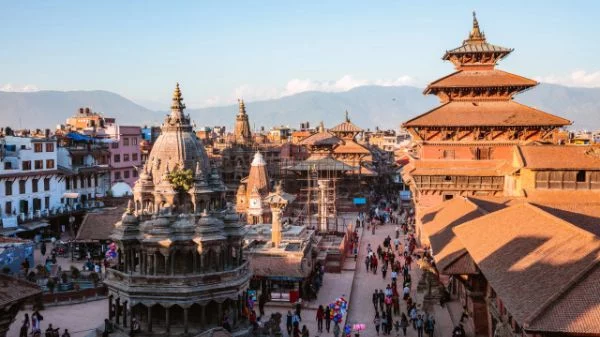 Due to the country's natural beauty, cultural attractions, and outdoor adventure options, tourism is a significant industry in Nepal. Along with rafting, paragliding, and mountain biking, trekking and mountain climbing are well-liked pastimes. You can take your family to visit temples, monasteries and other cultural places that allow you to gain a deeper understanding of the history and customs of the nation.
An adventure tour of several amazing locations in Nepal is included in Pokhara Info's Nepal Family Tour Package. We can also refer to it as a Family-Friendly Tour since it primarily focuses on Family activities. One can participate in a variety of activities on this vacation, including rafting, visiting jungle safaris, and hiking in Nepal. It's safe to say that this is one of Nepal's most popular guided family adventure excursions that focuses on excitement and adventure.
Bringing your family to Nepal is one of the best things you can do to have some quality time with them. Nepal is a stunning nation that has preserved its many landmarks in its best condition. Nepal differs from other nations in that it has luxuriant woods, verdant valleys, rolling hills, swift rivers, lakes, rock formations, and difficult terrain.
There are many fun and exciting things to do in Nepal, and in this post, we will explore places you have to add to your itinerary.
About the Tour
Pokhara Info's Nepal Family Tour Package Journey to Himalaya takes 9 days. It begins the moment you set foot in this Himalayan country. We'll take you first to some spectacular historical places in and around Kathmandu. 
The city of Kathmandu is a living example of Nepal's art, culture, custom, history, and religion. The city's abundance of historic buildings, sites, and monuments showcase Nepal's wealth. The historical, religious, and cultural significance of each location varies. Kathmandu is home to seven of Nepal's 10 UNESCO-listed world heritage sites.
In Kathmandu, there are endless things to do. Therefore, we visit various heritage sites in the capital city, including Boudhanath stupa, Swayambhunath stupa, Pashupatinath temple, and Kathmandu Durbar Square, on this Nepal trip.
Tour Itinerary