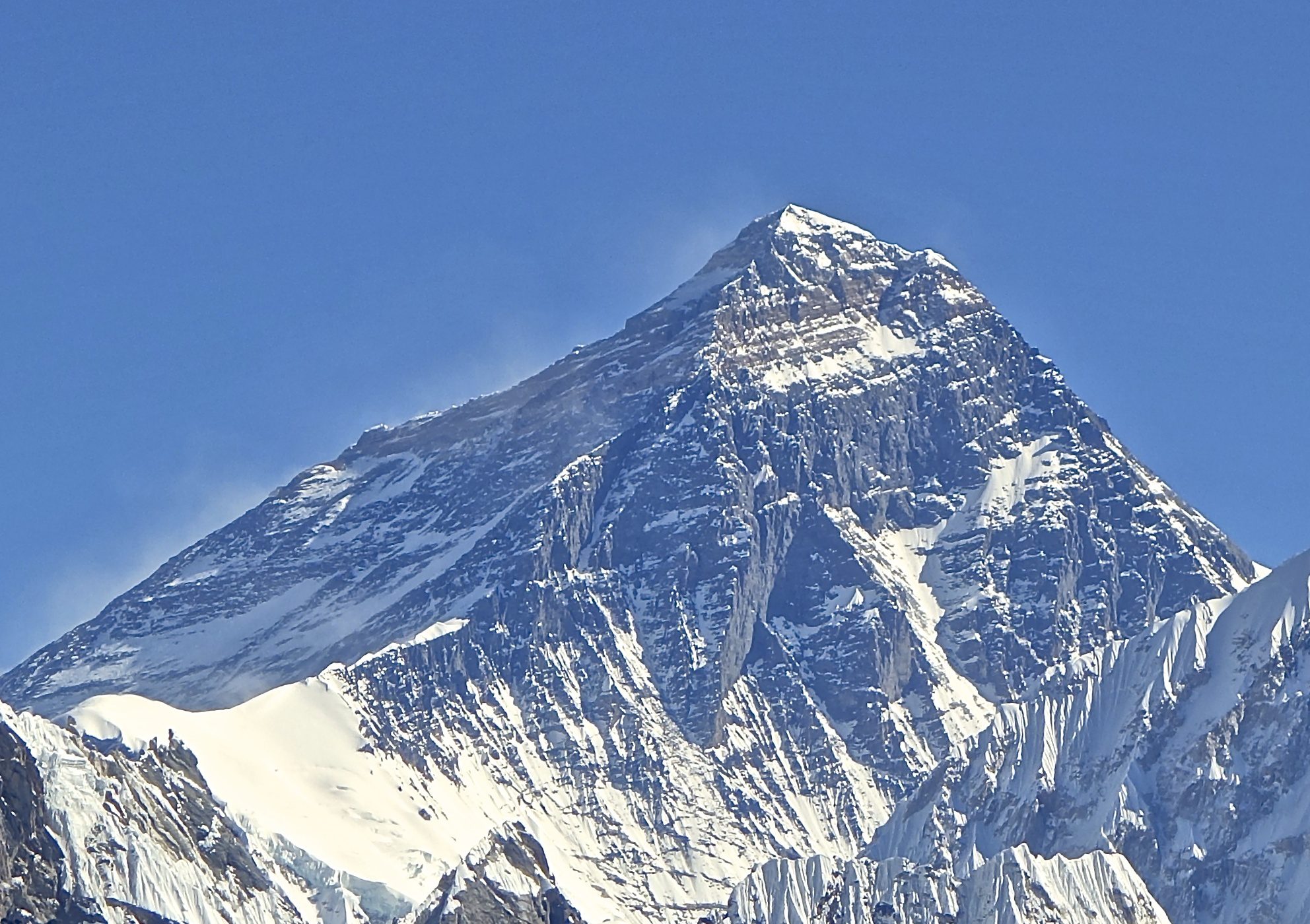 Everest Base Camp is a campsite at the bottom of Mount Everest. There are two of them, located on opposite sides of the mountain. They are used as bases by mountain climbers. The climbers usually rest at base camp for several days to acclimatize. This lowers the risks and severity of altitude sickness. Climbing starts from one of these two camps. 
Where is Mt Everest base camp?
Mt Everest is the highest peak in the world and it lies in the Himalayas of Nepal. While Mt Everest is shared with China too, the actual peak lies in Nepal. Similarly, due to different routes, one from China and another from Nepal, EBC lies both in Nepal and China. While Nepal EBC is at an elevation of 5,364 m (17,598 ft), whereas China's EBC likes at an elevation of 5,100 m (16,900 ft)
Can you see Everest from the base camp?
Although the Mt Everest expedition starts from the EBC, one can not see the mighty Mt Everest from top to bottom from EBC. The only peak that is generally visible if it's a lucky day. To see, Mt Everest from top to bottom, Hikers and travelers hike up to Kala Patthar at an elevation of  5,643 m. Kala Patthar is very popular for its incredible sunrise and sunset.
How to get to EBC?
EBC has three routes that a trekker can choose. The most popular route is from Luka Aiport; people take a flight from Kathmandu to Lukla and start their trek from Lukla. The second route is from Phaplu, where you can either go by vehicle, or you can also take a flight up to Phaplu airport, and the third route is from Jiri Village, people take a ride from Kathmandu to Jiri and start their trek from Jiri.
How many Trekkers visit EBC?
Each year, more than 40,000 hikers arrive at Everest base camp (as recorded before Covid-19). The momentum has already picked up speed from late 2021, therefore it is anticipated that the prior number will be approached or even surpassed in 2023.
What is the best time to visit Everest Base Camp?
Depending on what you would most like to see, you must choose the appropriate time for your Everest base camp excursion. Which do you like more: the flowers, the animals, the birds, or the mountains? September to February are the greatest months for clear mountain views, while December to February are the ideal months for seeing wild animals. The greatest time to go birdwatching is in the spring, from March through May. The best months to visit EBC are from April to August if you want to see the wildflowers.
Other Facts
The majority of hikers only visit the popular "fake Everest base camp," which is half a kilometer away from the main base camp point and where Everest Base Camp is painted in red spray paint on a large rock; this location was chosen primarily to keep hikers away from expeditions and their camps at the "real Everest base camp."

Sherpas, who are experts in climbing Everest because they have adapted to high altitudes from birth, can be found along the trail and in their towns.

During the climbing or expedition season (Spring), the Base Camp resembles a tiny village. There are thousands of tents of all sizes and forms, hot showers, power, a waste management system, a helipad, a hospital, a telecom tower, and much more.

There are numerous dangers involved in the Everest Base Camp trek.

Extreme cold comes first, followed by arduous trekking, and then altitude sickness (AMS). Only about 80% of the air in Everest base camp is oxygenated. However, all of these issues may be solved with the proper training, planning, and mindset.