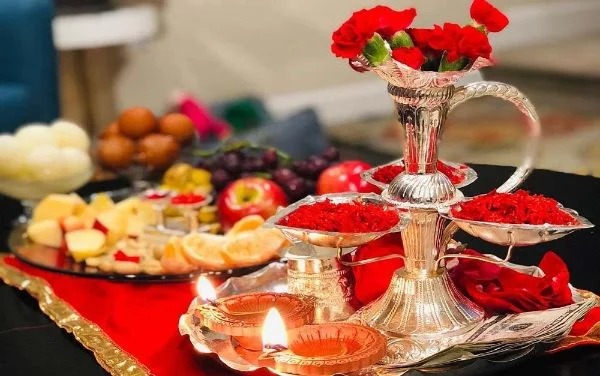 Nepal is known as a land of vivid, colorful festivals. The Nepali culture has always been geared toward religion; thus, a festival begins with respect and prayers to a god, resulting in a family event everyone enjoys. 
If you're oblivious to Nepali festivals, get ready for some of the most enjoyable times celebrating joyful Hindu festivity by traveling to Nepal. As a foreigner, you'll surely enjoy most aspects of these festivals.
Nepal's festivals often have a religious significance, and some of them commemorate mythological or epic events. Nepal is a country characterized by a variegated climate, abundant wildlife, and people who follow different cultures and religions.
Nepal has countless cultures and ethnicities, with people happy in their own communities. Each community in Nepal has its own distinct culture and traditions that have been handed down from generation to generation for centuries. Nepal celebrates more than 100 festivals a year, and each one has its own set of beliefs. In spite of these facts, they all come together to celebrate important festivals of the year. Dashain and Tihar are two of the most important Hindu holidays celebrated by the entire country without any religious issues.  
Major Festivals of Nepal
Dashain
Dashain, Nepal's greatest festival, is the occasion for reunions with family, gifts, blessings, and sacrifices of farm animals. People honour goddess Durga, whose hor was crafted by other gods using weapons from all of them in Dashain. As a symbol of bravery and strength, animal sacrifices are made to Lord Durga for the happiness of the devotees.
The Dashain festival consists of several main days, including Ghatasthapan, Phool Pati, Mahaastami, Navami, Vijaya Dasami, and finally, the tenth day, on which the elder of the house gives everyone a Tika. Following this, people visit other elderly homes and get tikas and blessings. On the last day, which is the day of the full moon, people celebrate Kojagrat Purnima. Among Nepal's major highlights of the Dashain festival are grand feasts, family gatherings, kite flying, and swinging.
Dashain usually falls on Ashok or Kartik, which equates to October or November. Dashain signifies the victory of good over evil.
Tihar
The festival of Tihar is also known as Diwali or Dipawali, which lasts for five days after Dashain. The first two days of Tihar are spent worshipping crows and cats, while the third day is devoted to cow worship. The fourth day is dedicated to worshipping Laxmi, the goddess of wealth, in the house with candles and lights. Oxen are worshipped on that day, and Govardhan puja is performed. On the other hand, the Newars celebrate the New Year on the fourth day of Tihar and practice Mha Puja. On the very last day of Tihar, a celebration of siblings takes place; Bhai Tika.
Along with the puja of various birds and animals, this festival is also known as the festival of light and happiness. Tihar usually lies in the month of Kartik or October/November.
Mha Puja
Mha Puja is observed by the Newar people on the fourth day of Tihar. According to Nepali Sambhat, this day is New Year. Newars observe Mha Puja in order to cleanse and strengthen the body and soul during ceremonial puja. Mandalas are painted on the floor in front of each family member. They follow different rituals in Mandalas and praise the body in which they reside.
Mha Puja signifies worshipping oneself to purify and strengthen one's body and soul. Mha Puja falls on one of the days during Tihar that falls in the month of Kartik.
Nepali New Year 
Nepal is a country with a unique calendar that marks the beginning of the year from the first day of Baisakh. Baisakh usually falls in the second week of April, or it can change depending on the position of the stars. A special feature of Baisakh's month is the availability of many seasonal fruits, especially jackfruits and mangoes. Accordingly, Baisakh's name derives from the sun's celestial position near the Bishakha star. Most south Asian countries use lunisolar calendars, starting the year in spring, unlike the Gregorian calendar, which starts in January. In addition to Nepal, Cambodia, Sri Lanka, Thailand, and Myanmar use lunisolar calendars as well.
Mata Tirtha (Mother's Day)
On this day, Mata Tirtha holds a special Mela in Thankot, Kathmandu, Nepal, which symbolizes the mother's pure love, living mother's devotion, and dying mother's remembrance. The main objective of this festival is to pray for the long life of one's mother. In Mata Tirtha, there are two bathing points, the lower one being bigger and suitable for swimming, and the upper one referred to as "Observing mother's face" because it is believed that one could see one's departed mother's head in the reflection of the water. Nepal also celebrates this festival in the first month of its calendar.
The day is celebrated in honor of and in remembrance of a mother, wishing her a long and productive life.
Nag Panchami
Nag Panchami honors the Nagas, the snake gods responsible for Nepal's rain. The festival celebrates the victory of an ancient king, who was also a Tantric teacher, over the nags responsible for stopping the hurricane. The Nags were pressurized into obedience by the king's magic spells. As such, this day is regarded explicitly as the Nags' adoration, a concession graciously granted by the conqueror. Nepalese purchase Nag portraits from the street stall the day before and display these on their windows and doors. Nepalese then perform a little puja and leave food offerings for the snakes in their yards and paddies. Nag Panchami usually occurs in July.
As per the Hindu calendar, the festival is celebrated on the fifth day of the bright half of the lunar month of Shravana.
Janai Purnima
Janai Purnima marks the switching of the Janai, the holy thread worn by Hindus on their chests. On a full moon day, thousands of Brahmins (Hindu priests) reside near the river to perform puja. It is called Gunhi Punhi festival by Newars from the Kathmandu Valley, where a soup made from different sprouted beans called kwati is served as the day's special menu.
A sister ties a Rakhi around her brother's wrist on this day, praying for his long and prosperous life.
Teej
Teej festival is celebrated by Hindu women by dancing to folk songs and wearing red and green sarees. It is a festival of Brahmins, but when Lord Parbati married Shiva after fasting and meditation, the festival became popular among women. A day before the beginning of the festival, women gather to feast. From midnight on, they begin their fasting rituals. A few days later, the bride's mother sends food and sarees to her daughter's house.
On the second day or the main day, many women visit the sacred Pashupati temple and worship Lord Shiva. Married women pray for a prosperous and happy life for their spouse, while single women seek a perfect partner like Lord Shiva. Normally, Teej falls on the third day of Bhadra Shukla Paksha, which is the third day of Bhadra according to the Nepali calendar or early September.  We provide packages that include treks, tours and festival package as well.
After you've enjoyed the thrilling and joyful experience, you can choose whether to visit other beautiful places in Nepal or head back home. No matter what you choose, we hope you have a fantastic time.
We can accommodate group tours for this trip; however, you may also opt for a private tour according to your liking. We can arrange private trips at any time of the year at any date of your choosing. Please let us know what your preferred travel dates are so that we can accommodate you.
Finally, A festival is celebrated in Nepal with a mythological significance. Most festivals celebrate victory over evils. This is what provides religious belief for people in this generation. In general, a festival is a time off from a hectic daily routine. During the festival, people tend to get together and celebrate it together. For instance, elderly people give younger people Tika during Dashain, which brings about a sense of community.