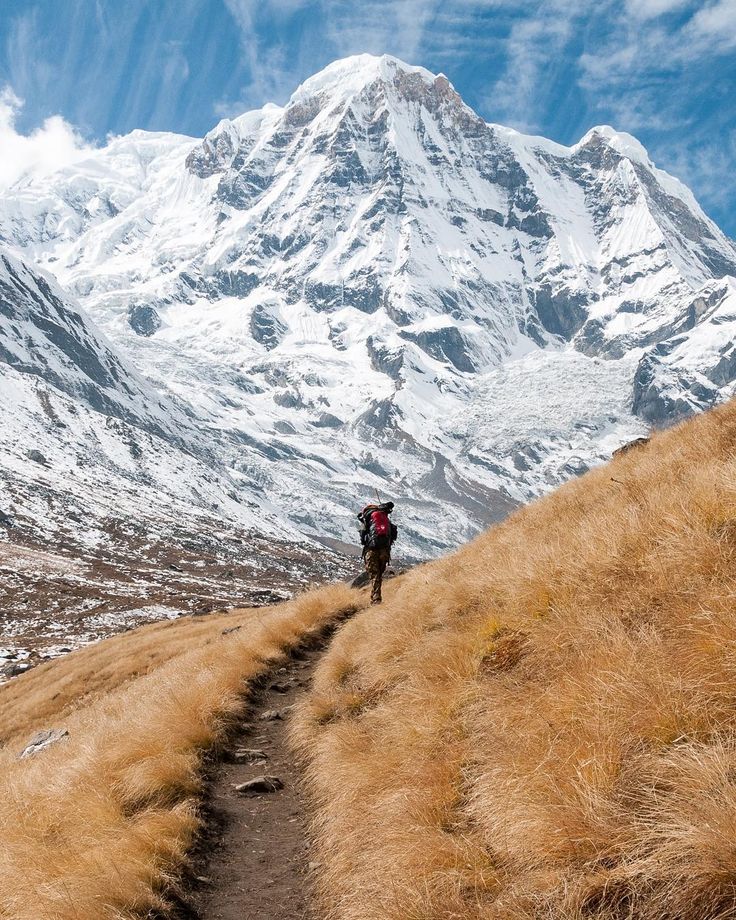 Located in a land where deities and mortals mix and with temples, monasteries, and historical monuments from almost every corner, Nepal is one of the most beautiful places in the world. The Himalayas are home to the legendary Mount Everest, Sagarmatha, and the snow-capped peaks of the weather-beaten Himalayas. For foreign explorers in Nepal, it is necessary to keep your camera glued to your hand while you visit some of the world's tallest mountains which boast eight of the fourteen tallest mountains in the world or the luscious Terai plains.
To experience the wonders of the Himalayas, we recommend traveling to Dhulikhel, one of the most popular sites for viewing this chain of giants. Pokhara offers Nepal's most stunning scenery and has been the subject of many travel articles.
This destination is known as the 'Jewel of the Himalaya' for its pristine atmosphere, spectacular views of the snow-capped Annapurna Mountains, and serene lakes of Phewa, Begnas, and Rupa.
If you live in any other country or have a busy and stressful life, you owe it to yourself to enjoy Nepal's mesmerizing locations and refreshing trekking routes. The serene mountains and the gorgeous hills of Nepal will provide you with a much-needed break during these stressful times.
If so, here is a list of answers to the questions you might have as a traveler oblivious to Nepal's traveling routes, rules, cultures, and practices.
How do I get to Nepal?
If you're an Indian citizen, getting to Nepal is fairly convenient. However, If you are not an Indian national, you will need to obtain a tourist visa in order to enter Nepal. You can obtain a visa on arrival at the Tribhuvan International Airport here in Kathmandu for a small fee. In addition to that, you can also apply online or get a visa from the Nepalese embassy in your country.
How difficult is trekking in Nepal?
It is not as difficult as some foreign explorers in Nepal perceive. There are both easy and difficult hiking routes in Nepal. Also, the popular courses are moderately difficult and only require good physical fitness and hiking habits.
How safe is trekking in Nepal?
As one of the safest nations for foreign explorers in South Asia, Nepal has a very low rate of violent crimes. From birth, Nepalese are taught that guests are gods. They have excellent hospitality and are friendly. The government also has dedicated tourist police to assist you if something goes wrong. Trekking in high altitudes often results in altitude sickness. Therefore, avoid trekking alone and follow safety protocols during these treks.
Nepal is also really safe for females, transgender, and all other individuals to live in since Nepal is one of the few countries in South Asia that permits same-sex relationships.
Is insurance necessary to go trekking in Nepal?
Insuring yourself is always important when trekking to the Himalayas. Trekking insurance covers if something goes wrong with your trips, such as trip cancellation, sickness, luggage theft, or emergency evacuation in the Himalayas.
What is the best time for trekking in Nepal?
Nepal has four seasons: summer, autumn, winter, and spring. Summer is the monsoon season in Nepal, and winter is very cold. Hence, autumn and spring are the best seasons for trekking in Nepal. Thus, the best months to go trekking in Nepal are March, April, May, September, October, and November.
How much does it cost to go trekking in Nepal?
Traveling through Nepal is very affordable. The visa fees are also very reasonable. It costs just 30 USD for 15 days, 50 USD for 30 days, and 125 USD for 90 days. You can travel anywhere while getting an average service of 100 USD per day. This is regardless of how many days you stay, where you trek, and which services you use.
Some of the things included in the cost are hotel charges, several permits, local transportation, a tour guide, and food as well. On average, you can also visit some places for as little as 50 USD a day on a good deal.
Do you offer custom Nepal Trekking trips?
Yes, if you have a specific trekking destination you would like to explore and would like to arrange a trip for yourself, Pokhara Info can assist you with that.
When trekking in Nepal, how high should you go?
Nepal is mostly mountainous, so the highest points you will trek are usually around 5500 meters. You will also trek near mountain passes and viewpoints, but, on average, you will hike to a height of about 4000 meters. Nevertheless, Nepal has plenty of treks you can choose from, from challenging treks to low-altitude hikes.
Can I camp in Nepal?
In most trekking destinations in Nepal, camping is allowed. Camping was commonly done back during the early 2010s since few hotels had been built in high trekking areas.
In Nepal, what is the longest trekking route?
Several trekking routes in Nepal can take up to several months to complete. However, some better-known long trekking routes are Kanchenjunga Base Camp Trek, Makalu Base Camp Trek, Everest Three High Passes Trek, Tsum Valley, and Manaslu Circuit Trek.
What is the situation of Accommodation in Nepal?
The trekking routes usually have accommodation along the way, but you should not expect star hotels except in the major cities. Most of the guesthouses have a dining area and a room with a double bed and toilet. In Nepal, teahouses are also popular on trekking trails, but in some major trekking destinations, such as Namche, you can find some good hotels. However, the number of well-facilitated lodges is hard to come by as the trekking trails progress.
If I am going on a trek in Nepal, how many hours of walking should I expect per day?
When trekking in the mountains of Nepal, you can expect to walk for four to five hours on average per day. However, you may have to walk for eight to ten hours on some days. On other days, you may even only trek for three to four hours at low altitudes. However, if you aren't able to match up the hiking days, you can always add an extra day.
Do I have to tip porters and guides after the trek?
Tipping is a good way to show appreciation for workers who assisted you with your goal. Porters and guides work hard to make your trekking vacation in Nepal exceptional. Therefore, they deserve some tips. Besides, their wages are low, so they anticipate some advice from you. However, it is not mandatory to tip porters or guides in the mountains if you don't feel like it.
Is there anything I should pack for the trek in Nepal?
Mountain hiking is always cold, even during summertime, so you'll need warm, comfortable clothes for hiking in the mountains. Additionally, be sure to bring along hats, caps, sunglasses, scarf, thermal inner, fleece jacket, trekking pants, gloves, thick socks, toothbrush, duffel bag, backpack and rain covers, the sleeping bag just in case, a book or a map, camera, and first aid kit.
Finally, It is a known fact that trekking in Nepal is a popular adventure around the world. Each trek has its unique trail and offers a rich and diverse experience for foreign explorers in Nepal. These multi-day treks require good hiking skills and physical fitness, and Pokhara Info is here to guide you along the way.