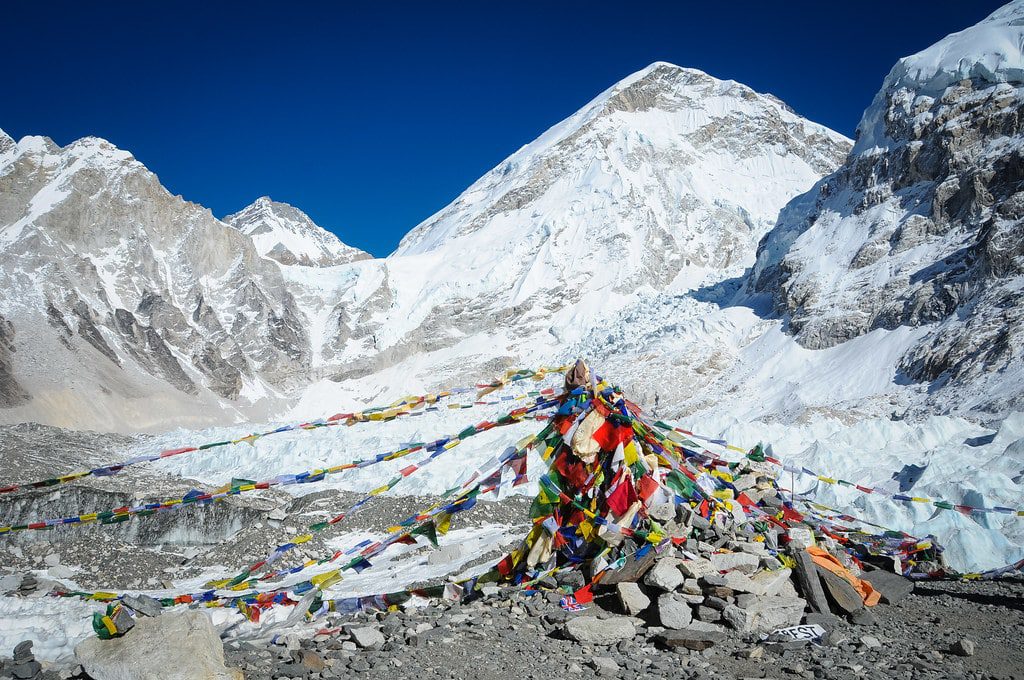 Nepal is home to the world's tallest peak, Mount Everest. Though it has been ages since Everest was where it is, it was only open for trekkers and climbers since the 1960s. In Nepali, Everest is known as Sagarmatha. The peak attracts thousands of visitors every year. 
Thousands of Nepali and Foreign adventure seekers plan Everest tours every year. Despite this, many don't know much about the almighty peak. Luckily, Pokhara Info has prepared this Everest guide for foreign visitors with all the necessary information about the Everest Tour in Nepal, including how to prepare, what to expect, and tips for a successful trek.
Preparation for Everest Tour in Nepal
Visiting Everest in no hop on to your SUV and start the ride. There are a lot of things you should consider and prepare before embarking on the journey. You should make sure to ensure the following requirements as your guide for the Everest tour.
Visa and Permits: Foreign visitors need a visa to enter Nepal, which can be obtained on arrival. Additionally, permits are required for trekking in the Everest region. These include the Sagarmatha National Park Permit and the TIMS card.
Physical Fitness: Along with Everest, the base camp is also one of the highest base camps. So, it can be difficult. Trekking to Everest Base Camp requires a good level of physical fitness, as it involves long hours of walking at a high altitude. We recommend you start your fitness regime several months before the trek.
Travel Insurance: It is essential to have travel insurance that covers trekking at high altitudes. This comes in handy in cases of emergencies such as altitude sickness, injury, or other unforeseen circumstances. Also, it's always to have insurance where risk is involved.
Weather: The weather in the Everest region can be unpredictable. After all, it is one of the highest locations on the planet. Temperatures there range from freezing to hot during the day. It is important to pack clothing suitable for all weather conditions.
Accommodation and Food: Accommodation on the trek is basic and varies from tea houses to camping. But, teahouses are most common. So, it is important to carry cash to pay for accommodation and food. Also, there are no ATMs on the trek.
Getting to Everest Base Camp
 If you want the detailed trek itinerary, we already have an article for this. The trek to Everest Base Camp starts with a flight to Lukla from Kathmandu. Flights are operated by several airlines and can be booked in advance. We here at Pokhara Info can help you streamline this process. 
From Lukla, the trek to Everest Base Camp takes around 12-14 days. These two weeks can be exhausting. You'll be walking through remote villages, forests, and glaciers. But, it'll also be one of the greatest things you'll ever do.
Trekking at high altitudes can cause altitude sickness, which can be life-threatening. It is important to acclimatize properly at each high point. You should fully be prepared to take necessary precautions such as drinking plenty of water, taking rest days, and carrying medication including a first aid kit.
About Everest Base Camp Trek
If you want to reach the Everest Base Camp on foot, you should have knowledge of the following factors.
Route: The route to Everest Base Camp passes through several villages. The final destination is Everest Base Camp, which offers stunning views of the Khumbu Glacier and surrounding peaks. The villages along the way include Namche Bazaar, Tengboche, Dingboche, and Gorak Shep. All of these locations are gorgeous.
Highlights: The trek to Everest Base Camp is filled with breathtaking views of the Himalayas, colorful prayer flags, Sherpa culture, and the hospitality of the local people.
Tips and Suggestions
Even if you know about the routes and location, trekking to EBC is much more complicated. It's essential to keep in mind the following things.
Pack light and only carry essentials

Stay hydrated and drink plenty of water

Carry snacks and energy bars for quick energy

Wear comfortable and sturdy hiking boots

Carry a good quality sleeping bag and warm clothing

Carry a map and a compass or GPS device

Hire a guide or porter to assist with the trek
Everest Heli Tour
If trekking for two weeks is not something you prefer there are alternatives. Pokhara Info also has an Everest Heli Tour package that allows you to complete the same tour in just a few hours. You'll enjoy all the views and scenery from the sky and get back home the same day.
Finally, the Everest Base Camp tour is a once-in-a-lifetime experience that requires proper planning and preparation. If you do it right, you'll love the experience. This Pokhara Info's Everest guide has provided foreign visitors with all the necessary information about the Everest Tour in Nepal, including how to prepare, what to expect, and tips for a successful trek. Hope you follow the suggestions and enjoy the experience. Have a nice one.