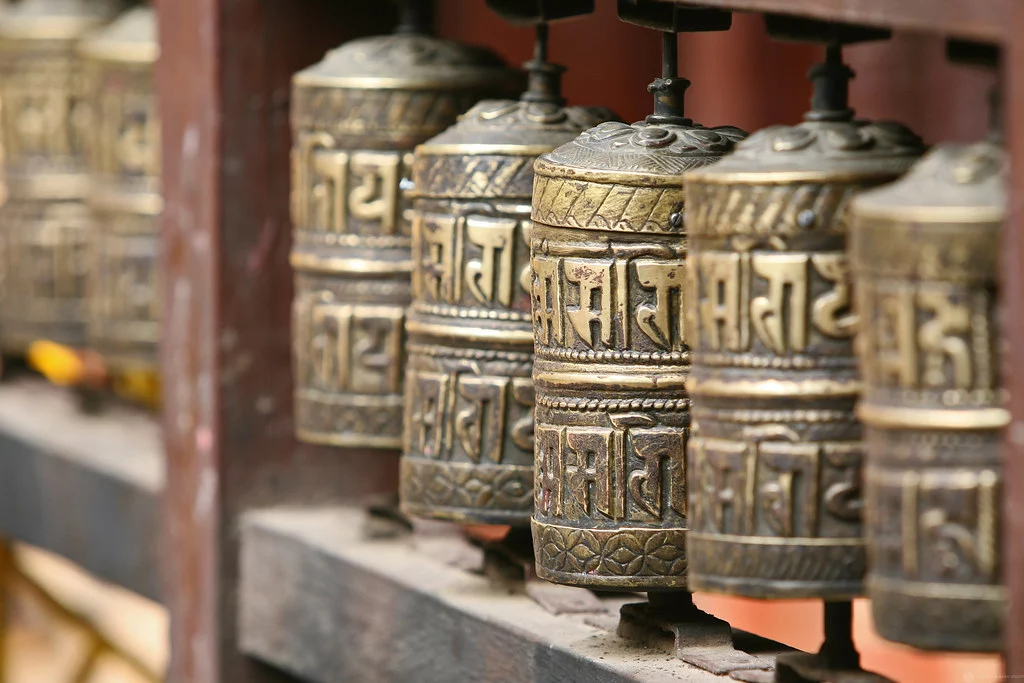 Nepal is a country with a rich cultural heritage and a long history. When you visit Nepal, you are likely to see many of the country's famous temples. As a foreigner, there are a lot of options to learn about Hinduism and temples in Nepal. Furthermore, you could also engage in thrilling trekking adventures or tours while visiting these temples. Nonetheless, you may need a more comprehensive description of the best temples in Nepal to assist you in your trek. The temples are renowned for their heritage and tradition. Pokhara Info provides you with a list of some of Nepal's most famous and glorious temples.
There are a lot of statuesque temples in Nepal, full of insights and richness. Nepal's unique temple characteristics include Newari pagodas and Shikhara temples. Buddhism is also reflected in Buddhist Gompas, with exclusive arts and crafts built by craftsmen who are part of the ancient Nepali culture and tradition. To make your navigation of the best temples of the Hindu and Buddhist religions in Nepal easier, we have provided detailed descriptions of the temples. In order to learn about temples within the nation's capital, the Kathmandu valley, we have another article on Temples within the valley. 
Manakamana Temple
Location: Kurintar, Gorkha, Nepal
In the Hindu religion, there is a belief that the goddess Bhagwati fulfills all wishes of people who worship her at the Manakamana temple, which is 140 kilometers west of Kathmandu. The temple is believed to be the closest sacred place to the goddess Bhagwati. The cable car facility was founded in 1998, making the trip to Manakamana more convenient and convenient. We can find a long line of people waiting to ride the cable car as soon as we enter the entrance. A panoramic view of the river and the forest-covered hills is available on the way to the temple, which is breathtaking.
The best way to see this amazing cultural landmark atop a hill is to take a bus from Ratnapark of Kalanki in Kathmandu for Pokhara, which generally stops at Manakamana, or you can take a bus that goes directly to Kurintar. Once you get there, you will have to rent a cable car, which will cost you about USD $11 for a one-way ride and USD $20 for a two-way ride. Prices might vary depending on your nationality.
Muktinath Temple
Location: Mustang, Nepal
Nepal's Mustang district is one of the most beautiful areas in the world. The Muktinath temple is located above the clouds at an elevation of 3,710 m. This Vishnu temple is one of the oldest and most sacred places in Nepal and is revered by both Hindus and Buddhists. People who travel to Mustang usually visit the temple to seek blessings from the ancient Hindu God, as there is a semicircular wall with 108 rock faucets that are 7 feet high. Many people take a bath under these faucets.
Located in Mustang, Muktinath temple is popular with hikers. You can hike to this temple or take a bus. To get to Muktinath, you should plan on trekking for around seven to eight days through Pokhara & the Kali Gandaki River Valley. From Pokhara to Jomsom, you can take a bus, a jeep, or a train via Beni, Ghasa, Tato Pani, Tukuche, and Marfa. The trip takes about 10- 11 hours. An even shorter flight from Pokhara can be taken to Muktinath, and you hike up from there.
Janaki Temple
Location: Janakpur, Nepal
The Ram Janaki temple is one of the oldest Hindu temples in the world, located 123 kilometers south of Kathmandu. It consists of three levels made up of marble and stone. Similarly, the temple has 60 rooms adorned with colorful glass, paintings, and beautiful windows.
The Janaki temple has the ancient history of Ram and Janaki, and therefore it has been able to attract large numbers of Hindu pilgrims from Nepal and India. The Janaki temple is interesting culturally and architecturally, with an exceptionally beautiful and intricate design. Its design is a mix of Mughal and Hindu Kingdomship, and it has been entirely constructed in bright white. It covers an area of 1,480 square meters (4,860 square feet) in a style that combines Mughal and Hindu architecture.
In addition to road and air accessibility, the Janaki temple is also accessible by bus. One can fly from Kathmandu to Biratnagar and then take a bus to the temple, or one can fly directly from Kathmandu to Biratnagar and take a bus.
Tal Barahi Temple
Location: Fewa Lake, Pokhara, Nepal
The Tal Barahi Temple has played a significant role in attracting many tourists to the picturesque city of Pokhara. It's a small pagoda temple made in a pagoda style of architecture, holding great value for Hindu devotees. The temple is situated on a small island in the middle of Fewa Lake. The Temple of the Hindu Mother Goddess Shakti, who symbolizes all creation and power, is located amidst the clear waters of the Fewa Lake and is accessible by boat around the lake in addition to tickets to the temple.
In addition to its spectacular location, this temple also boasts stunning views of the Annapurna Range peeking over Pokhara. This makes the temple highly attractive to both tourists and devotees from around the world. During your visit to Pokhara, you can rent a boat to arrive at Tal Barahi temple. The boat rental price depends on whether you wish to visit the temple or simply cruise around Fewa Lake. In addition, you will be charged for renting a life jacket, which is a requirement for every person.
Devghat Dham Temple
Location: Devghat, Chitwan, Nepal
In Nepal, Devghat Dham is generally considered to be one of the most sacred places. Furthermore, this holy site is located at the tri-junction of the Tanahu, Nawalparasi, and Chitwan districts. Similarly, Devghat Dham marks the confluence of two holy rivers, Gandaki flowing from Muktinath and Trisuli flowing from Gosaikunda.
Devghat Dham is one of the most famous locations among followers of the Hindu religion. It is believed that a dip in this place can wash away sins. There are several temples on its premises that are considered sacred by Hindus. It is said that the souls of those who die here rest peacefully in Ashrams for all eternity. In this region, there are many Ashrams where worshippers and the elderly spend their days. In order to get to the temple, Taxis and private cars can be rented in Narayangarh city from the Pokhara bus station.
Haleshi Mahadev Temple
Location: Haleshi, Khotang, Nepal
There are a number of temples in Nepal that are considered to be among the oldest and holiest. Halesi Mahadev Temple is one of them, and it is located in the Khotang district of the eastern region of Nepal. Additionally, this ancient temple is located inside a natural cave, also known as the Pashupatinath Temple of eastern Nepal. This location contains three mysterious caves, also called the three eyes of Lord Shiva. In addition, this temple is over 6000 years old.
There is a bus route from Kathmandu to Haleshi Temple. The temple can be reached via roadways passing from Dhulikhel, Nepalthok, and Khurkot towards Okhaldhunga, Ghurmi, and Jayaramand Halesi, which is about 222 Kms far from Kathmandu. As of 2022, we travel through a constricting road for eight to nine hours through the path mentioned above in order to reach Halesi Mahadev.
After you've enjoyed the thrilling and joyful experience, you can choose whether to visit other beautiful places in Nepal or head back home. No matter what you choose, we hope you have a fantastic time.
We can accommodate group tours for this trip; however, you may also opt for a private tour according to your liking. We can arrange private trips at any time of the year at any date of your choosing. Please let us know what your preferred travel dates are so that we can accommodate you.