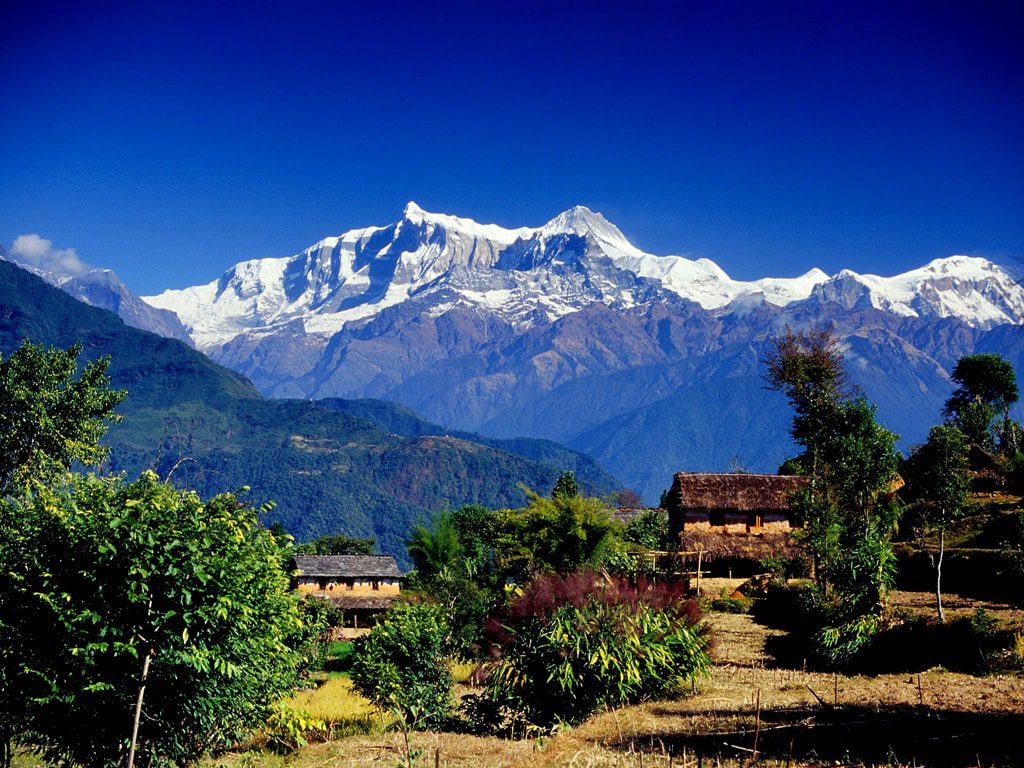 Nepal is a tiny nation positioned in South Asia, sandwiched between India and China. While it's got cities full of life and action, there are also places that go unnoticed by tourists and natives too. They may not be as well-known as Kathmandu or Pokhara, but they've got a certain appeal and character worth checking out. Some of the underrated cities are as follows;
Tansen
Tansen is a small town in the Palpa District of Nepal, located at an elevation of 1,300 meters. It's known for its rich cultural and historical background, plus it has the Kali Gandaki River running right through it. It's a great source of water for the area.
Tansen is well-known for its special Newari architecture, with lots of its buildings and temples going as far back as centuries ago. The Tansen Durbar is a standout amongst the most remarkable attractions in the town – it's a palace built in the 19th century that has been turned into a museum and center for culture.
This town is a hotspot for music and dancing – there's always performers getting the crowd going at festivals and events throughout the year.
Illam
Illam is a town located in Mechi Pradesh, Nepal, just 400km away from Kathmandu. It's definitely worth a visit due to its amazing culture and gorgeous natural scenery.
Illam is quite the cultural hub – it's the home of some gorgeous ancient temples and monasteries that draw in droves of tourists annually. Of course, the Temple of Mai Pokhari is one of the most popular stops. It's believed to be over 500 years old and is a major pilgrimage site for Hindus – thousands of devotees come every year to pay their respects.
Illam is a haven for anyone looking for some stunning natural beauty. Sitting at an altitude of 1,500 meters, you can get a breathtaking view of the Himalayas! You'll find lush green forests and fields that are teeming with different types of flora and fauna, including some rare species of birds and animals. It's the perfect place for nature-lovers!
If you're looking for incredible views of the Himalayas, IllIllam is where it's at! It's pretty high up, so you can get a great panorama – plus, there's plenty of lush greenery to explore, full of plants and animals of all kinds, including some pretty unique ones. If you love nature, this is definitely the place for you!
Illam is a great getaway spot – it's popular with tourists but still has a peaceful atmosphere. The people are so friendly and accommodating, and there are plenty of places to stay like guest houses and hotels.
Dhulikhel
Dhulikhel is a wee town in Kavrepalanchok district in Nepal. It's just around 35 kilometres southeast of Kathmandu, the capital of Nepal. People love to visit Dhulikhel's because of its close location to Kathmandu and the stunning views of the mountains.
Dhulikhel is a wee town in Kavrepalanchok district in Nepal. It's just around 35 kilometres southeast of Kathmandu, the capital of Nepal. People love to visit Dhulikhel's because of its close location to Kathmandu and the stunning views of the mountains.
Dhulikhel is renowned for its natural beauty in addition to its cultural attractions. At 1,600 meters above sea level, the town offers a breathtaking view of the Himalayan mountain range. The town is surrounded by verdant fields and forests, making it a haven for those who enjoy the outdoors. Many different types of flora and wildlife, including uncommon kinds of birds and animals, can be found in the woodlands around Dulikhel. A well-liked location for adventure sports is Dhulikhel. The Himalayan town provides a variety of activities like hiking, mountain biking, and whitewater rafting and is situated right in the middle of them. Numerous adventure sports businesses are based in the town and offer tourists escorted trips and equipment rentals.
Besisahar
At the base of the Annapurna mountain range in Nepal's Lamjung District is a little town called Besisahar. It is a well-liked travel destination for visitors and hikers due to its breathtaking natural beauty and extensive cultural legacy.
If you're headed to Besisahar, you won't want to miss the Annapurna Circuit hike! You'll get to take in some of Nepal's most stunning scenery and the Annapurna mountains – plus, you can explore villages, monasteries, and temples on your journey. It's an absolute must-see!
Aside from the Annapurna Circuit, Besisahar is known for its preserved Newari culture, making it a popular spot for cultural tourists. Exploring the traditional temples, monasteries, and villages is a great way to learn about the local history and customs. Shopping for handmade textiles, pottery, and fresh produce are also great things to do while in Besisahar.
Bandipur
Bandipur is a super cute little town in Tanahun District, Nepal. The Himalayas make for an incredible backdrop – you get a fantastic view of the mountains! Plus, the area is full of different animals.
Bandipur is renowned for its cultural diversity – visitors can have a blast exploring the unique traditions of the different ethnic groups that inhabit the town. From participating in traditional festivals like Bisket Jatra and Chhath Festival to visiting temples and shrines, there's something to suit all tastes. Get ready to experience a totally different side of Nepal when you take a trip to Bandipur!
Bandipur is an awesome place to be, full of interesting culture and amazing natural attractions. It's right near Chitwan National Park, a place that's protected because of the endangered species that live there – like tigers, rhinos and elephants. You can take a guided tour to spot these animals in their home, or kick it up a notch and do some hiking or rafting in the mountains nearby.
Bandipur's not huge, but it's got a kickin' economy! There's tons of places to rest, eat, and buy souvenirs. You can try yummy dishes like dal bhat and momo, or pick up some handmade crafts and gifts created by local artisans.
If you finally decide to visit Nepal, we have got you covered.
After you've enjoyed the thrilling and joyful experience, you can choose whether to visit other beautiful places in Nepal or head back home. No matter what you choose, we hope you have a fantastic time.
We can accommodate group tours for this trip; however, you may also opt for a private tour according to your liking. We can arrange private trips at any time of the year at any date of your choosing. Please let us know what your preferred travel dates are so that we can accommodate you.