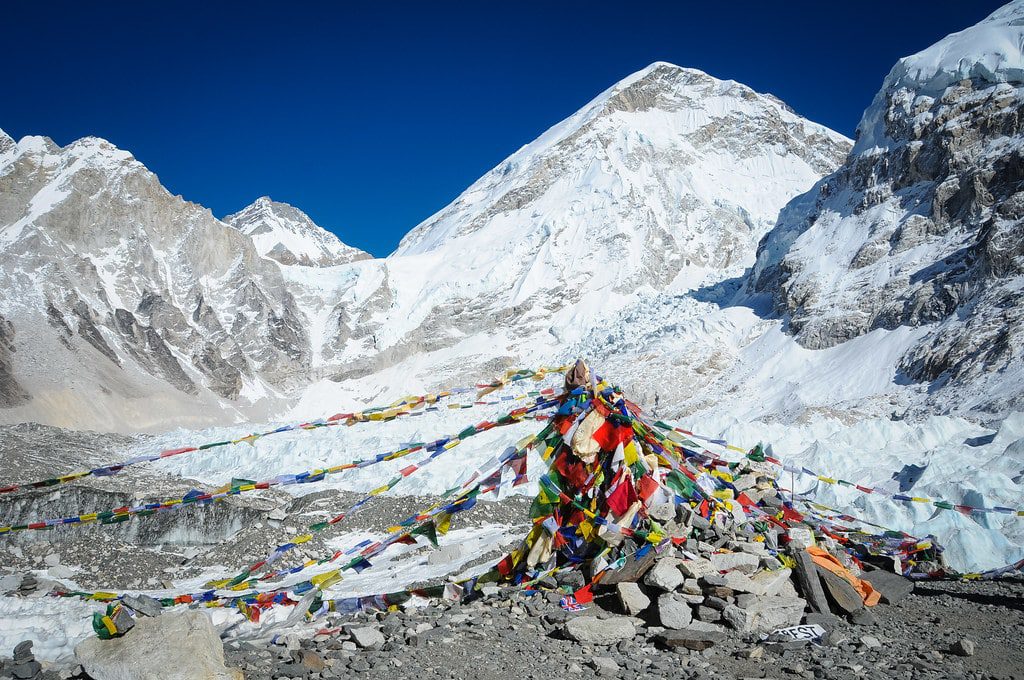 Seeing Mount Everest in person is an experience you won't forget in your lifetime. It towers over the Himalayas at a whopping 29,029 feet and draws in tons of visitors annually who are eager to admire its beauty. If you're looking to be amazed by nature and what it has to offer, this is the place for you! Visit Everest and enjoy a lifetime experience.
Here are a few reasons why you should consider visiting Everest:
To Marvel at its Breathtaking Beauty
A simple hike to a nearby hill can't beat the epicness of Mount Everest, which is the highest mountain on Earth. Even the most seasoned climbers find its snow-covered peak and tough terrain a symbol of human determination. It's truly a sight to see!
If you climb Mt. Everest or trek to the Everest base camp, you'll witness amazing views of everything from gorgeous wildflowers to cascading waterfalls and glaciers to snow-covered woods. It's an unbeatable sight!
If you're satisfied with the HD images of Everest on the internet, you have to see for yourself the breathtaking beauty of Mt. Everest. The peak is part of the Himalayas that has some of the most gorgeous scenery you'll ever lay eyes on. Everywhere you look, wildflowers, cascading waterfalls, and snow-covered woodlands are visible. If you manage to reach the summit, you'll be rewarded with stunning panoramic views that seem never-ending, giving you a glimpse of the mountains and valleys beneath you.
To Challenge Yourself
Climbing Everest presents a major challenge and an awesome adventure. It towers at a giant 29,029 feet, and this tall elevation makes it the highest peak on Earth. The height is also a magnet for climbers from all over the world. Also, reaching the top requires lots of physical and mental strength, courage, and dedication – it's not for the faint of heart.
There's no limit to what you can do if you're feeling daring. Climbing Mt. Everest is an amazing accomplishment, and once you reach the top, the view is incredible. So, it's definitely a feat you should take on once in your lifetime. It's an experience that you'll never forget.
If you're ready to push yourself and discover your true capabilities, Everest is the place to do it. You'll learn a lot about yourself through the challenges, make great friends, and create memories that will last a lifetime. So come on, give it a go and see what you can do!
To learn about the Region's Culture and History
The Everest region, located in the Solukhumbu district of Nepal, is renowned not only for its breathtaking mountain views but also for its rich culture and history. It is the homeland of the Sherpa people, a distinct ethnic group known for their vibrant culture and unique way of life.
The Sherpas have developed a strong bond with the area and its resources after living in a tough mountain environment for many years. Their customs and practices, such as the remarkable Sherpa tea ceremony, the Mani Rimdu festival, and the stunning prayer flags that adorn the trails and peaks, are well-known.
If you want to learn more about the history and culture of the Sherpa people, this part of Nepal has some important cultural and historical places to offer. The Tengboche Monastery, the oldest and biggest one around, and the Sherpa Museum in Namche Bazaar are two such places that provide a better understanding of the Sherpa folk.
To Support Local Communities
By visiting Everest, you can experience the thrill of mountaineering and adventure while also providing support to the local communities in the region. The Sherpa people, who have a deep connection with the land and its natural resources, call the Everest region their home. People from all around the world relate Sherpas with Everest too.
When you visit this area, you will not only be contributing to the local economy and providing financial assistance to the Sherpa people, who depend on tourism for their livelihood, but you will also be helping with conservation projects and protecting the natural beauty and wildlife of the region.
If you visit the area, you'll be contributing to the local economy by giving money to the Sherpa people, who rely on tourism for their livelihood. Moreover, you'll be supporting conservation projects and preserving the natural beauty and wildlife of the region. Helping out the people on Everest can be an amazing and unforgettable experience that could make a significant difference in their lives.
Everest is the perfect destination if you're seeking adventure and a truly unforgettable experience! As a novice tourist, you'll still be able to witness breathtaking sights. Prepare yourself for a remarkable journey!
If you need assistance reaching Everest, we here at Pokhara Info are here for you.