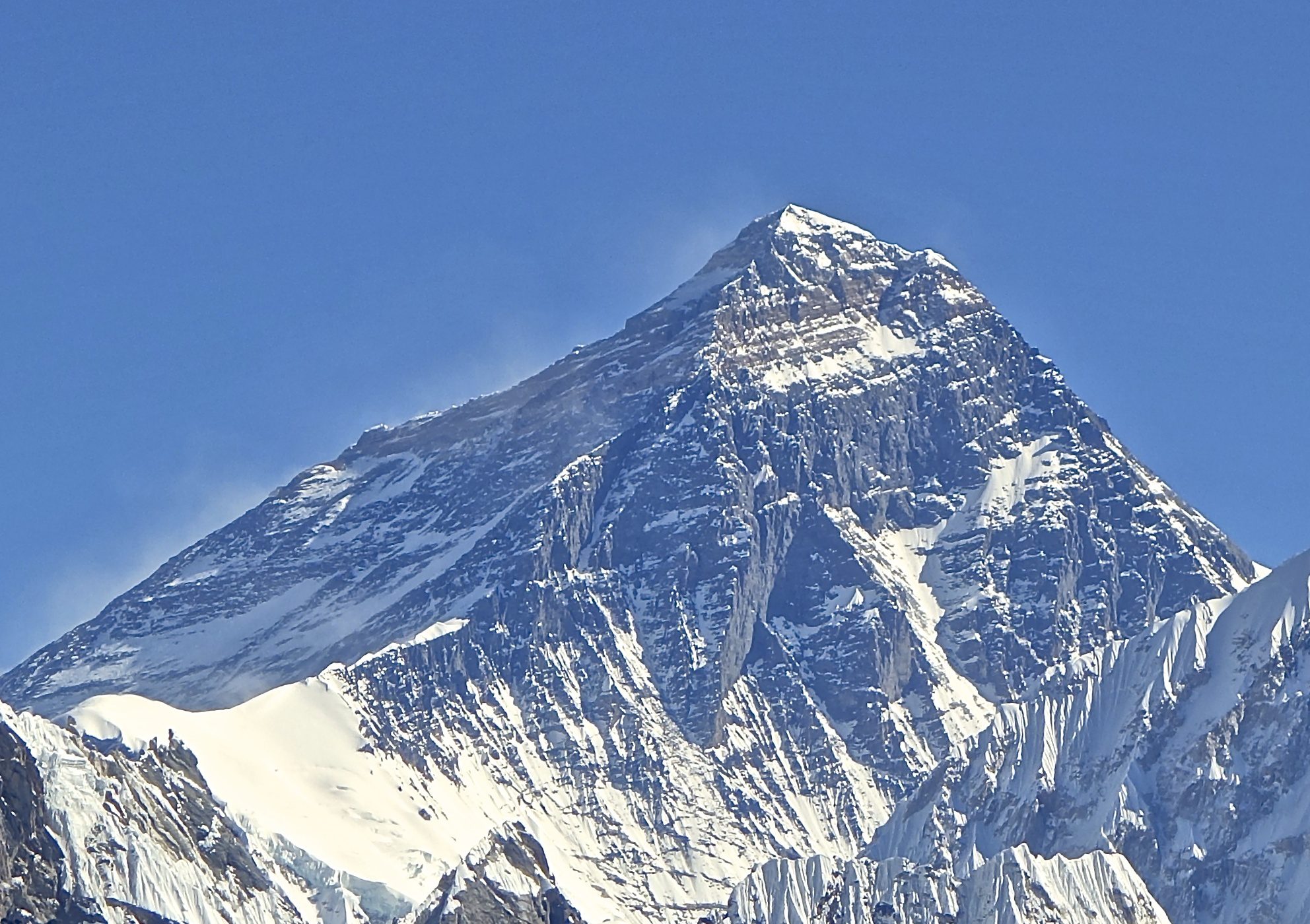 Seeing Mount Everest in person is an incredible experience. It towers over the Himalayas at a whopping 29,029 feet and draws in tons of visitors annually who are eager to admire its beauty. If you're looking to be amazed by nature, this is the place for you!
Here are a few reasons why you should consider visiting Everest:
To Marvel at its Breathtaking Beauty
The grandeur of Mount Everest can't be beat – it's the highest mountain on Earth at a whopping 29,029 feet! It's a symbol of human determination that shows off its snow-covered peak and tough terrain to even the most seasoned climbers. It's a real sight to see!
If you climb Everest in the Himalayas, you'll get an eyeful of amazing views. Everything from gorgeous wildflowers to cascading waterfalls to snow-covered woods is there — it's an unbeatable sight!
The breathtaking beauty of Mt. Everest is something you have to see for yourself. It's part of the Himalayas, which have some of the most gorgeous scenery you'll ever lay eyes on. Everywhere you look you'll find wildflowers, cascading waterfalls and snow-covered woodlands. If you manage to make it to the summit, you'll be rewarded with stunning panoramic views that seem never-ending – giving you a glimpse of the mountains and valleys beneath you.
To Challenge Yourself
Climbing Everest is a major challenge and an awesome adventure. It towers at a giant 29,029 feet, making it the highest peak on earth and a magnet for climbers from all over the world. Reaching the top isn't for the faint of heart – you gotta have lots of physical and mental strength, courage and dedication.
If you're feeling daring, there's no limit to what you can do. Climbing Mt. Everest is an amazing accomplishment and the view is incredible once you reach the top. It's an experience you'll never forget!
If you're ready to really push yourself and find out what you're capable of, Everest is the place to do it. You'll learn a lot about yourself through the challenges, make some great friends, and create memories that will last a lifetime. So come on, give it a go and see what you can do!
To Learn about the Region's Culture and History
The Everest region is renowned for its breathtaking mountain views, but it's also a hot spot for culture and history. It lies in the Solukhumbu district of Nepal, and is the homeland of the Sherpa people – a distinct ethnic group with their own culture and way of life.
The Sherpas have lived in the tough mountain environment for many years, forming a strong bond with the area and its resources. They're renowned for their vibrant culture, with its distinctive customs and practices like the remarkable Sherpa tea ceremony, the Mani Rimdu festival, and the stunning prayer flags that adorn the trails and peaks.
This part of Nepal is where you can find some pretty important cultural and historical places, like the Tengboche Monastery – the oldest and biggest one around – and the Sherpa museum in Namche Bazaar, which will give you a better idea of the history and culture of the Sherpa folk.
This part of Nepal is where you can find some pretty important cultural and historical places, like the Tengboche Monastery – the oldest and biggest one around – and the Sherpa museum in Namche Bazaar, which will give you a better idea of the history and culture of the Sherpa folk.
To Support Local Communities
Visiting Everest offers the thrill of mountaineering and adventure and provides an opportunity to help and support the local communities in the region. The Everest region is home to the Sherpa people, who deeply connect with the land and its natural resources.
If you visit the area, you'll be lending a hand to the local economy and chipping in money for the Sherpa people, who rely on tourism for their livelihood. You'll also be contributing to conservation projects and safeguarding the natural beauty and wildlife of the region.
If you come to the area, you'll be doing your part to help out the local economy and giving money to the Sherpa people who depend on tourism for money. Not only that, but you'll also be supporting conservation projects and helping to preserve the beauty and animals of the area.
Going to Everest and helping out the people there could be a really amazing and unforgettable experience, plus it would make a big difference in their lives.
Everest is the destination for you if you're feeling daring and want an unforgettable experience! There are many breathtaking sights to view even if you are a novice tourist. Get ready for a remarkable journey!
If you want some help getting to Everest, we have got you covered.
Cost includes:
Arrival & Departure transport via private Car/Van/Bus.

Three meals per day throughout the Trip(Breakfast, Lunch & Dinner)

Accommodation during the trek.

Nights' accommodation in Kathmandu with B/B.

Guide and a porter with Insurance, food, and accommodations.

Sightseeing in Kathmandu or Pokhara valley with a car and tour guide

First Aid kit.

Trekking permit (Conservation fee).

TIMS card (Trekking information management system) is like a permit.

All needed government tax/vat.
Cost excludes:
International Airfare.

Your travel insurance.

Sightseeing entrance fees

Nepal Visa fee (US$ 50 for 30 days and US$ 30 for 15 days; you should get a visa open your arrival)

Any kind of drinks, items of personal expenses like hot shower, battery charge, telephone, missing meal, WIFI Porters, etc.

Tips for Guide and Porters
After you've enjoyed the thrilling and joyful experience, you can choose whether to visit other beautiful places in Nepal or head back home. No matter what you choose, we hope you have a fantastic time.
We can accommodate group tours for this trip; however, you may also opt for a private tour according to your liking. We can arrange private trips at any time of the year at any date of your choosing. Please let us know what your preferred travel dates are so that we can accommodate you.
Finally, we will transfer you to Pokhara's domestic airport after breakfast for your flight back home to Kathmandu. Furthermore, if you are flying back home from Kathmandu today, please schedule your flight to depart no earlier than 11 am to ensure you'll have enough time to catch your flight