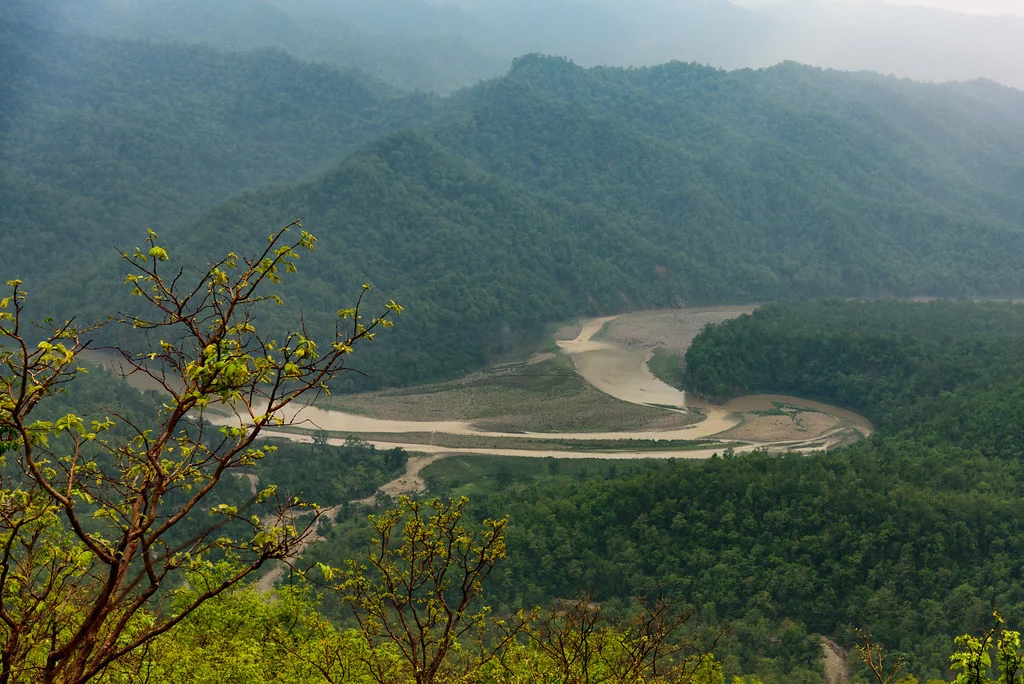 Have you ever wondered what it would be like if you've never walked in the wilderness with lush greenery and the chances of seeing wildlife right in front of your eyes or around you? If so, Let us take you on a Bardia National Park Tour for an adventure in the jungle.
This is a thrilling safari experience in the wild, where you can ride or walk through the jungles and experience wild animals up close. Travelers who wish to visit Bardia National Park in Nepal can take a day trip known as the Bardia Jungle Safari. You will be able to track tigers, and elephants, see the nature walk, see birds, have a full day of wild sightseeing, go on a Jeep safari, see dolphins, and go camping and hiking during the day tour. However, our managed Tour of the Bardia National Park will surely pique your interest in spending a thrilling vacation with nature.
About Bardia National Park
The Bardia National Park is located in Nepal's southwest and is located in the Bardia district, which is only accessible by road. In order to reach Bardia via air, you must fly into Nepalgunj, which is one of the largest cities in Nepal and one of the most popular tourist destinations, and then take the road up to the National Park.
A large national park in the southern Terai region of Nepal, Bardia National Park is one of the best places to see the Royal Bengal tiger. This Park has largely remained undeveloped and undisturbed for a long time. There are a total of 968 square kilometers (374 square miles) of land in the Park, with an average elevation of 415 meters (1,362 ft).
Trip Overview
Visiting Bardia National Park is a memorable experience for nature and wildlife enthusiasts. We will begin our trip by flying to Nepalgunj. When we reach the National Park after driving for two hours from Nepalgunj, our staff will welcome us to our resort and provide information about the trip. Lunch will be served there, and then we will visit Tharu village and the crocodile breeding center.
On the following day, we will enter the dense forest of Bardia National Park, where we will see many species of animals. Among these species are Gharials, Marsh muggers, crocodiles, one-horned rhinos, monkeys, pythons, wild elephants, black buck, wild boar, spotted deer, hog deer, and swamp deer.
The next day, we will visit the Karnali River to watch birds. The Park contains about 400 types of birds, including Bengal Floricans and Sarus Cranes, which are endangered. In addition, we will have an elephant safari through Bardia national park on our last day, and we will have a refreshing lunch before heading back to Kathmandu. We guarantee that you will be able to see the true beauty of Bardia on this Tour. Our goal is for every visitor to remember an unforgettable experience, and we strive to keep it going every time to maintain our quality services.
Itinerary for the Tour
Accommodations and food during the Tour
Two nights in Kathmandu are required before and after the trip, as you would want to rest before and after your trip to Bardia National Park. This is not part of the package. Pokhara Info has been maintaining good relationships with service providers in the National Park. There is a wide range of hotels to suit all budgets. Accommodation is essentially twin-sharing – beds with mattresses, blankets, and pillows.
We maintain a well-managed meal package in ordnance with the lodges we stay at. This meal package includes three meal items: four breakfasts, four lunches, and three dinners. You can select fresh, hygienic, tasty, and healthy meals from the lodge's menu. Traditional local food is combined with Asian and western flavors. Meals in Kathmandu are not included in the packages, but there is a variety of Nepalese and international cuisine at your disposal for your pleasure.
After you've enjoyed the thrilling and joyful cycling experience, you can choose whether to visit other beautiful places in Nepal or head back home. No matter what you choose, we hope you have a fantastic time.
We can accommodate group tours for this trip; however, you may also opt for a private tour according to your liking. We can arrange private trips at any time of the year at any date of your choosing. Please let us know what your preferred travel dates are so that we can accommodate you.
Suitable Time to Visit the Park
The weather is one of the most important things to consider when planning a trip. Bardia National Park is open throughout the year. However, the best time to visit is between February and June, when the dry season ends and the hot season begins. There are more chances to see tigers and rhinos near water holes during this time, as it is foggy in the winter. From November to January, animals hide in dense forests.