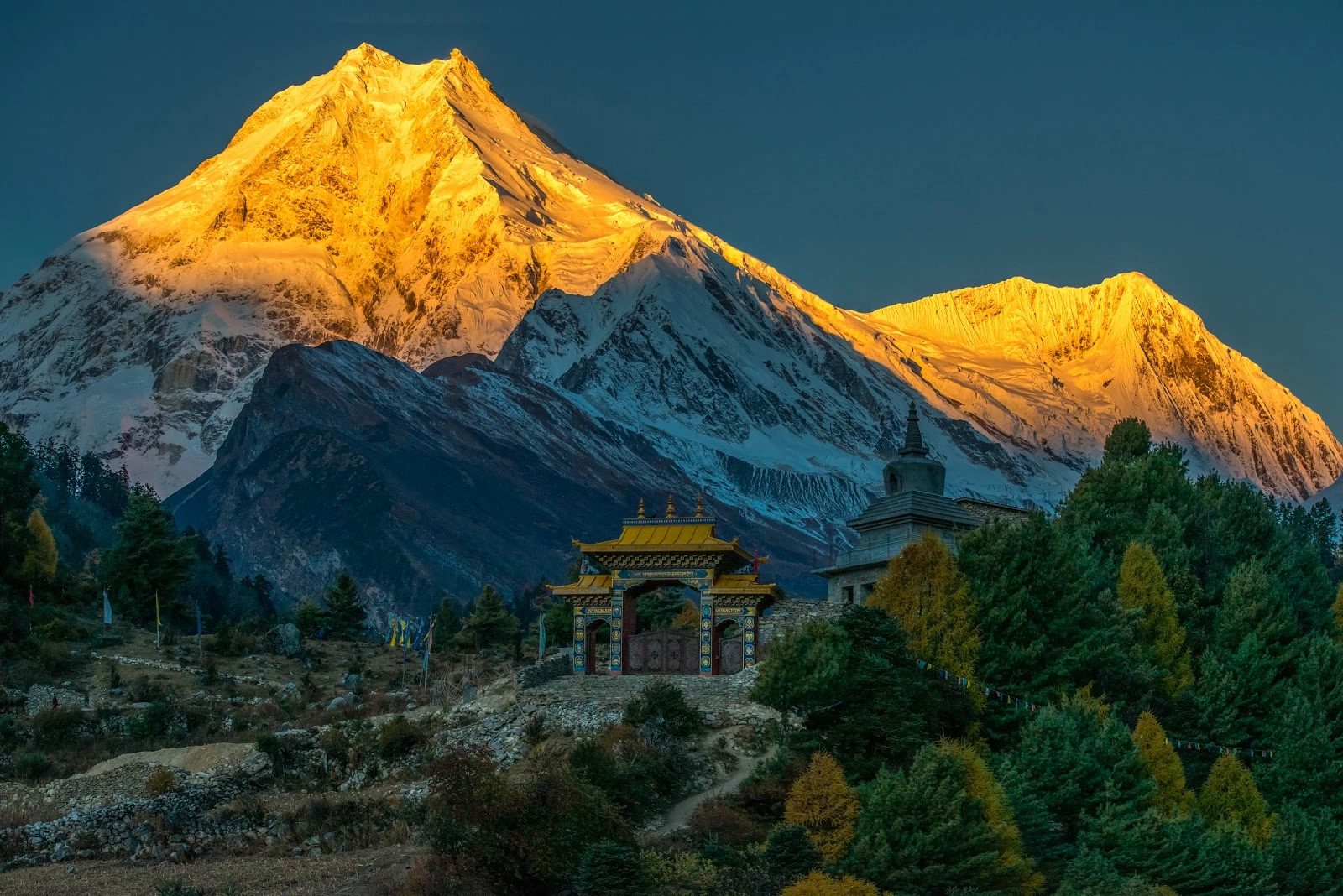 With Nepal Experience Tour provided by Pokhara Info, travelers can get a glimpse of Nepal in an enjoyable and memorable way.
Nestled among the peaks of the high Himalayas with plenty of natural beauty and colorful history, Nepal offers a fascinating experience. It leads you through historical monuments, architecture, and a stunning view of the Himalayas. Another reason to take this tour is the chance to explore verdant forests teeming with wildlife.
During the tour, we will visit most of Nepal's UNESCO world heritage sites, including Buddhist and Hindu pilgrimage sites. Lumbini is a Buddhist pilgrimage site, and Boudhanath is a Hindu pilgrimage site too.
In addition to Pashupatinath and other temples, Chitwan national park showcases a different side of Nepal. It is known for its wildlife and flora. Pokhara is still to be explored, as there are many things to do in Pokhara. Sarangkot offers the best views of Dhaulagiri and the Annapurna massif.
During the tour, you will be able to discover Kathmandu's diverse mix of cultures and Buddhist and Hindu shrines. You will also visit Patan and Bhaktapur, two medieval towns in Nepal's Himalayan range, and pass through tropical and subtropical forests.
Furthermore, Relax in this laid-back town on the shores of Phewa Lake. Travel through hidden villages and towns of Palpa to Lumbini, the birthplace of Buddha. Take in the sunrise or sunset at Nargakot – a hill station near Kathmandu.
Itinerary for the Tour
After you've enjoyed the thrilling and joyful experience, you can choose whether to visit other beautiful places in Nepal or head back home. No matter what you choose, we hope you have a fantastic time.
We can accommodate group tours for this trip; however, you may also opt for a private tour according to your liking. We can arrange private trips at any time of the year at any date of your choosing. Please let us know what your preferred travel dates are so that we can accommodate you.
Furthermore, When you are ready to start your Nepal trekking adventure, it is time to begin thinking about what to pack. If you are ready to book but aren't sure when is the best time to trek or what to stay in, Pokhara Info has got you covered. You can figure out these queries through our site. We can also be found on Facebook, Instagram, and other social media sites. Hope you have a good time in Nepal and thank you for visiting