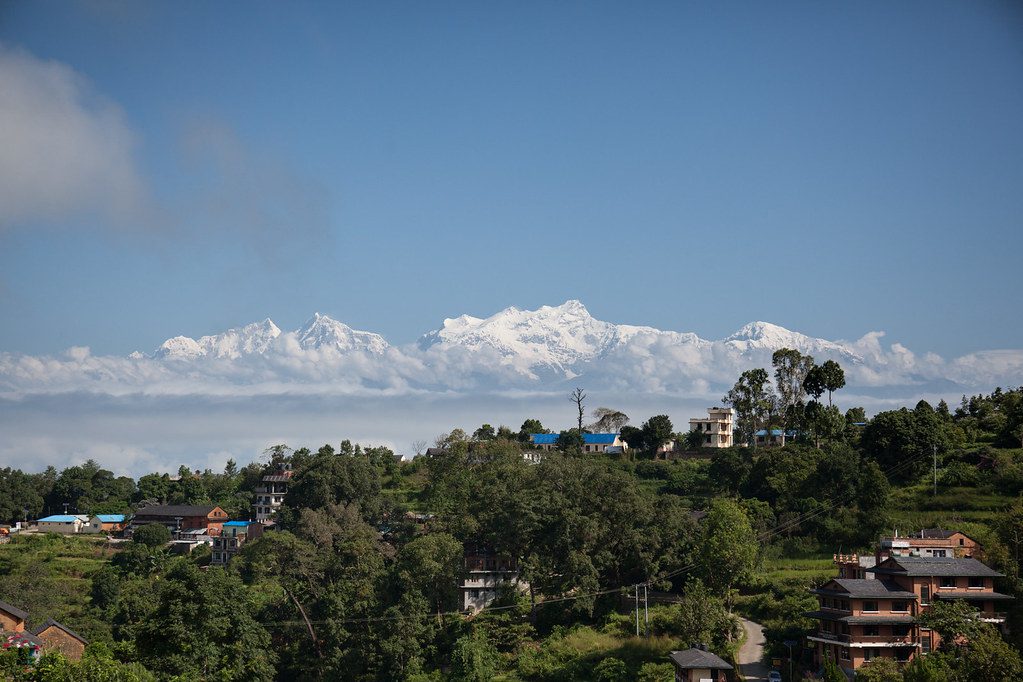 Experiencing Nepal is a wonderful experience. It might be tiring, yet enjoyable to experience the real Nepal. There can be many things we might not know about the gorgeous nation before actually visiting Nepal. Taking bumpy roads over gravel or dirt, riding on motorbikes to avoid crowds in Kathmandu's temples, and climbing high altitudes in the Himalayas are all part of the real thrilling experience.
If you are looking for a peaceful retreat with traditional culture and a serene, pleasant day filled with rural walks, wildlife, and spectacular mountain vistas, Bandipur is a great choice. It is no wonder that we consider it one of the most beautiful destinations in Nepal.
About Bandipur
If you haven't heard of this place, you will be surprised to learn it represents one of the most underrated cities in Nepal. It is a tiny town that is reached by climbing a particular road on the Kathmandu-Pokhara highway.
Take time to relax, enjoy a cup of tea, and learn why Bandipur is one of Nepal's top tourist destinations. It's a visitor's dream; it's the perfect place to relax after trekking in Nepal, and it's almost like it was built just for visitors! After becoming a trading post in the 1700s, it became a commercial hub for Tibetans and British Indians traders, a position it held until the Pokhara-Kathmandu route bypassed it one hundred years later. To tourists' benefit, it has steadily become a center of Newari culture as well as a retreat from the city.
Bandipur is a perfect place to take a break since it is easily accessible from Pokhara and is one of the best places to visit in the Kathmandu Valley. Stopping here to escape those bumpy roads is a great way to break up long journeys.
Do not be fooled by the distance. Although it may appear short on the map, the road conditions and traffic will make travel time longer. The distance between Kathmandu and Bandipur is approximately 140 kilometers (it should take 5 to 7 hours), 73 kilometers to Pokhara (3-4 hours by bus), and 2.5 to 3.5 hours from Chitwan to Bandipur.
Draw of Bandipur
Bandipur is known as Nepal's warm heart. It's because of the wonderful hospitality as well as the relaxing location of the hilltop. Furthermore, there are several reasons why you should visit Bandipur during your trip to Nepal.
It is peaceful to see Buddhist and Hindu temples coexist. With no crowds, you can easily explore many temples.

Those who miss out on Kathmandu's greenery, mountains, and pure air should plan a trip to Bandipur to refresh their lungs and spirits.

In addition to the wooden balconies and magnificent Bougainvillea trees characteristic of traditional Newari architecture, there are also a lot of cafés, restaurants, and places to stay.

You won't have to haggle or wheel and deal with shopkeepers here, so you can roam around at your convenience during your free time without any pressure from them. The prices aren't exaggerated here. You can eat, stay, and drink here for much less than in Kathmandu or Pokhara.

It is prohibited to drive on the main streets, including motorcycles. Thus, you can stroll down stunning cobblestone streets while admiring the traditional wooden and brick houses that are characteristic of the Newari culture.
Enjoying Bandipur
Bandipur has plenty to offer. While in Bandipur, initially, you can relax and appreciate the relief from Nepal's hustle and bustle. The second category includes the following enjoyable activities:
Wander around the Temples:
Numerous Hindu temples are located throughout the town of Bandipur, such as Bindebasini temple, at the north end of the Main Street or market. You can even find these temples on your own, even if you're a first-time visitor. The temple is said to be dedicated to the Hindu goddess Durga. Furthermore, you'll appreciate the temple and the old wooden entrance that are decorated with intricate stone carvings.
Explore Siddha Guffa:
You will need a guide to accompany you through the cave, which is 437 meters deep and 50 meters high and is one of Nepal's largest caves. Start hiking halfway down Bandipur village hill for the Siddha Cave. The tour guide, who charges a modest fee, carries a lantern and guides you down ladders and along rope swings into the cave. The cave is decorated with stalactite formations, and whistling bats are often heard above the gloomy walls.
You can observe native prayer places and meditate at the swimming pool in the rainy season. Wear comfortable shoes and bring a headlight. However, this is not a trip for people with weak hearts.
Getting to Thani Mai Temple:
The stairway that leads to the hill above the town has a well-marked path and handrails. It is a beautiful walk when the sun rises in the morning or when it sets late in the afternoon. At the summit, there is a tiny Hindu temple of Thani Mai that is an excellent place for enjoying the views, although it isn't a major attraction as others.
As you hike over the mountain range to Gurungche Hill, you will have a full 360-degree view of the entire area. The journey takes about 30 minutes, but it is a gradual, slightly strenuous climb yet mentally fulfilling.
Visit the Boudha Sadan Shakyamuni Monastery:
Also known as Bandipur Monastery, you can have some of the best times visiting the monks and Buddhist people in the monastery. Walking up the stairs past the main square would take you near the monastery; however, traveling up to the monastery is equally relaxing and enjoyable.
As we walked around during our visit to Bandipur, a monk living there invited us in for tea and informed us of plans for the monastery's temple extension, and as a result, we ended up spending almost the whole day there. While meditating on the temple steps, he left us to gaze out at the snow-covered peaks of the Himalayas beyond the horizon. The visit turned out to be a peaceful and spiritually fulfilling experience.
Hiking and Shopping at Bandipur Bazaar:
While hiking around the countryside in Bandipur, you'll come across interesting houses and temples in any direction. Additionally, T-shirts, Newari presents, and refreshments are for sale. Since there is no haggling, you can roam as much as you want.
Enjoy Local Delicacy:
Bandipur has many tasty and fresh local places to eat. There are no fast food franchises here; instead, there are small eateries run by local families that are delightful.
Nepal's most famous dish is Momos, and there is no shortage of them in this town. As you walk around, you'll find a variety of fried and steamed dumplings. The most frequent and common dishes here are chicken, buffs, and vegetables. However, they are rarely offered by default and are typically requested ahead of time. Dhal Bhat is a tasty and filling traditional Nepali dish that includes rice, beans, lentil soup, pickles, and generally unlimited refills. 
While there, you can visit local restaurants such as Loving Spoon or Hill's Heaven. Located a few blocks north of Bandipur village resort, Loving Spoon is a charming little eatery designed by its owner. The traditional Dhal, Bhat, as well as momos here, are delicious.
Finally, the trip to Bandipipur can be an extraordinary experience because of the stunning scenery, stellar views, thrilling Journey, and the warm hospitality of the locals. We hope you enjoy and take in every moment that you spend there.