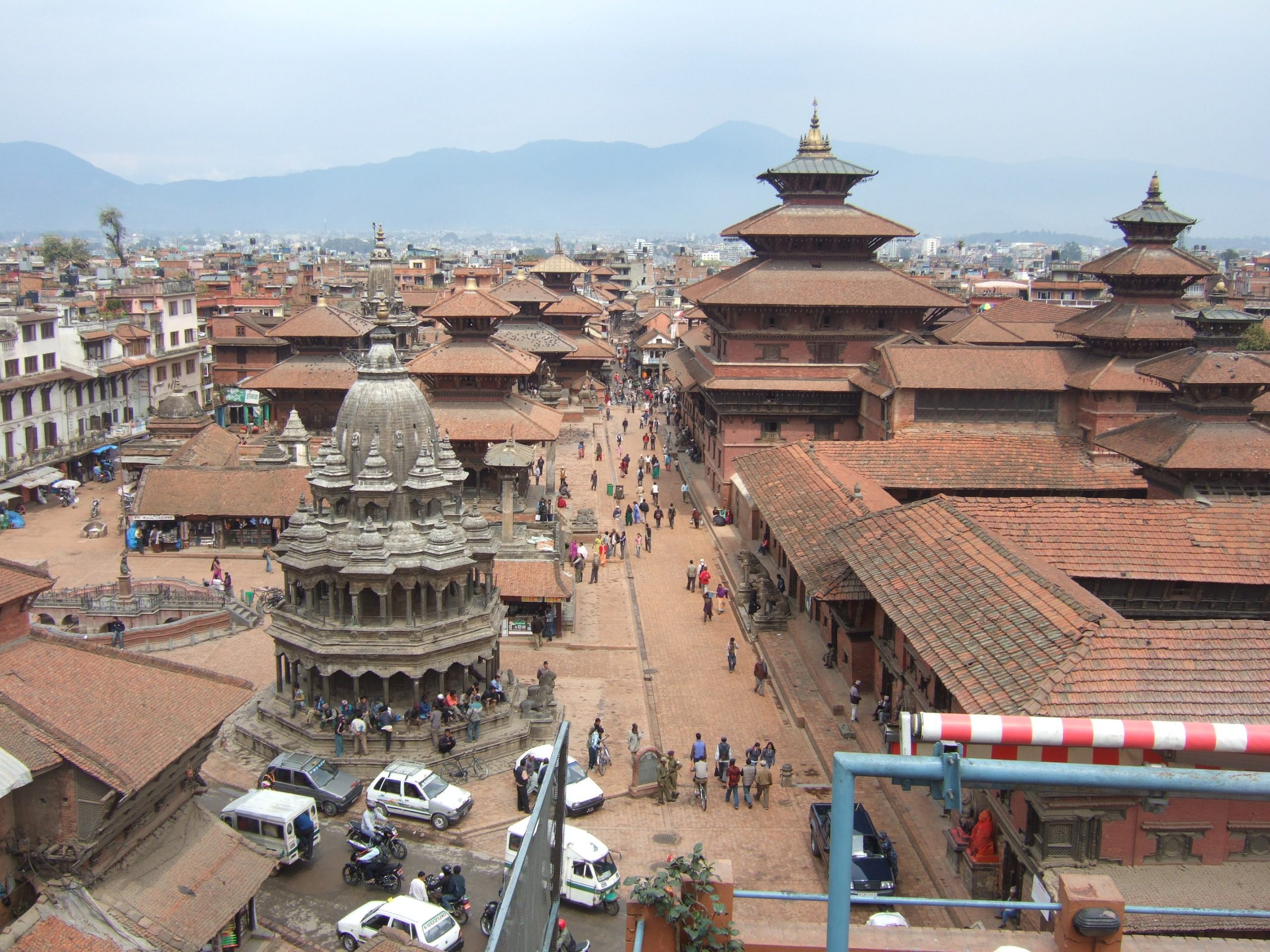 The one thing most people think of doing in Patan, Nepal, is visiting every temple in the famous Durbar Square. Yes, there are some fantastic temples there, but there is much more to do here. The city of Patan is to the southeast of Kathmandu and can be reached by either a $4 taxi ride or a bus. We have visited Patan countless times and explored and experienced much more in this quaint little city.
If you have a few days remaining to spare, I recommend spending some time there. There are so many things to do and see, from art studios to archery classes. Here are some of my favorite things that'll make you love this city as much as we do.
Furthermore, after a trekking trip in the Himalayas or while preparing for such a trip, you can enjoy your time in Nepal while strolling through the street of Patan and visiting the locations mentioned below.
Patan Durbar Square
Despite the fact that Durbar square is one of the main attractions of Patan, it surely deserves its fame. In addition to being one of the three Durbar Squares in Nepal, Patan Durbar Square is best known for its Newari architecture that dates back to 1637 and features intricate wood carvings and brickwork. You could easily pass many hours looking at them.
An important temple and a former king's residence are located in the area, undergoing extensive construction after the earthquake of 2015. Although some buildings have scaffolding, you can also observe the rebuilding effort, which will feel fascinating.
The Golden Temple
In the twelfth century, the Golden Temple was built in praise of its golden color, hence its name. However, it's also a monastery, so you'll see lots of monks coming and going from here. Throughout Kathmandu, I've seen Hanuman depicted in many places, including within the temple's courtyard and around its prayer wheels. In Hindu culture, Hanuman is the monkey god, so you can enjoy seeing monkey statues throughout the city.
Patan Museum
If you present your Durbar Square entry ticket, you do not need to pay to enter the Patan Museum. It is a fascinating and interesting place to explore, and you might as well adore the little garden behind the museum. You'll enjoy the serene atmosphere, and a cute little cafe is also there. It's a nice change of pace from the city's sweltering heat, dust, motorbikes, and noise.
Seeing Hands Clinic
Seeing Hands is a social enterprise that helps blind people in Nepal become masseuses. I visited the location in Jawalakhel without an appointment and walked in. The sports massage I chose was amazing. My masseuse found and massaged every single sore muscle until I forgot it even existed.
Even though the massage was a real challenge, I could tell the masseuse knew what she was doing, and by the time I stood up, a lot of the pain in my shoulders and back had disappeared. You, too, will appreciate this detour you can choose while in Patan.
Strolling Around
When wandering around Kathmandu, it's easy to stumble upon areas that are littered with garbage and devoid of beauty, but in Patan, it's almost impossible to stumble upon a bad place. You can discover small beautiful squares with small places of worship in these little streets just off the main road.
You'll love getting off the main road and going down tiny alleyways barely wide enough for a motorbike. You can get lost in these streets for hours on end without ever getting bored. Some lead you to little parks; others only lead you to turn after turn until you stay on the main road.
The Local Project Nepal
The emphasis at The Local Project Nepal is shopping from local companies with a conscience. I entered the store intending to take a few photos but bought three items. The items available there are reasonably priced considering the high quality.
House of Palates
In the next building to the Local Project Nepal, you will find the House of Palettes. A little art studio is open daily from 12 pm to 7 pm. The best thing about House of Palettes is that you can buy any size canvas (starting at 800 rupees) and use the space free of charge.
The studio is attached to Evoke restro (a restaurant and bar), so you can indulge in snacks and drinks while you work on your masterpiece. You can come back multiple times to finish your work without a time limit.
The Pimbahal Pokhari
There's a pond off the beaten track called Pimbahal, and the temple behind it, Chandeswari temple, dates back to 1663. It's a great place to relax and watch ducks swimming in the pond. You can also watch people at the temple as locals come and go.
If you visit in the morning, before it gets too hot outside, you'll be able to sit and relax while you observe the daily life of Patan. I recommend you try the different flavored chips available in a shop near Pokhara.
Jawalakhel Handicraft Center
You can watch the rugs being woven by hand at Jawalakhel Handicraft Center. The center is attached to the Tibetan Refugee camp. The collection includes Tibetan rugs you can purchase if you wish.
Besides a community building with small handmade knickknacks, there is also a section with yak wool shawls and beautiful scarves. I bought a small jewelry box from the community building for 200 rupees, roughly $2. As the money goes to refugees, it's a good place to buy souvenirs, and even small donations make a difference.
Mangal Bazaar
There is a street on the southeast corner of Patan Durbar Square, which sells a variety of local goods. You will find everything from metal dining sets to spices and traditional clothing. It's a vibrant, beautiful street that's bustling with people as locals buy everything they need for their homes.
Besides having these really interesting items, it is also a great place to find interesting items like Buddha statues, genie lamps, and bright fabrics. And the prices aren't as high as the tourist shopping areas.
Labim Mall
You might wonder why to visit a mall. They're available everywhere. Visiting a mall in another country may seem strange to you, but if you've traveled the world for so long, sometimes it's nice to feel at home again. Additionally, it's less intimidating than looking for something in Kathmandu or Patan's narrow streets.
Perhaps you need a haircut from someone who speaks fluent English to avoid a bang disaster. Sometimes you need an ordinary pair of sneakers or a T-shirt that won't lose its shape after a couple of washings. There's always a time when a mall comes in handy.
Gallery Mcube
A cute little art gallery in a residential neighborhood near Patan Dhoka (the entrance to Patan), Gallery Mcube showcases local artists from Nepal. On arrival at the exhibition, most of the art on display was modern art, which provided a nice change from the typical street art one usually finds in tourist areas.
Artwork is available for sale, so if you want something unique and a bit less traditional to take home, this would be an ideal place.
Finally, the trip to Patan can be an extraordinary experience because of the stunning scenery, stellar views, thrilling Journey, and the warm hospitality of the locals. We hope you enjoy and take in every moment that you spend there.