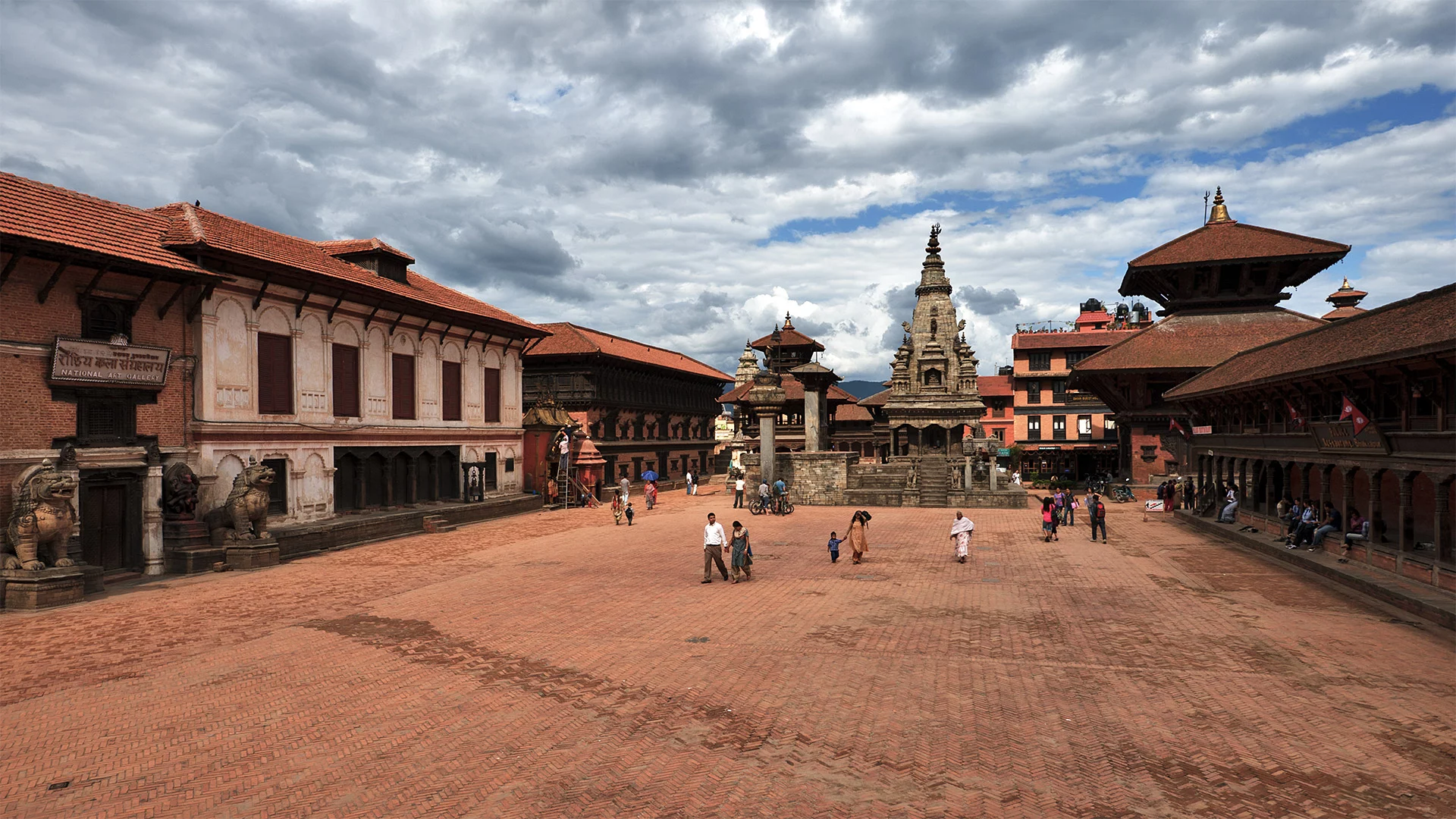 If life feels dull and boring, and you're sick of your nine-to-five jobs, it might be time for you to take a break. Traveling to different countries can provide a fresh perspective on life and allow an individual to learn about different cultures and people. Furthermore, an amazing hub for such a vacation can be the beautiful country of Nepal. 
However, if you already know about Nepal, and are planning a trip to the gorgeous landlocked nation, let me suggest a great way to spend your time there. Perhaps you're planning to visit Nepal so you can see the Himalayas. The mighty snow-capped Himalayas are certainly a reason to visit Nepal. But, you'll find there's a lot more to this fascinating country.
Nepal is a place of ancient cities, spirituality that is palpable, and one of the world's most kind-hearted people. Many people can't get enough of Nepal. The Kathmandu Valley is one of the most stunning regions in the country. It's filled with amazing towns, temples, and culture. One of my favorite spots is Bhaktapur, a small town less than an hour from Kathmandu.
About Bhaktapur
The city is the most well-preserved of the three medieval Newari cities of the valley. The other two are Kathmandu and Patan. Despite the 2015 earthquake, Bhaktapur remains largely intact. Cars are not frequent in the historical city center, making a walk along its stone cobbled streets a pleasure indeed. The town is like a living museum, with temples on every corner, shops selling crafts and arts everywhere you look, and people with equally interesting people with countless amusing stories to tell.
On your trip to Nepal, you really must visit this place if you are interested in Nepali culture and heritage. In order to let you know a bit more about Bhaktapur, let me catch you up on the importance and history of this lovely city.
Heritage
UNESCO has listed Bhaktapur as a World Heritage Site, and as you walk through the city, you'll see dozens of examples of traditional Newari architecture that made the city deserve the listing. Throughout the city are breathtaking buildings boasting intricate patterns and red brick façades.
The Nyatapola Temple in Bhaktapur is undeniably one of the most impressive architectural structures in the city. The temple's five-tiered roof invites you to climb up steps and peer over beautiful views of Taumadhi Square and surrounding hills.
A must-see in Bhaktapur is Durbar Square, still as stunning as ever despite the earthquake damage. Many of the main temples have been repaired and restored as a result of the quake. However, you can still visit sites such as the Golden Gate of Bhaktapur, a wonderfully detailed entranceway that leads to the courtyard of the palace. Bhaktapur's historical center, the Bhaktapur Durbar Square, is a museum of medieval art and architecture. It's filled with sculptures, woodcarvings, and colossal pagodas dedicated to different gods and goddesses.
Originally built by King Jitamitra Malla in 1696, the Bhaktapur Durbar that can be seen today was reconstructed by King Bhupatindra Malla around the end of the 17th or beginning of the 18th century.
Additionally, you can stroll around the beautiful Siddha Pokhari Pond, enjoying the local snacks or ice cream. Whatever you decide to do, it's sure that you'll have a multitude of options to enjoy your time.
Local Cuisine
A differentiating factor between Nepali food and other South-East Asian cuisines is its distinct cultural influences from different ethnic groups, and Newari cuisine is, without a doubt, its richest and tastiest cuisine.
Bhaktapur is the perfect place to try some of Nepal's most traditional and tasty food. Here, the Newari culture is celebrated, as is the cuisine, and you'll find a variety of homely meals that are somewhat hard to find elsewhere in the country.
In Bhaktapur, steer clear of rooftop restaurants selling continental food, and seek out the local food in small alleyways. The real deals are hidden away from the tourist traps.
Other Food
As one example, Samay Baji is an authentic Newari dish made up of several small bites that have been passed down through generations. The local yogurt, the Juju Dhau, also known as King Curd, is a must-try in Bhaktapur. Served in clay pots in small shops around the city, this thick and creamy yogurt is made from buffalo milk and has a smooth, creamy texture. Many shops and stalls sell Juju Dhau in Bhaktapur since it is a local product. As mentioned earlier, you can stroll around the town squares or Siddha Pokhari enjoying a clay pot full of Juju Dhau.
Chhyang, also known as Thon, is an alcoholic beverage in Nepal. It is also known as 'white rice ale.' It is much stronger than Aida, which is a Nepali wine. Chhyang is usually ordered with spicy snacks in Nepal and is popular in Bhaktapur.
Bhaktapur is also famous for its 'Bara,' a Newari pancake made from black lentils and spices. On top of that, you can add eggs, spinach, minced meat (usually chicken or buff), and more. Bara is often served with chana dhal.
A Newari delicacy called yomari is very popular in Bhaktapur. It consists of steamed rice dough filled with brown sugar, ghee, and sesame seeds (chaku). You can also get it with condensed milk. The Newari celebrate a festival called 'Yomari Punhi' that marks the end of the rice harvest in December by eating this delicacy.
Art and Culture
The city has various unique arts and crafts that complement the beautiful city. Take a stroll down Potters' Square to get a glimpse of the creation of pottery made using local clay. There are heaps of pots and bowls, yogurt cups, and souvenirs to be seen, all crafted, fired, and painted around this square, and the locals will be more than glad to have you observe and learn about their art.
Late afternoon is my favorite time to come here – when the sun dips below the horizon, and the potters begin to collect their creations after baking all day. Aside from the National Art Gallery, Bhaktapur also hosts a collection of traditional artifacts and paintings from Nepal's past.
Traditions
If you wake up in Bhaktapur early enough, you can see why it's called the 'City of Devotion.' Women wearing red dresses and men wearing topis carry offerings to the small temples dotted around the city.
One of my favorite places to observe local religious devotion is Bhairavnath Temple. It is a magnificent Hindu temple built in red bricks with an ornate golden door. Similar scenes can be seen throughout the city, including around the temple's entrance, where locals buy marigolds from market stalls and leave them there. Taking in these sights is a great way to start the day.
Though there is a lot to see in Bhaktapur, I prefer exploring and soaking in the unique atmosphere. While Kathmandu feels overcrowded and chaotic, Bhaktapur is much quieter and more relaxed. Take your time and discover the city. Pokhara.Info's touring package includes:
After you've enjoyed the thrilling and joyful experience, you can choose whether to visit other beautiful places in Nepal or head back home. No matter what you choose, we hope you have a fantastic time.
We can accommodate group tours for this trip; however, you may also opt for a private tour according to your liking. We can arrange private trips at any time of the year at any date of your choosing. Please let us know what your preferred travel dates are so that we can accommodate you.
Finally, Bhaktapur is the perfect place to unwind after a long trek or to gain a sense of the local culture before heading into the Himalayas. Spend a couple of days to enjoy the timeless energy of the place and get to know the people.