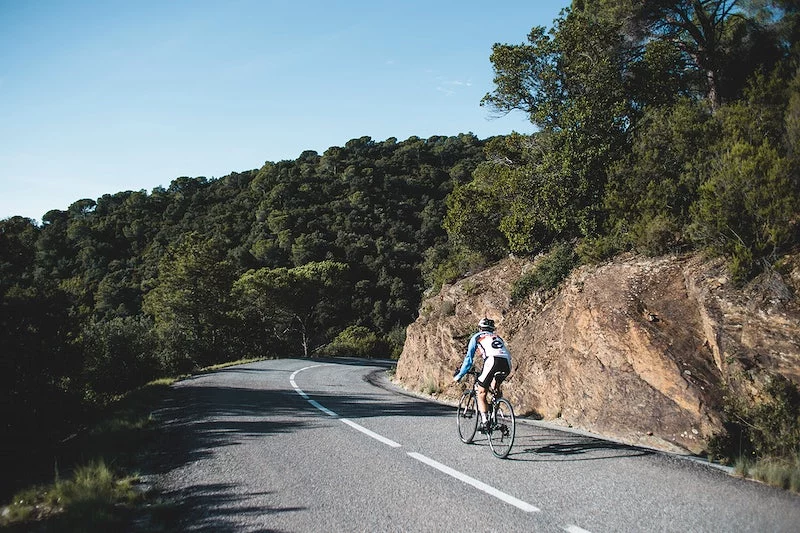 It's no wonder Nepal is a top traveling destination for tourists, adventurers, and nature lovers alike. The incredible beauty of Nepal provides travelers with heavenly experiences without having to visit heaven itself. However, suppose you're planning to travel to Nepal soon or are originally from the country. In that case, you may be surprised to know all the places you can go to experience the best out-of-doors experiences in the South-Asian region. Furthermore, activities such as paragliding, ultralight flight, cycling tour, and sightseeing add to the country's beauty.  
About
If you want to enjoy Nepal's hills and mountains, one of the best things to do is to organize a cycling trip with friends or family. Nagarkot Dhulikhel Cycling Tour is a trip into the countryside of Nepal's city-periphery. It showcases the beauty of Nepal's rural areas, which are embellished with natural beauty.
During your Tour to Dhulikhel, when you navigate the lush tracks stretching across the city circumference and venture into the mostly-pastoral routes, you will be charmed by the tranquility of village life and the lush surroundings. As a consequence, it is difficult to feel rejuvenated while surrounded by the noise and traffic of the city. But a cycling trip into the tame wilderness outside the city is the ideal way to refresh and relax. Discover the famous destinations of Nepal that can be reached quite easily from the capital. Experience the natural beauty of the woodlands and mountainous terrains outside the city. Refresh your senses amid the fresh air of Nepal's hilly regions.
Overview
Nagarkot, one of Nepal's most popular hiking destinations near Kathmandu, is a major highlight of the Nagarkot Dhulikhel Cycling Tour. Nagarkot has become one of Nepal's most popular hiking destinations as a former royal retreat for the country's royal family. While riding through the tracks at Nagarkot, you will have the opportunity to see the Himalayas off in the distance. It is an absolutely beautiful destination, blessed with an undisturbed natural landscape and a Himalayan tapestry as its natural art. Moreover, the view from Nagarkot's view tower is known for its breathtaking views of sunrise and sunset amidst the mountain peaks. Besides the natural beauty, you'll be riding along the captivating shadows of the Himalayas.
Similarly, Dhulikhel is another feature of the Tour. By bike, you will witness an absolutely stunning Himalayan panorama as you ride to the edge of Dhulikhel hill. As you pedal your way along the verdant landscape, you will catch glimpses of prominent mountain peaks, including the Langtang Lirung, the Dorje Lakpa, Gauri Shankar, and Melungtse. Cycling along the temple-lined streets of Dhulikhel's village will also give you a taste of Dhulikhel's Newari ambiance. Thus, the Nagarkot Dhulikhel Cycling Tour blends together the natural beauty of the hill enclaves of Nepal and the cultural and religious treasures that this country has to offer. In addition, it's a wonderful way to enjoy the view of the distant mountains from a very intimate setting.
Nagarkot Dhulikhel Cycling Tour Itinerary
Pokhara Info organizes several events for cycling along the Dhulikhel-Nagarkot area that is thrilling and interesting. 
As Pokhara Info's main objective is to provide the highest level of safety and enjoyment for its clients, we take the matter of safety while cycling very seriously. However, it will surely be a fun experience and full of exploration around the countryside of that part of Nepal, cycling for 2 to 4 days at Dhulikhel.
In the morning, we will drive to Sankhu. Upon arrival in Sankhu, we will assemble our bicycles, and after assembling our cycling gears, we will pedal along a jeep track lane to the hillside village of Nagarkot, which is well known in Nepal. Nagarkot's view tower offers incredible views of the Himalayas, including Mount Everest. Sunrises and sunsets from Nagarkot's tower are truly spectacular.
Additionally, the surrounding areas of the hill station are covered in trails and Trans-Himalayan foliage, which attracts a variety of butterflies. Nagarkot is full of natural beauty and quite peaceful, making it an ideal destination for experiencing rural life in Nepal. We will spend the night at a hotel in Nagarkot where lunch and dinner are enjoyed.
As we travel from Nagarkot to Namobuddha, you will have the opportunity to cycle through stunning natural scenery and quaint villages. It is a great adventure that allows you to get a sense of the country's rural atmosphere and ethnic culture. The trail from Nagarkot cuts through remote villages with a small number of ups and downs. Tropical vegetation and hilly woodlands adorn the pathway, offering an enjoyable journey. The trail also offers views of the Himalayas.
Our route will also take us through Nala, Banepa, and Dhulikhel. We will have lunch in Dhulikhel and then proceed towards Namobuddha, an important Buddhist pilgrimage site. It is known for its legend about a spoiled prince who sacrificed himself to a tiger and her cubs, who hailed him as the New Buddha and adorned the site with his name. From Dhulikhel, the trail ascends uphill through lush forests. We will spend the night at a hotel in Dhulikhel.
Our journey takes us on mostly flat, paved roads to Balthali. This is a traditional village boasting ancient sculptures, buildings, and innumerable temples. The verdant farms and lush green environments that decorate our journey provide a pleasant experience. Furthermore, Balthali is situated behind the forests of Panauti, a fact that lends it a sense of ethereal natural beauty and makes it a popular, naturally, and culturally opulent destination that one can easily reach from Kathmandu.
Upon arriving in the village, you will find that it is a charming farmstead surrounded by green rice terraces, green hills, and faint shadows of the Himalayan peaks to the north. We will have lunch here and then head back before riding to Khopasi. After that, we will travel by private vehicle to Kathmandu. 
When you choose the Pokhara info cycling package for the Dhulikhel Nagarkot cycling tour, the package includes:
After you've enjoyed the thrilling and joyful cycling experience, you can choose whether to visit other beautiful places in Nepal or head back home. No matter what you choose, we hope you have a fantastic time.
We can accommodate group tours for this trip; however, you may also opt for a private tour according to your liking. We can arrange private trips at any time of the year at any date of your choosing. Please let us know what your preferred travel dates are so that we can accommodate you.
Finally, When you are ready to start adventures in Nepal, it is time to begin thinking about what to pack. If you are ready to book but aren't sure when is the best time to trek or where to stay in, Pokhara Info has got you covered. You can figure out these queries through our site. We can also be found on Facebook, Instagram, and other social media sites. Hope you have a good time in Nepal, and thank you for visiting!