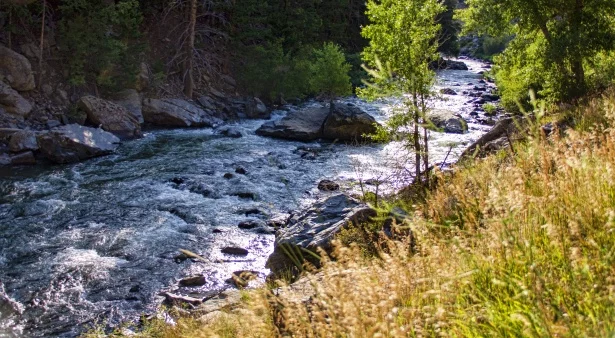 A rafting trip through Nepal's numerous world-class rivers is a fun and exciting adventure. You can enjoy a day's rafting or choose a trip that allows you to camp on the River and explore the surrounding culture and geography. Nepal is considered a paradise for river runners thanks to rivers like Sunkoshi, Seti, and Karnali. Several grades of whitewater rafting trips are available to suit any interest or preference.
Among the best places to white water raft, Nepal has some of the world's wildest and most spectacular rivers. Beautiful mountains, exhilarating white water rapids, warm water, and fascinating cultural experiences are what make Nepal one of the world's top rafting destinations.
You can combine a SunKoshi and Karnali rafting trip with a wildlife safari tour in nearby National Parks for those interested in a long day's expedition. If you have any inquiries about rafting in Nepal, don't hesitate to contact us. We will provide you with the best options and packages.
Overview
Rafting on the Sunkoshi River will be very exciting indeed, as we can view the fascinating scenery as the water passes through the beautiful gorges. The River is referred to as the "river of gold" for a reason. Through the Mahabharata Range Mountains, the River flows from the Himalayas to eastwards in Nepal through the great valley. The River fulfills the significant demand for water in many parts of eastern Nepal through its tributaries.
Sunkoshi River rafting is one of the most benign activities in the world. With each increase in distance, the rafting becomes bigger and bigger. Our rafts will take us further down the Sunkoshi River, which becomes bigger after it confluences with numerous tributaries. Getting to the Sunkoshi River will be both interesting and tiring since we have to trek through remote regions and stay at tented camps for several nights, but you can expect the interesting parts to be visible while hiking and enjoy them to the fullest.
Rafting Tour
Pokhara Info organizes several procedures for rafting along the Sunkoshi River that is safe and interesting. Because Pokhara Info's main objective is to provide the highest level of safety and enjoyment for its clients, the matter of safety while you must also take rafting very seriously, it will be fun and full of exploration around the remote regions of that part of Nepal to raft for nine days at the Sunkoshi River.
Cost includes:
Arrival & Departure transport via private Car/Van/Bus.

Three meals per day throughout the Trip(Breakfast, Lunch & Dinner)

Accommodation during the trek.

Nights' accommodation in Kathmandu with B/B.

Guide and a porter with Insurance, food, and accommodations.

Sightseeing in Kathmandu or Pokhara valley with a car and tour guide

First Aid kit.

Trekking permit (Conservation fee).

TIMS card (Trekking information management system) is like a permit.

All needed government tax/vat.
Cost excludes:
International Airfare.

Your travel insurance.

Sightseeing entrance fees

Nepal Visa fee (US$ 50 for 30 days and US$ 30 for 15 days; you should get a visa open your arrival)

Any kind of drinks, items of personal expenses like hot shower, battery charge, telephone, missing meal, WIFI Porters, etc.

Tips for Guide and Porters
After you've enjoyed the thrilling and joyful cycling experience, you can choose whether to visit other beautiful places in Nepal or head back home. No matter what you choose, we hope you have a fantastic time.
We can accommodate group tours for this trip; however, you may also opt for a private tour according to your liking. We can arrange private trips at any time of the year at any date of your choosing. Please let us know what your preferred travel dates are so that we can accommodate you.
FAQs
Which are the most suitable months for rafting in Nepal?
The best time to go rafting is between September and early December and between March and early June. Whitewater rafting is most popular in October. With proper precaution, the Sunkoshi River is good for rafting even in monsoon season.
When was rafting started in Nepal?
About 100 Nepalese were trained in 1976 to become rafting agents, and some of them started their own firms. In 1989, the Government recognized the Nepal Association of Rafting Agents. 
Where can I get the local currency for personal expenditure during the trip?
The banks and money exchanges are the two best places to exchange foreign currencies. Money exchanges also offer a legitimate service, and you can exchange cash at your hotel if it is small amounts. Kathmandu offers money exchange facilities. Money changers are located primarily in Thamel. Prices are often displayed on boards in the front of the stores. The Nepali Rupee is the official currency of Nepal.
Furthermore, When you are ready to start your Nepal trekking adventure, it is time to begin thinking about what to pack. If you are ready to book but aren't sure when is the best time to trek or what to stay in, Pokhara Info has got you covered. You can figure out these queries through our site. We can also be found on Facebook, Instagram, and other social media sites. Hope you have a good time in Nepal and thank you for visiting!