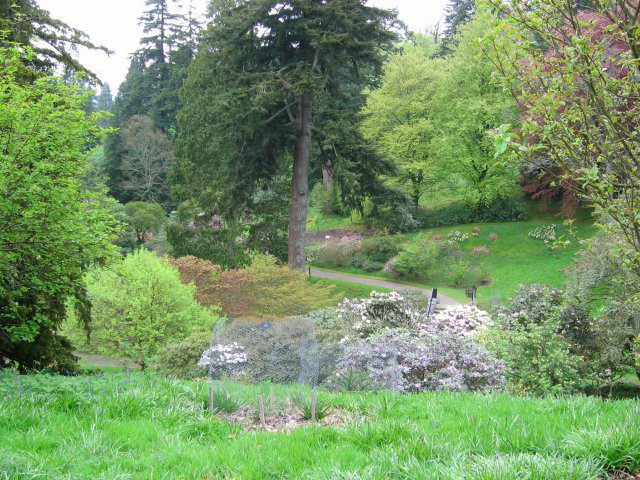 Godawari Botanical Garden is a great place for a day trip with nature in Kathmandu. Despite being close to the heavily populated city of Kathmandu. It is often overlooked when we think of places to visit in Kathmandu, even though it is so close to the town.
The drive to the garden from Kathmandu only takes an hour and a half, making it an excellent day trip; however, there are resorts in the area, making it a convenient weekend or overnight trip.
Even in the winter, Nepal's botanical garden was a peaceful and relaxing escape from the city! After seeing Nepal's central zoo, my expectations for Nepal's botanical garden weren't too high. However, the garden was much better than what I expected.
Overview
Godawari is one of Kathmandu's most popular and well-known sites due to its mix of stunning scenery and plant-life. Godawari's botanical park and Godawari temple are both well-known (Kunda and navadhara). Mount Phulchowki, the tallest mountain in the Kathmandu Valley, is located in Godawari.
Despite being a popular attraction for many people, the botanical gardens are somewhat out of the way for people visiting Nepal on a short trip. Though there are mesmerizing trekking destinations throughout Nepal, the botanical garden can be a good break despite its small scale.
Furthermore, there's nothing like a walk through a park to get a breath of fresh air without having to drive for hours or walk for long periods of time. 
The facility is well known for a wide variety of activities, including plant conservation, education, research, displays, and recreation. There are 82 hectares with varying topography, of which 40 hectares have been converted into various garden units. Schima-Castanospsis and Alnus dominate the area's natural evergreen forest.
Getting to the Botanical Garden
As of 2022, a large section of the road is under construction due to widening, so the ride is bumpy. Getting to Godawari is best by private vehicle or hired car. It may be uncomfortable to take a bus, especially since local buses don't always have shock absorbers to manage the road work.
In addition, it's extremely dusty, so I wouldn't recommend taking the buses with their windows open. Also, I wouldn't recommend taking a motorbike.
Godawari is about 1.5 hours away from Kathmandu's central business district, though it will be much quicker once the road is widened and black-topped. I'm told this should be completed in a year, which normally means a year and a half in Nepal.
Best time to visit the Garden
Godawari Botanical Garden is open all year round, but it's best to visit in the spring since it's a botanical garden. In spring, most plants will be in full bloom, making the visit much more worthwhile. You will also have wonderful weather since it won't be too cold like during winter or too wet like during summer. In Nepal, spring is from late February to early April.
The Godawari Botanical Garden is usually open from 9 am to 5 pm, except during special events. Unless there's a special occasion, the garden remains open throughout the week and on weekends. Additionally, the entry price varies depending on whether you are from Nepal, South Asia, or any other country.
However, the entry price depends on your age and nation. This can range from 20 rupees (around 20 cents) to 500 rupees (about $5). Parking costs between Rs 25 and Rs 100, so the entry is not too expensive considering the experience you'll have.
About the Botanical Garden
The Godawari Botanical Garden (officially known as the National Botanical Garden) is the only botanical garden in Kathmandu. It was established by King Mahendra in 1962 AD. The garden's design was developed by two British botanists, G.A.C Herklots and Tony Schilling.
Also, working with the Royal Botanical Gardens in the UK, Tony Schillings brought back plants from all over the Himalayas for them to be planted and studied there.
Over 200 acres of the garden are dedicated to cultural, educational, and research purposes. The gardens are not just beautiful to see but contain various plants and has great botanical significance. The National Botanical Garden is located in the Lalitpur district in Godawari. It has 66 distinct species of fem and more than 500 species of different plants.
Examples of plant species include cacti, ferns, succulents, gymnosperms, decorative and medicinal plants. The Park is home to six varieties of plants that are exclusive to Phulchowki, in addition to exotic flora like Khareto and Chaitya flowers, which are only found in Nepal and nowhere else in the world.
They also have educational centers where local students come to learn about the indigenous plants of Nepal. The Godawari River runs through the garden, giving it its name.
The southern part of Lalitpur is most famous for its Botanical Garden, where you can see numerous types of plants and trees and various birds. It is also a popular hiking destination because of its many wildlife species and large space area.
To Enjoy:
You can see various birds flying around in the botanical garden, and the plants and trees are also beautiful. Among the thematic gardens are arboretums, biodiversity education gardens, conservation and education gardens, coronation ponds, ethnobotanical gardens, etc.
In addition, they have fern gardens, lilies gardens, physic gardens, rock gardens, taxonomic gardens, rose gardens, sand gardens, terrace gardens, tropical gardens, Japanese-style gardens, and VVIP plantation gardens. A total of 1026 plant species can be found in this botanical garden, including angiosperms, gymnosperms, ferns, and others.
Approximately 70 thousand students are among the 400 thousand visitors this botanical garden attracts yearly. As mentioned earlier, students come here on their educational tours. Plant scientists come here to observe living plants. Families and people come here for peace and relaxation to spend their holidays.
Naturalists come here to observe birds and enjoy the greenery, and all kinds of shooting crews come here to shoot videos and films.
Traveling Tips for Visiting the Godawari Botanical Garden
As the garden is quite large, walking around and enjoying it takes at least three hours. Be sure to take in all the different experiences available during the trip.

It is common for people to enjoy a picnic in the garden or eat a light snack there. I recommend bringing your lunch instead of eating at nearby food stands. However, you can get your lunch from a local restaurant as well.

In the summer, I recommend bringing a book and a sitting blanket to read outside on the grass with a view of the garden. You can enjoy a whole day in the sun by finding a nice place to sit.

Most Nepalese have only one day off each week, which is Saturday. The place is popular with locals on weekends, so pick a weekday to avoid crowds.
Finally, the botanical garden of Godawari is a great outlet for locals and foreigners looking to unwind from the stressful and busy life in Kathmandu. If you know what to do in Nepal as a foreigner, arranging this trip by yourself would also be ideal; if not, Pokhara Info is here for you.
You can plan for a hike within the confines of the garden or set up a mini picnic tour with your friends and family. Whatever you decide to do, I hope you have an amazing day and enjoy the garden as much as we.