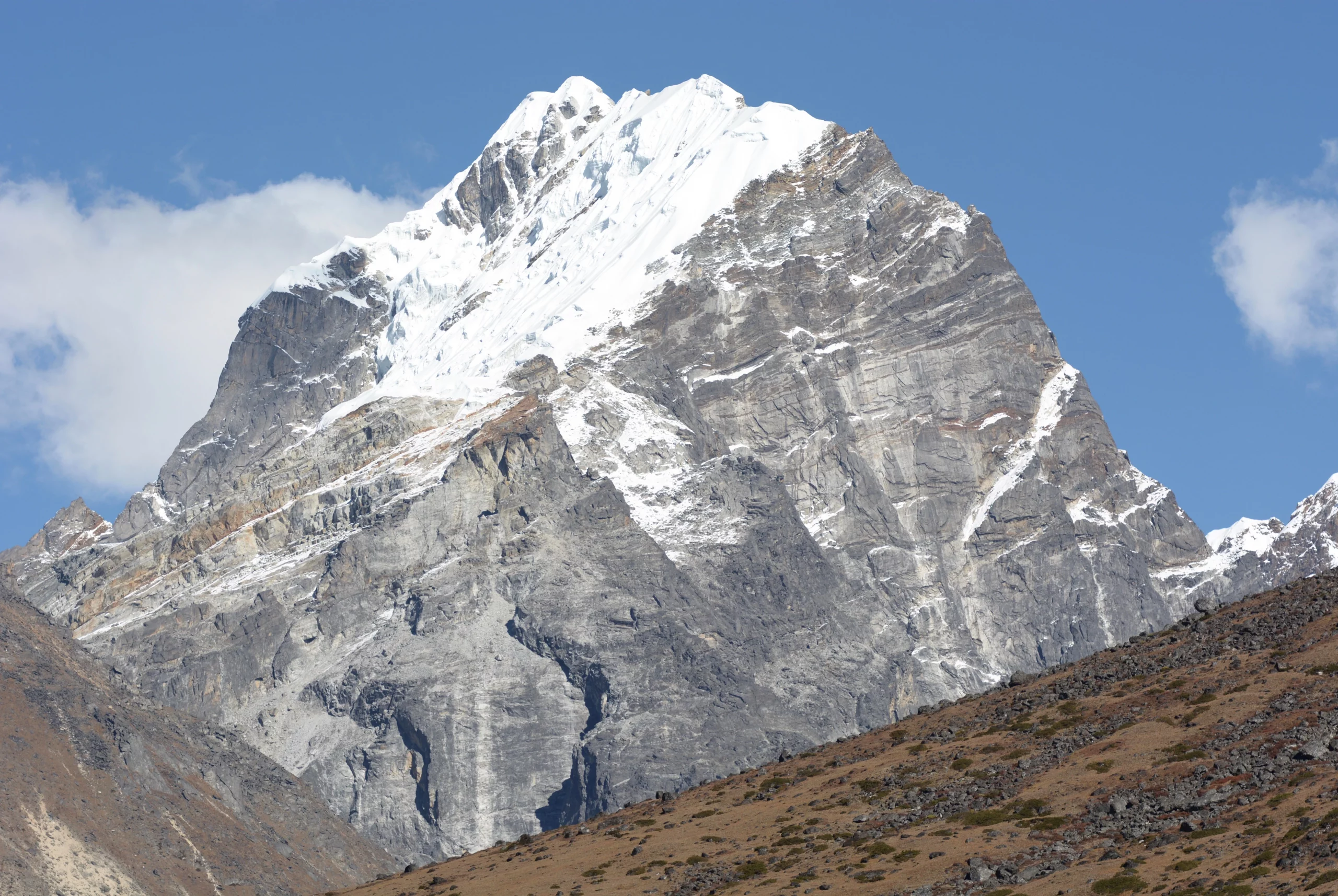 The Lobuche peak is part of the Khumbu Glacier giants, which are located in Lobuche settlements (approximately). From its location at the tip of the Everest massif, it is one of Nepal's most beautiful climbing peaks. This journey takes us to the east side of the mountain. Sitting right next to where the Everest Base Camp (EBC) is located, the Lobuche East is a popular destination for travelers.
This famous climbing peak is best explored between September-November and March-May. During these months, you can admire the monasteries and the majestic views of the Everest region. The delights of the good seasons are the hills that are lush in green at the base of the mountains and the snowy peaks in the Himalayas.
Overview
Our 15-day trip in the Khumbu region is considered one of the tougher ones due to more challenges than Island Peak and the fact that it requires more experience in climbing. You will experience one of the more challenging journeys in the area. This is one of the best ways to experience high-altitude mountaineering in the Everest region.
The expedition reaches Lobuche via the Khumbu valley using the regular Everest route and Lukla as our base. The Himalayan summit is a challenging excursion but one that is achievable for healthy individuals.
Lobuche

Peak

Itinerary
After you've enjoyed the thrilling and joyful experience, you can choose whether to visit other beautiful places in Nepal or head back home. No matter what you choose, we hope you have a fantastic time.
We can accommodate group tours for this trip; however, you may also opt for a private tour according to your liking. We can arrange private trips at any time of the year at any date of your choosing. Please let us know what your preferred travel dates are so that we can accommodate you.
Finally, When you are ready to start adventures in Nepal, it is time to begin thinking about what to pack. If you are ready to book but aren't sure when is the best time to trek or what to stay in, Pokhara Info has got you covered. You can figure out these queries through our site. We can also be found on Facebook, Instagram, and other social media sites. Hope you have a good time in Nepal, and thank you for visiting!