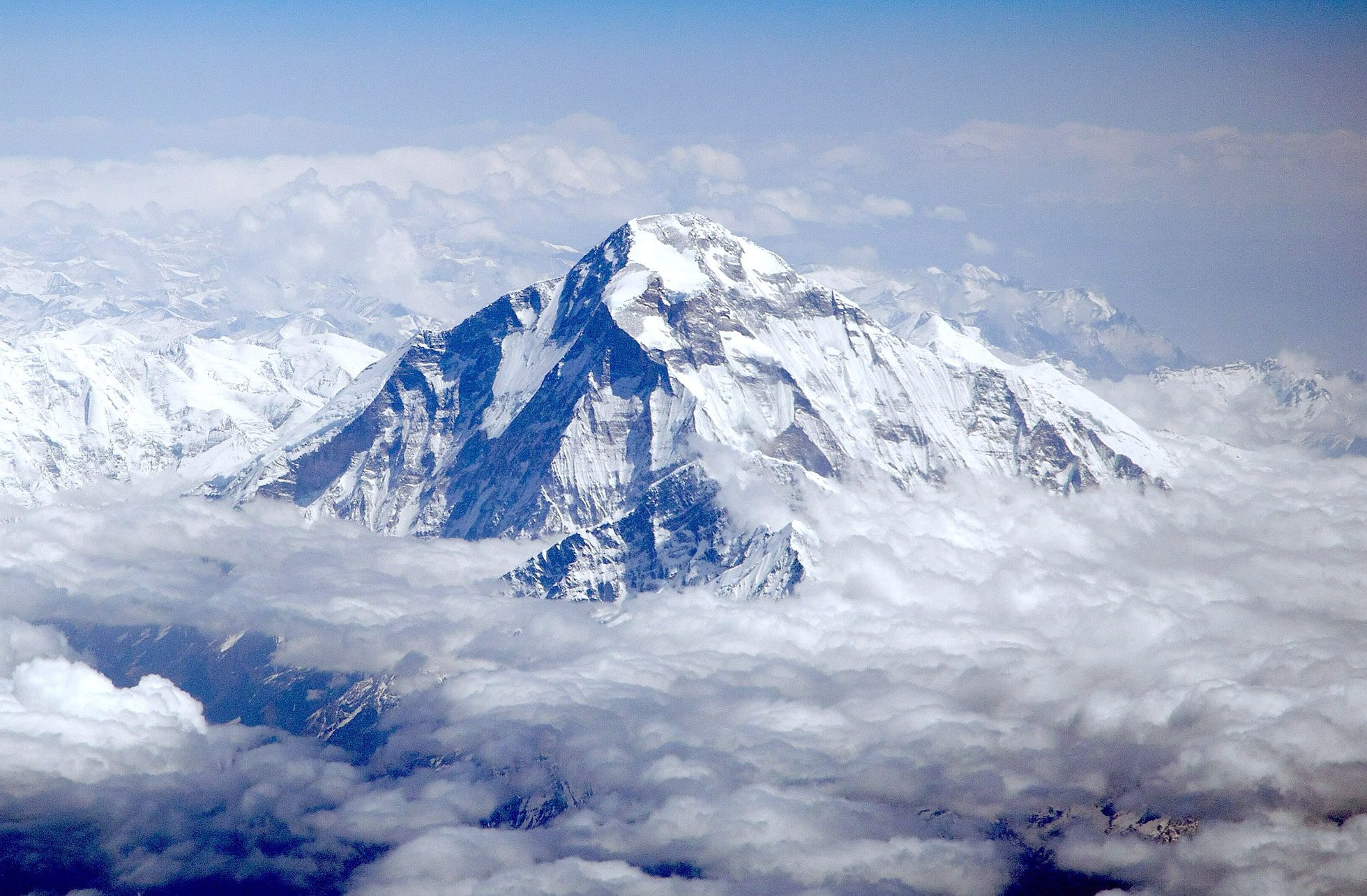 Trekking in Nepal offers innumerable adventures, but perhaps the most challenging experience is the Dhaulagiri Circuit Trek situated in the Annapurna Region, which takes the trekkers to the base of the world's seventh-highest peak, Mount Dhaulagiri.
This trekking route offers the feeling of walking through a winter wonderland that includes snow-covered slopes, ice glaciers, and lateral moraines while enjoying scenic views of the majestic Dhaulagiri massif as well as more than 100 peaks that are above 7000m.
Trekking along the Dhaulagiri Circuit passes through high alpine pastures, windswept peaks, unpopulated valleys, forests, and terraced hills. A circuit route around Dhaulagiri provides breathtaking views of the entire range and the world's deepest gorge, the Kali Gandaki.
About the Region
With an elevation of 8,167m, Dhaulagiri was once thought to be the highest mountain in the world until Kanchenjunga took that title 30 years later.
However, as everyone knows, Mount Everest subsequently took that title away! Similarly, in the late 1950s, a French team discovered the Dhaulagiri Circuit route; thus, the French Pass that leads into the Hidden Valley was branded.
During the circuit trail, you will pass through villages, terraced farming lands, rivers and gorges, glaciers, and steep moraines. You will have time to acclimate before crossing the high passes, enjoying the magnificent mountain scenery.
With its remote location and physical demands, Dhaulagiri is best suited to experienced trekkers with a sense of adventure and the necessary fitness level to enjoy the prospect of one of the most spectacular treks in Nepal. In spite of this, trekking can be much more thrilling for first-time trekkers.
Necessary Permits and Accommodations
The entire Dhaulagiri Circuit is included in this permit-free trekking area, so you don't need a trekker's permit or guide. However, you'll need a TIMS card and an ACAP permit, similar to every trekking destination around Annapurna.
Hotels and lodges are available at the start of the Trek, but there are much fewer well-equipped lodges further along. The majority of accommodations along these paths include teahouses and homestays. Furthermore, it would also be highly suggestible to bring along tents to set up tented camps throughout the Trek.
Preparing for the Dhaulagiri Base Camp Trek
During the Dhaulagiri trek, the highest point reaches 5,200 meters in altitude. This may not be much elevation for experienced trekkers, but it is still quite a change for those who have never trekked before. In addition, the Trek is lengthy and requires explorers to walk for a significant amount of time.
In this case, people with lung disease or breathing problems should avoid such activities or consider taking precautions before doing so, as such high altitudes are very difficult to adjust to. Furthermore, those at such high altitudes may suffer from altitude sickness.
Considering the cold, you may experience at Dhaulagiri due to the altitude. We recommend you bring along the following items with you to your Trek. These are the items our group of friends brought along with us on our first trip there and also helped a lot.
Warm clothes, including jackets, sweaters, and thermal wear

Water bottles and thermoses

Backpack

Portable fire stoves

Snow Glasses and flashlight

Well-fitting gloves, socks, and shoes or boots

Trekking sticks

First aid kit

Moisturizers and lip guard

Energy bars
Although these materials are necessary for this Trek, they are not mandatory. However, due to the popularity of this Trek, many hotels and homestays do offer these materials, though at a higher price.
Itinerary and the Trek itself
The Trek to the Dhaulagiri Base Camp can take from 12 to 20 days, depending on how fast you're willing to hike each day. If you are not from Nepal, you must first obtain a Nepalese visa and visit Kathmandu. From Kathmandu, you can either book a flight or travel to Pokhara by bus or private vehicle.
Pokhara is the point where you start the Trek, and it takes you along the Myagdi River on its journey past the dramatic landscape of the Kali Gandaki gorge.
Note
The itinerary mentioned above is the general plan arranged by Pokhara Info. The above itinerary is only a guideline; it might change due to the availability of lodging and campsites, fluctuating weather conditions, unforeseen political, trail, and environmental, or any other factors beyond our control. After consulting with the group, your trek leader will decide the best way to reach a final decision if this occurs.
If the itinerary is unsuitable for you, please let us know, and we will customize it. We will be able to make changes to the itinerary if clients want to do so. Finally, we will fly back from Jomsom to Pokhara before returning home. During the Trek and once you are home, make sure to cherish the memories you make along the trip.