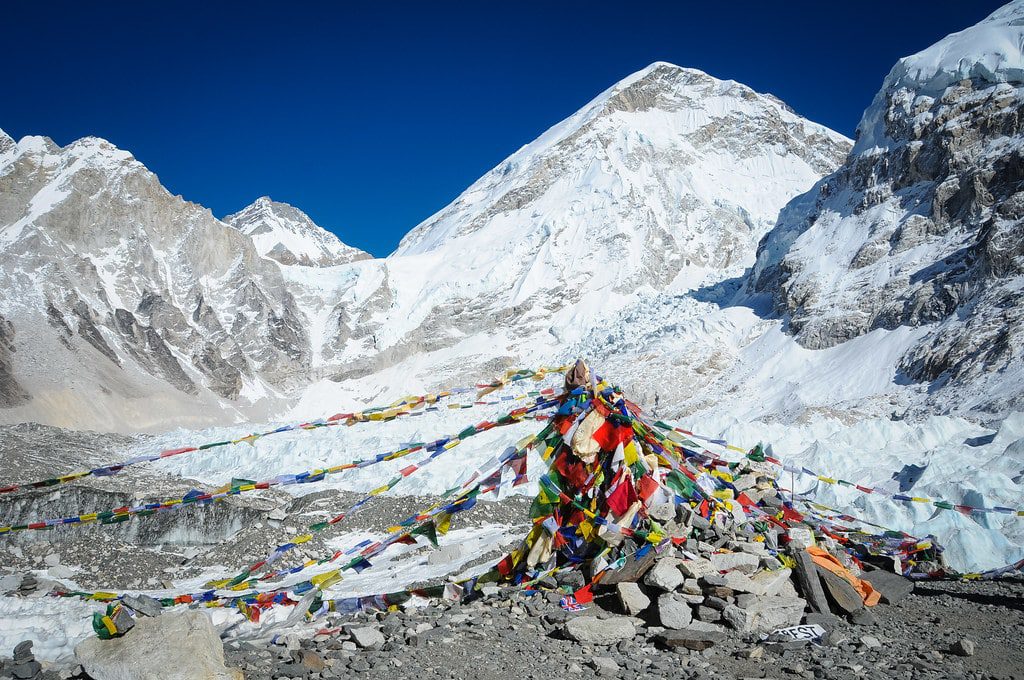 One of the best activities to partake in to enjoy Nepal's beautiful hills and mountains can be planning a trek with your friends or family. In addition, a trek to the base camp of the world's tallest peak is just as wonderful as it sounds. As far as you might be concerned, Everest is more than just a mountain; similarly, the journey to the mountain's base camp is more than just a mere trek.
Why should I Trek to the Everest Base Camp?
It's no wonder why Nepal is one of the top traveling destinations for tourists, adventurers, and nature lovers alike. The enthralling beauty of Nepal lets travelers experience heavenly experiences without having to travel to heaven itself.
Nevertheless, if you are planning to travel to Nepal in the near future or are originally from there, you may be surprised to learn about all the places you can travel to get the best out-of-doors experience.
For regular people, a wonderful trek to the Gokyo Lake or Annapurna base camp or hike the Shivapuri national park might be a good escape from week to week workdays.
However, the Everest Base Camp trek allows a traveler of any experience level to experience a challenging yet physically and spiritually fulfilling journey that's not easily available in our time. Not to mention, you'd be able to physically spectate the gorgeous hills, villages, and mountains along the way.
How do I prepare for the Everest base camp trek?
Before you embark on this journey, you need to consider that this trek starts at an elevation of 2,860 meters or 9,380 feet and ends at an elevation of 5,364 meters or 17,598 feats. This extreme elevation might cause altitude sickness or breathlessness.
Thus, people with lung problems or other similar problems should avoid or take all the necessary precautions before taking on such an adventure.
Additionally, this trek requires you to walk continuously in a cold climate for many days. Thus, be sure to bring along the following materials with you.
Warm clothes, including jackets, sweaters, and thermal wears

Well-fitting gloves, socks, and shoes or boots

Trekking sticks

Snow Glasses and flashlight

Moisturizers and lip guard

Water bottles and thermos

Portable fire stoves
Though all of these are quite necessary for the journey, as mentioned above, not all of them are a must. Everest base camp trek is quite famous among frequent travelers, so many hotels and homestays provide these materials for a higher price than the usual price. Similarly, you can opt to get your food at any place during your stay there as per your liking.
Everest Base Camp Trek Itinerary
The Everest base camp starts from Lukla and ends at Lukla. Thus, for foreigners, you need to acquire a traveling visa from the Nepal government and get to Kathmandu initially. Now, if you're in Kathmandu or any other city in Nepal, book a flight to the Lukla Airport in Lukla, Solukhumbu.
Now, after you reach Lukla, your trek starts. About a 12/14 day's journey would be enough for an average healthy person to complete the trek. And during the end of the day, stay at multiple homestays available in the areas mentioned below as per your liking.
After an exciting couple of weeks, go back to your daily life with a memory that'll last your lifetime.
About Everest Base Camp Trek
As one of the most adventurous treks in Nepal, the Everest base camp trek requires a good fitness level and activeness.

A small group of around 5 to 15 people would be preferable for the trek.

The minimum age requirement for the trek is 12 years.

This trek is of Teahouse style with simple hotels, hostels, or homestays available. 
Cost includes:
Arrival & Departure transport via private Car/Van/Bus.

Three meals per day throughout the Trek(Breakfast, Lunch & Dinner)

Accommodation in lodges and tea houses during the trek.

Nights' accommodation in Kathmandu with B/B.

Trekking Guide and a porter (Shared by two clients) with Insurance, food, and accommodations.

Sightseeing in Kathmandu or Pokhara valley with a car and tour guide

First Aid kit.

Trekking permit (Conservation fee).

TIMS card (Trekking information management system) is like a permit.

All needed government tax/vat.
Cost excludes
International Airfare.

Your travel insurance.

Sightseeing entrance fees

Nepal Visa fee (US$ 50 for 30 days and US$ 30 for 15 days; you should get a visa open your arrival)

Any kind of drinks, items of personal expenses like hot shower, battery charge, telephone, missing meal, WIFI Porters, etc.

Tips for Guide and Porters
Note
The itinerary mentioned above is the general plan arranged by Pokhara Info. The above itinerary is only a guideline; it might change due to availability of lodging and campsites, fluctuating weather conditions, unforeseen political, trail, and environmental, or any other factors beyond our control. After consulting with the group, your trek leader will decide the best way to reach a final decision if this occurs.
If the itinerary is unsuitable for you, please let us know, and we will customize it. We will be able to make changes to the itinerary if clients want to do so.
Finally, a trek to the Everest Base can be an amazing once-in-a-lifetime event for you. Due to its history, great views, and Sherpa culture, the trek certainly deserves its reputation. However, since the trek is so popular, the main trails are often quite crowded.
Even so, despite its popularity, Everest Base Camp deserves to be listed among the top treks in Nepal. If you decide to take on the journey, I wish you a pleasant trip through the forests, Sherpa villages, glacial moraines, and foothills on the way to the Everest Base Camp.