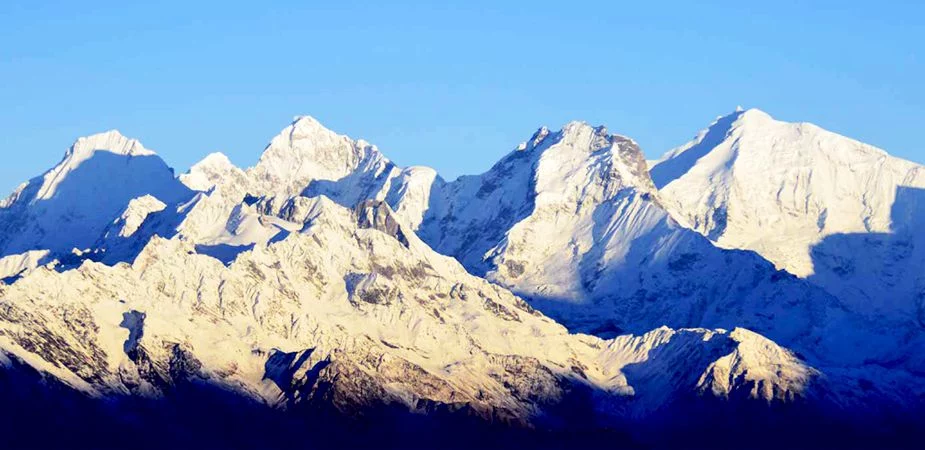 Traveling to the Ganesh Himal Base Camp means that you are experiencing a completely new part of the world. Ganesh Himal Trekking will take travelers to the foothills of the breathtaking Ganesh Himal Range, located in the north-central region of Nepal.
Despite its close proximity to Kathmandu, the Ganesh Himal mountain range is rarely visited by trekkers. This is due to the lack of teahouse lodges, so camping is required. The range of mountains is named after an elephant-headed deity popular among Hindu people called Ganesh. The mountain summits the top 7,000m, and four of the peaks on the Ganesh Himal range are over 7,000m. Ganesh Himal is an area where you can become enchanted by the magnificent view of mountains, waterfalls, Saint George, dramatic landscape paintings, towering cliffs, and incredible rock formations.
About the Region and Trek
The Himalayan ranges in the Ganesh Himal Base camp area offer untouched natural beauty and wildlife and unparalleled views of various peaks (Ganesh I, Ganesh II, Ganesh III, Ganesh IV), the Tibet range, Langtang, Mount Manasalu, and Annapurna. 
As part Ganesh Himal trek, we will start in Balche and end in Dhading Besi after traversing through alpine meadows and arriving at huge glaciers under snow-capped mountains.
Located between two of Nepal's most popular trekking destinations, Langtang to the east and Manaslu to the West, this is one of the least explored areas in the Himalayas, as mentioned earlier. However, the splendid hidden valley trek offers the opportunity to experience a wide range of cultures and natural scenes.
The region offers spectacular scenery, and crisscrossed village paths connect deep canyons. The Trek traverses these lands from West to East, with the Sing La pass's highest point offering spectacular views of the entire Nepalese Himalayas.
Necessary Permits and Accommodations
It is necessary to have a trekking permit to enter Nepal's Annapurna and Manaslu regions on the Ganesh Himal Trek. As the trail passes through both these regions, it is necessary to acquire a permit.
At the beginning of the Trek, the accommodation options consist of well-run hotels and lodges. However, as the Trek progresses, well-equipped hotels become more scarce. Thus, these paths mainly consist of small tea houses and homestays. While tents are not necessary, bringing them along would be highly advisable, so tent camps can be set up on the Trek.
Preparing For the Ganesh Himal Trek
On the Ganesh Himal trek, the highest point is at an altitude of more than 3,800 meters. Additionally, the Trek requires explorers to walk for several days. Due to the difficulty of adapting to such high altitudes, people with breathing problems or similar lung diseases should avoid these activities or take precautions before participating, as they may experience altitude sickness when at such high altitudes.
Our friends brought the following items to our first Trek to Ganesh Himal because of the cold at high altitudes. Thus, in order to prevent cold weather during your Trek, we recommend taking the following items with you.
Warm clothes, including jackets, sweaters, and thermal wears

Water bottles and thermos

Backpack

Portable Fire stoves

Snow Glasses and flashlight

Well-fitting gloves, socks, and shoes or boots

Trekking sticks

First aid kit

Moisturizers and lip guard

Energy bars
You can, however, easily purchase these items at the starting point of the Trek if you forgot any of them, though the price will likely be higher than usual.
Itinerary and the Trek itself
Ganesh Himal Trek begins in Kathmandu, Nepal's capital city. After you arrive in Kathmandu, you can spend time exploring the UNESCO-listed heritage sites of the city. In addition, you can use this day to prepare for your upcoming journey. You will be going to Arughat from Kathmandu in order to start the Trek.
After you've enjoyed the thrilling and joyful experience, you can choose whether to visit other beautiful places in Nepal or head back home. No matter what you choose, we hope you have a fantastic time.
We can accommodate group tours for this trip as well. However, you may also opt for a private tour according to your liking. We can arrange private trips at any time of the year at any date of your choosing. Please let us know what your preferred travel dates are so that we can accommodate you.