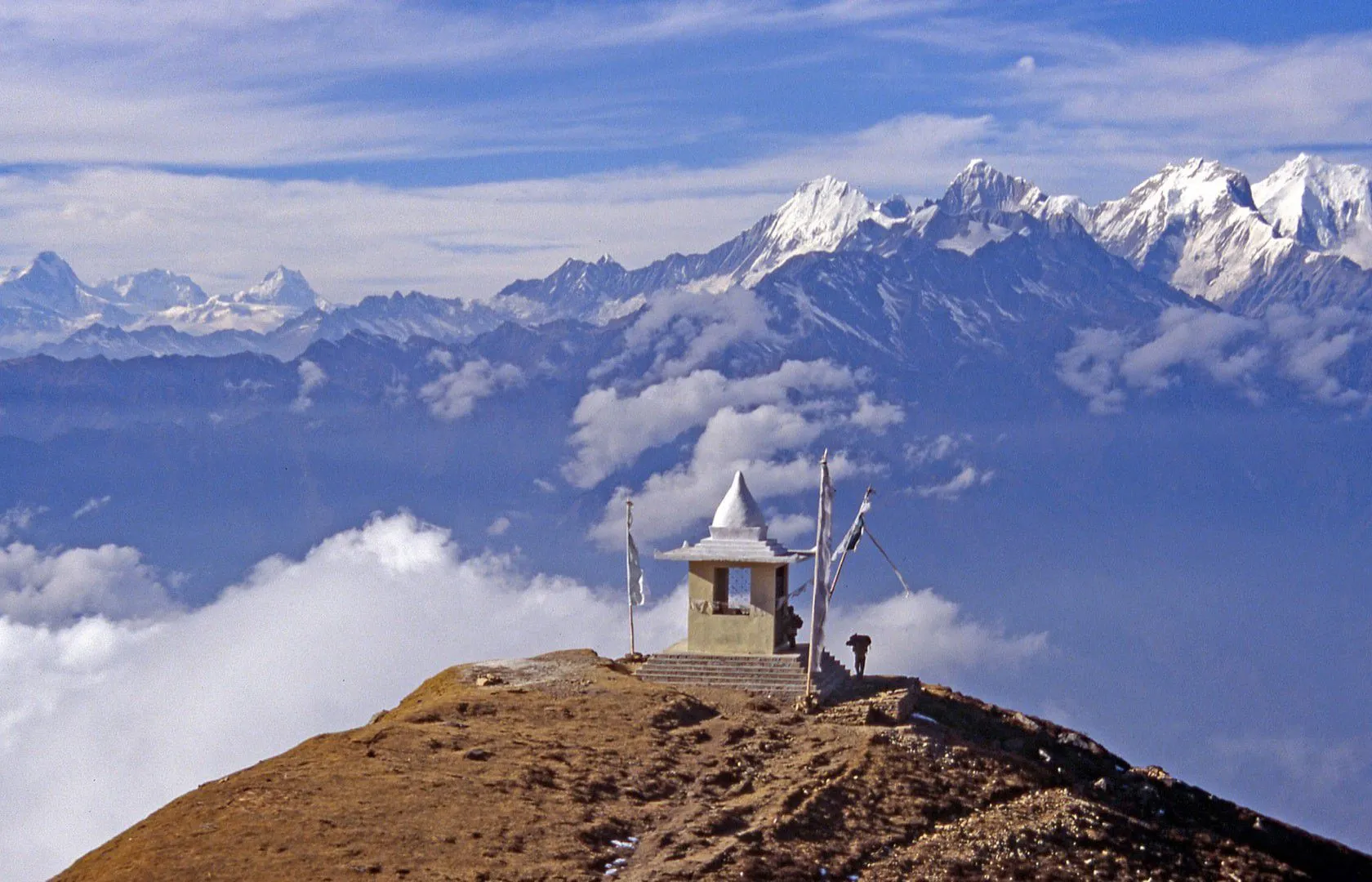 Nepal's Helambu trek is culturally and ecologically rich, home to Helmo, Sherpa, and many Tamang ethnic groups. It is a short hike from Kathmandu and is convenient for travelers interested in discovering real Tamang and Sherpa culture.
Helambu Trek is considered by many to be the best short-distance Trek in Nepal because of its remarkable natural beauty, culture, and history. Some of its most notable features are Buddhist temples, monasteries, Buddhist villages, and mountain cattle grazing on rich alpine pastures.
The Helambu Trek is an easy-moderate trek in the Langtang region of Nepal. The Helambu trek offers beautiful mountain scenery of Langtang, the Ganesh Himal, and the Rolwaling region of Nepal, beautiful valleys, and a mixture of cultures.
Helambu trek is an easy-moderate trekking route in the Langtang region. Helambu valley trek is suitable for all age groups, especially family, academic, or club groups. Spring & Autumn season is best for trekking in Helambu valley. However, we can arrange it according to the travelers' wishes and holiday schedules. A minimum of one week is required for the Helambu valley trek.
About

the

Region
Sundarijal is the starting point for the Helambu Trekking routes. You then explore Shivapuri National Park, Chisopani, Sermathang, Kutumsang, Thadepati, and Melamchi Pul Bazar, which are in the Helambu region. A number of Buddhist monasteries and rice terraces can also be found on the Trek, which passes via thick forests with great Himalayan views.
This Trek offers breathtaking views of Langtang at 7245 m, Ganesh Himal at 7405 m, Dorje Lhakpa at 6990 m, and other small mountains in the Langtang Himalayan range.
The hospitable and friendly people of Helambu are mostly Buddhists. These trips are ideal for those with short vacation times and who like to combine cultural activities. You will enjoy discovering the culturally rich villages of the Tamang, Buddhist Gompas, and the wonderful landscape of rice field villages.
In comparison with the Annapurna treks and portions of the Everest treks, the main benefit of this Trek is its less crowded nature and lack of noise. Aside from this, the Trek offers a unique cultural experience and beautiful scenery. Despite being so close to Kathmandu, the Helambu region remains relatively untouched by the modern world. 
Additionally, Helambu trekking trails pass through Shivapuri National Park, which covers an area of 159 km2. It features a lot of vegetation and contains many kinds of wildlife.
Necessary Permits and Accommodations
For oblivious trekkers, two permits are needed for Helambu Trek, the Langtang National Park Entry Permit and the Local Area Permit. In addition, the Shivapuri Nagarjuna National Park entrance fee must also be paid.
During the trekking trail, you'll find basic tea houses. The guesthouses are clean and comfortable, but they're not as luxurious as those in Kathmandu. While WIFI is available in some places, it isn't everywhere. You can use your mobile data instead if necessary.
Preparing for the Trek
From Kathmandu to Helambu, the hikes are neither high altitude nor much rural; furthermore, they are fairly short and relaxing, with beautiful sceneries throughout the journey. So it would be great if you prepared accordingly.
The Helambu Trek Itinerary
You need to acquire a Nepalese visa for foreign explorers and get to Kathmandu. After a wonderful day exploring the beautiful Kathmandu valley, you need to get to Sundarijal to begin the Trek.
After you've enjoyed the thrilling and joyful experience, you can choose whether to visit other beautiful places in Nepal or head back home. No matter what you choose, we hope you have a fantastic time.
We can accommodate group tours for this trip; however, you may also opt for a private tour according to your liking. We can arrange private trips at any time of the year at any date of your choosing. Please let us know what your preferred travel dates are so that we can accommodate you.
Finally, after finishing the Trek, we travel by car or a local bus to return back to Kathmandu after lunch, about a 2-3 hour drive. We will spend the night after the Trek at a hotel in Kathmandu and cherish the beautiful locations and memories we made along the Trek.