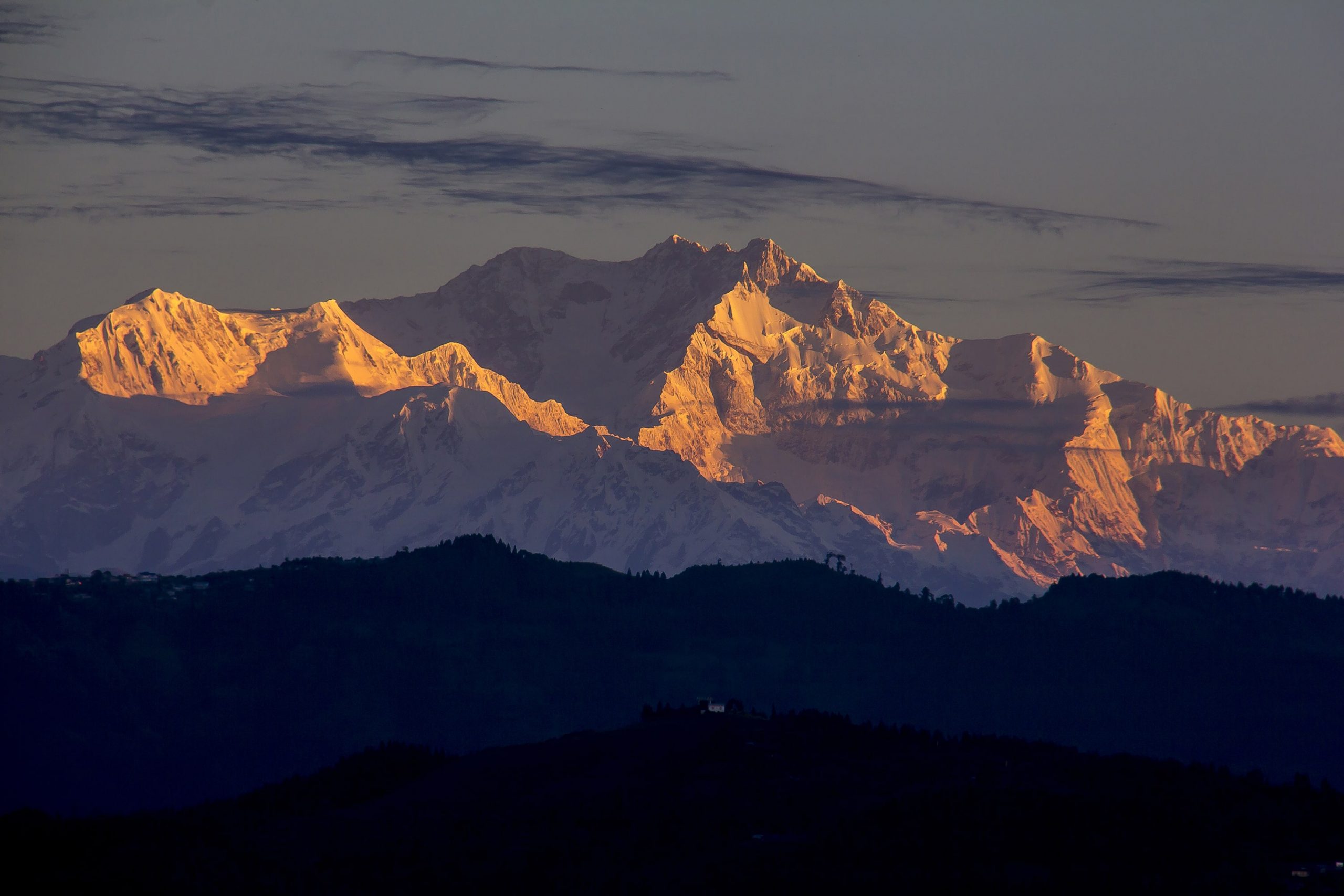 Heaven remains a dream for many, but Nepal, a nation known for its beauty, is not far from being a very close second. Wandering through luscious green forests and trekking through beautiful rivers and gorgeous mountain circuits of Nepal can be a godsend for many adventurers and hikers alike. In addition, if you're seeking out excellent treks in Nepal that you'll look back on with pride at any stage of your life, then I've got the place for you. As one of my personal favorites, I could not endorse more highly the Kanchenjunga Trek for my fellow adventurers.
About
The summit, first climbed by George Band and Joe Band in 1955, has an elevation of 8,586 meters and is the third-highest mountain in the world. And the trekking route of one of Nepal's finest Himalayas, Kanchenjunga, follows Nepal's mountainous border with India and Tibet.
Our group of close friends took on this mountain of a task with almost no information about the place and stopped along the circuit trek. However, we made a guide based on our experiences and mistakes that will help you along your trek. Hopefully, when you decide to do the trek yourself, you won't face similar problems we faced.
How do I prepare for the trek of the Kanchenjunga Circuit
The Kanchenjunga Trek includes places with aesthetic landscapes, beautiful yak pastures, and glaciers. Technically, the trip throughout the trek contains locations from an altitude of 91 meters to 5,143 meters. So, adapting to this difference might be a bit difficult for some people. 
Altitude sickness and breathlessness can result from this extreme elevation. Therefore, people with lung ailments should avoid such activities or take all precautions necessary before attempting such adventures.
Since this trek is around the third highest mountain in the world, the temperature can be a factor and a feature of the expedition. However, proper preparation in this cold climate is imperative. So, be sure to bring along the following materials with you.
Warm clothes, including jackets, sweaters, and thermal wears

Well-fitting gloves, socks, and shoes or boots

Trekking sticks

Snow Glasses and flashlight

Energy bar

Moisturizers and lip guard

Water bottles and thermos

Portable fire stoves
The materials mentioned above are all quite necessary; however, they are not all a must. Kanchenjunga Trek is quite popular among frequent travelers, so many hotels and home stays supply these materials but at a higher price than normal. Similarly, you can opt to get your food at any place during your stay there as per your liking.
The Kanchenjunga Trek
Initially, foreigners need a Nepali visa and need to arrive in Kathmandu. Once you arrive there, or even if you are already in Kathmandu, you must book a flight to Bhadrapur Airport in Jhapa.
Upon arriving in Jhapa, we drive or take a bus to Ilam. After visiting the famous tea gardens of Ilam, we rest for the night. Afterward, we drive four hours to Taplejung, where your trek will begin. There are the same steps our own group prefers during the trek.
Cost includes:
Arrival & Departure transport via private Car/Van/Bus.

Three meals per day throughout the Trekk(Breakfast, Lunch & Dinner)

Accommodation in lodges and tea houses during the trek.

Nights'Nights' accommodation in Kathmandu with B/B.

Trekking Guide and a porter (Shared by two clients) with Insurance, food, and accommodations.

Sightseeing in Kathmandu or Pokhara valley with a car and tour guide

First Aid kit.

Trekking permit (Conservation fee).

TIMS card (Trekking information management system) is like a permit.

All needed government tax/vat.
Cost excludes
International Airfare.

Your travel insurance.

Sightseeing entrance fees

Nepal Visa fee (US$ 50 for 30 days and US$ 30 for 15 days; you should get a visa open your arrival)

Any kind of drinks, items of personal expenses like hot shower, battery charge, telephone, missing meal, WIFI Porters, etc.

Tips for Guide and Porters
Note
The itinerary mentioned above is the general plan arranged by Pokhara Info. The above itinerary is only a guideline; it might change due to availability of lodging and campsites, fluctuating weather conditions, unforeseen political, trail, and environmental, or any other factors beyond our control. After consulting with the group, your trek leader will decide the best way to reach a final decision if this occurs.
If the itinerary is unsuitable for you, please let us know, and we will customize it. We will be able to make changes to the itinerary if clients want to do so.
Finally, the trek to the Kanchenjunga circuit can be an extraordinary, once-in-a-lifetime experience because of the stunning scenery and stellar views as well as the thrilling Journey, along with the warm hospitality of the locals. We hope you enjoy and take in every moment that you spend there.