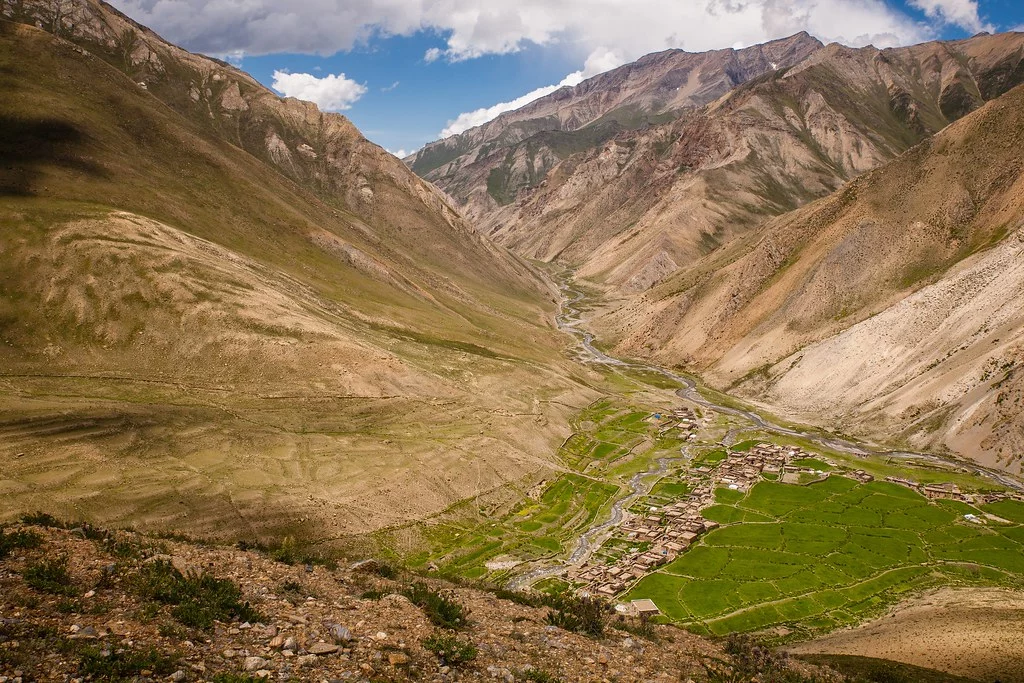 The Lower Dolpo trek is an exciting 16-day journey to enjoy the beauty and rugged landscape of one of Nepal's most remote regions. Although this region was opened for trekking in 1989, it has remained untouched and unexplored due to its remote location. Lower Dolpo is situated in Nepal's Trans Himalayas in an isolated corner of the region rich in Himalayan valleys and similar to Tibet's highlands.
In addition to excellent views, high passes, lush valleys, and quaint lakes, the Lower Dolpo Trek offers a traditional nomadic culture and lifestyle influenced by Tibetan Buddhism. Trekking in Lower Dolpo is quite strenuous as you have to deal with harsh weather conditions and rugged terrain. However, the rewarding experience of admiring the beauty of the tranquil Phoksundo Lake is the main attraction of the trek.
Overview 
We will trek for 16 days through the Lower Dolpo region, which the Himalayan Mountains surround. The colorful barren slopes of the mountains reflect the region's wild character. Throughout our journey, we pass through virgin territory that outsiders rarely explore. On the trail to Lower Dolpo, we cross three high passes, namely Baga La, Numa La, and Kangmara La.
In addition to the unique flora and fauna, the Lower Dolpo Trek offers an opportunity to meet simple, helpful, and friendly people who reside in this area. This region is inhabited by descendants of Tibetans still practicing the pre-Buddhist Bon religion. Their way of life is very simple and traditional. They speak a dialect similar to Tibetan.
Suppose you are interested in trekking to the Lower Dolpo region of Nepal. In that case, the Pokhara Info Team can provide you with a permit to Shey Phoksundo National Park and a special permit to the Lower Dolpo region. We will do our very best to make your journey enjoyable!
Lower Dolpo Trek Itinerary
Note
The itinerary mentioned above is the general plan arranged by Pokhara Info. However, the above itinerary is only a guideline; it might change due to the availability of lodging and campsites, fluctuating weather conditions, unforeseen political, trail, and environmental, or any other factors beyond our control. After consulting with the group, your trek leader will decide the best way to reach a final decision if this occurs.
If the itinerary is unsuitable for you, please let us know, and we will customize it. We will be able to make changes to the itinerary if clients want to do so.
Finally, When you are ready to start adventures in Nepal, it is time to begin thinking about what to pack. If you are ready to book but aren't sure when is the best time to trek or what to stay in, Pokhara Info has got you covered. You can figure out these queries through our site. We are also available on Facebook, Instagram, and other social media sites. I hope you have a good time in Nepal and thank you for visiting!