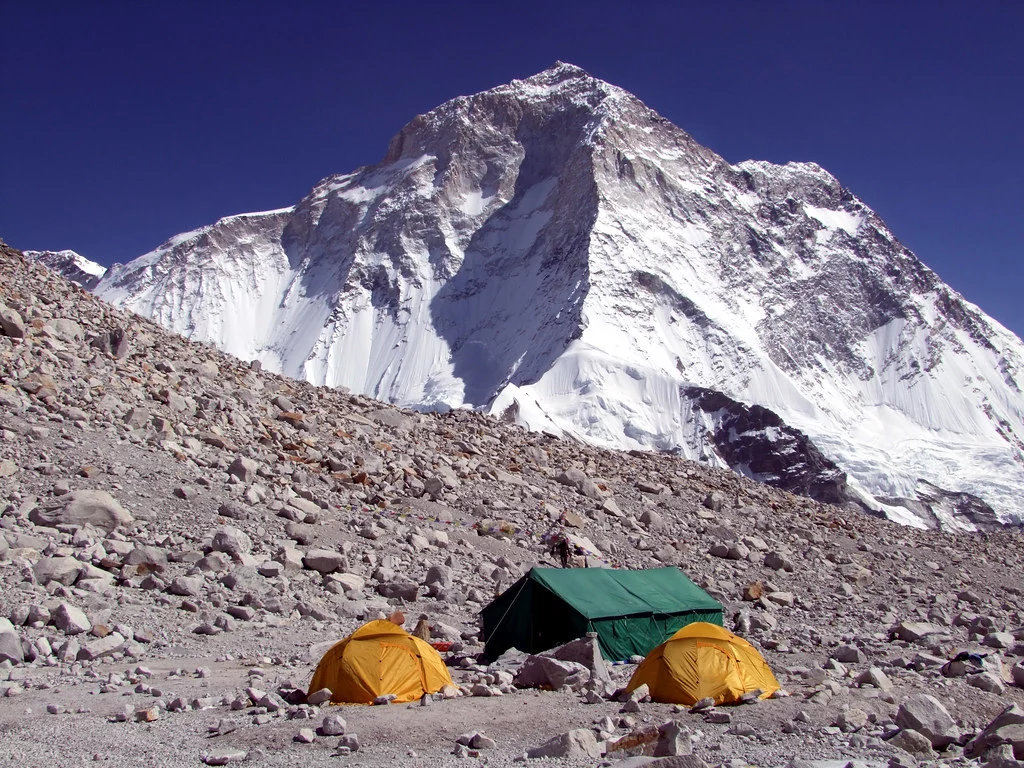 Adventure seekers and hikers may find Nepal to be a treasure trove of lush green forests, beautiful rivers, and breathtaking mountain circuits. This beautiful nation of hills and mountains makes for an excellent paradise for travelers, adventurers, and explorers looking for great trekking or sightseeing experiences.
In addition to this, I recommend the Makalu Base Camp Trek to any adventurer looking for an engaging trek in Nepal that will make a lasting impression at any age and stage of life. It is my personal favorite, and I couldn't recommend it more highly to my fellow adventurers. 
About Makalu
Nepal's most challenging and thrilling Trek, the Makalu Base Camp trek, is located on an off-beaten path not as popular as others in Nepal, meaning it's relatively quieter and less crowded than other trekking routes.
Makalu Base Camp Trek is a good trek for adventure seekers who wish to encounter the Himalayan culture, hospitality, and lifestyle of the people living at high altitudes and exploring isolated Nepal areas. If you dare, get ready for one of the best trekking experiences of your lifetime at Makalu Base Camp.
Getting Ready for the Trek
Most of the path along the Makalu Base Camp Trek lies at a high altitude, from about 500 meters of elevation to a maximum of 4,870 meters. So, adapting to this difference might be a bit difficult for some people. In addition, altitude sickness and breathlessness can result from this extreme elevation. Therefore, people with lung ailments should avoid such activities or take all precautions necessary before attempting such adventures.
Since this Trek is one of the highest mountains in the world, the temperature can be a factor and a feature of the expedition. However, proper preparation in this cold climate is imperative. So, be sure to bring along the following materials with you.
Warm clothes, including jackets, sweaters, and thermal wears

Well-fitting gloves, socks, and shoes or boots

Trekking sticks

Snow Glasses and flashlight

Energy bar

Moisturizers and lip guard

Water bottles and thermos

Portable fire stoves
While some of the things and appliances mentioned above might not be essential. But, they would certainly make the Trek much more comfortable. In the event you forget any of them, you can find them in the various trek shops, but the cost might be a little higher than usual.
Starting the Makalu  Base Camp Trek
If you are a foreigner, you must acquire a Nepali visa and arrive in Kathmandu initially. Once you arrive in Kathmandu, you need to book a flight to Tumlingtar. From there, a 4-hour long drive to Chichila would take you to your starting point of the Trek.
After you've enjoyed the thrilling and joyful cycling experience, you can choose whether to visit other beautiful places in Nepal or head back home. No matter what you choose, we hope you have a fantastic time.
We can accommodate group tours for this trip; however, you may also opt for a private tour according to your liking. We can arrange private trips at any time of the year at any date of your choosing. Please let us know what your preferred travel dates are so that we can accommodate you.
Finally, after the completion of the Trek, take a rest as you cherish the beautiful moments you encountered during the Trek while on your trip back home. It is certainly deserving of its reputation for its rich historical legacy, amazing views, and the hospitality of the locals that can make a trek to the Makalu Base Camp an unforgettable experience.