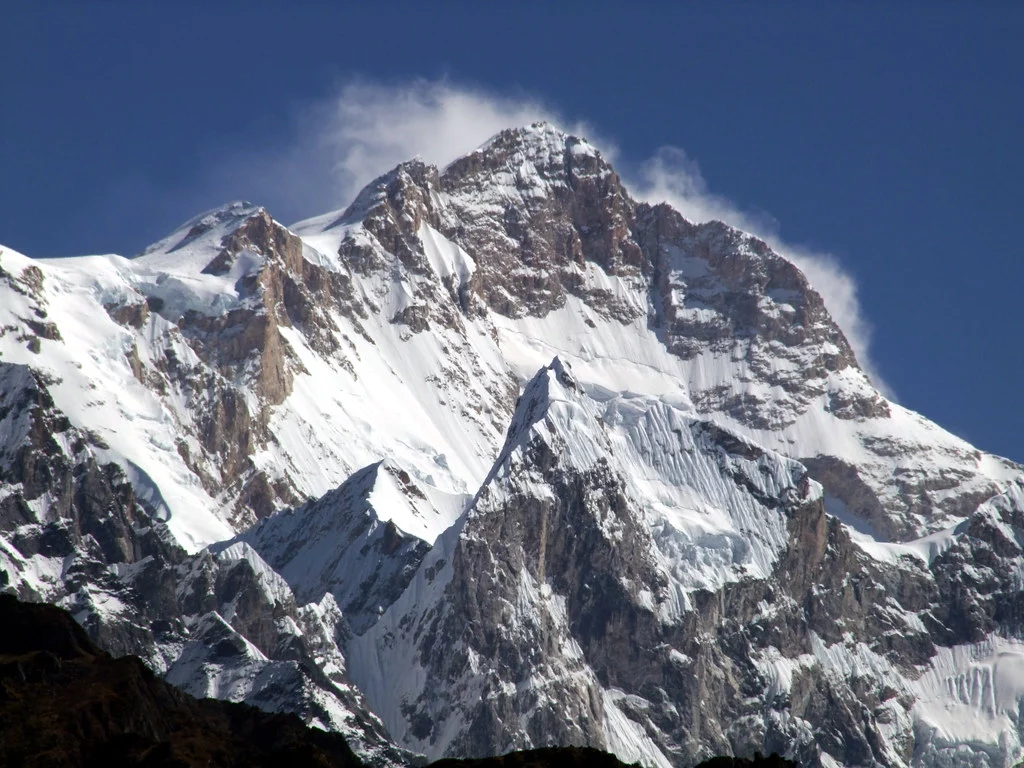 Have you ever wanted to experience one of the best trekking experiences? If so, we may have the place you'd enjoy that you haven't been to before, even if you indulge in various trekking or hiking activities. In contrast to the beauty of the Everest Base Camp and Annapurna Circuit Trek, which are quite popular among frequent travelers, the Manaslu Mountain Circuit trek provides travelers with a unique and thrilling experience you'll surely cherish.
Having witnessed countless national parks, hiking circuits, and trekking treks, we find the Manaslu trek quite unique and underrated relative to other treks. There are a lot of thrilling activities to partake in during this Trek, even though this may not be a prominent location as many others.
About Manaslu Mountain Trek
Nature, rivers, and flora in the Manaslu region are breathtaking. In addition, friendly people and the region's rich culture, which combines both Nepalese and Tibetan ethnicities, will make your visit to the region quite memorable.
Larky La Pass (5167 m), the highest point on the Trek, offers breathtaking views of some of the world's highest peaks – Himlung, Manaslu, and Annapurna II. If you are lucky, the Trek is also abundant with wildlife, including Agali, Pika, Tahr, Himalayan Marmots, and even Snow Leopards. As a result of its remote location and physical challenge, the Manaslu circuit trek is both culturally enriching and scenically rewarding.
Preparing For the Manaslu Mountain Trek
The eighth highest mountain peak in the world, Mount Manaslu, lies at an elevation of 8,163 meters or 25,781 feet. As mentioned earlier, the altitude of the highest point of the Manaslu trek, Larky La Pass, is 5,167 meters. So, preparing for the weather conditions and physical difficulties is a must. 
Adapting to this altitude can be a bit difficult for some people. In addition, some might experience altitude sickness and breathlessness from such extreme elevation. Therefore, people with lung ailments should avoid such activities or take all precautions necessary before embarking on such adventures. At the same time, the weather and temperature can also be a big factor to look into. 
During the trekking experience in the Manaslu Circuit, you need to bring along the following things and equipment. We suggest you do the same for a better experience.
Warm clothes, including jackets, sweaters, and thermal wears

Well-fitting gloves, socks, and shoes or boots

Trekking sticks

Snow Glasses and flashlight

Energy bars

Moisturizers and lip guard

Water bottles and thermos

Portable fire stoves
Even though some of the items and appliances outlined above might not be necessary for the Trek, they would certainly improve your comfort and the trekking experience as a whole. Additionally, if you forgot any of them, you can easily locate them in trek shops, though the price would likely be higher than normal.
Permits necessary
Manaslu Trekking is a well-regulated trekking region. You will have to get a special permit from a local agency. You are also required to have MCAP and ACAP permits. Furthermore, a minimum of two trekkers are required to do the Trek.
Accommodations and facilities
Small tea houses are set up throughout Manaslu, and you will have to stay in most of the night. The services and facilities available in such places are very basic; however, the hospitality of the people is not. Furthermore, giving up high-speed internet and some unnecessary facilities should not be a problem for enthusiastic travelers such as you.
Starting the Trek and Itinerary
Completing the whole Manaslu Circuit Trek might take up to 10 days to 2 weeks, depending upon your pace during the Trek. Initially, you need to acquire a Nepali visa if you're not from Nepal and get to Kathmandu. Then, from Kathmandu or any other place in Nepal, you need to drive to Soti Khola at an altitude of 700 meters. From there, our Trek begins.
Cost includes:
Arrival & Departure transport via private Car/Van/Bus.

Three meals per day throughout the Trip(Breakfast, Lunch & Dinner)

Accommodation during the trek.

Nights' accommodation in Kathmandu with B/B.

Guide and a porter with Insurance, food, and accommodations.

Sightseeing in Kathmandu or Pokhara valley with a car and tour guide

First Aid kit.

Trekking permit (Conservation fee).

TIMS card (Trekking information management system) is like a permit.

All needed government tax/vat.
Cost excludes:
International Airfare.

Your travel insurance.

Sightseeing entrance fees

Nepal Visa fee (US$ 50 for 30 days and US$ 30 for 15 days; you should get a visa open your arrival)

Any kind of drinks, items of personal expenses like hot shower, battery charge, telephone, missing meal, WIFI Porters, etc.

Tips for Guide and Porters
After you've enjoyed the thrilling and joyful cycling experience, you can choose whether to visit other beautiful places in Nepal or head back home. No matter what you choose, we hope you have a fantastic time.
We can accommodate group tours for this trip; however, you may also opt for a private tour according to your liking. We can arrange private trips at any time of the year at any date of your choosing. Please let us know what your preferred travel dates are so that we can accommodate you.
Finally, after the completion of the Trek, take a rest as you cherish the beautiful moments you encountered during the Trek while on your trip back home. It is certainly deserving of its reputation for its rich historical legacy, amazing views, and the hospitality of the locals that can make a trek to the Manaslu Base Camp an unforgettable experience.