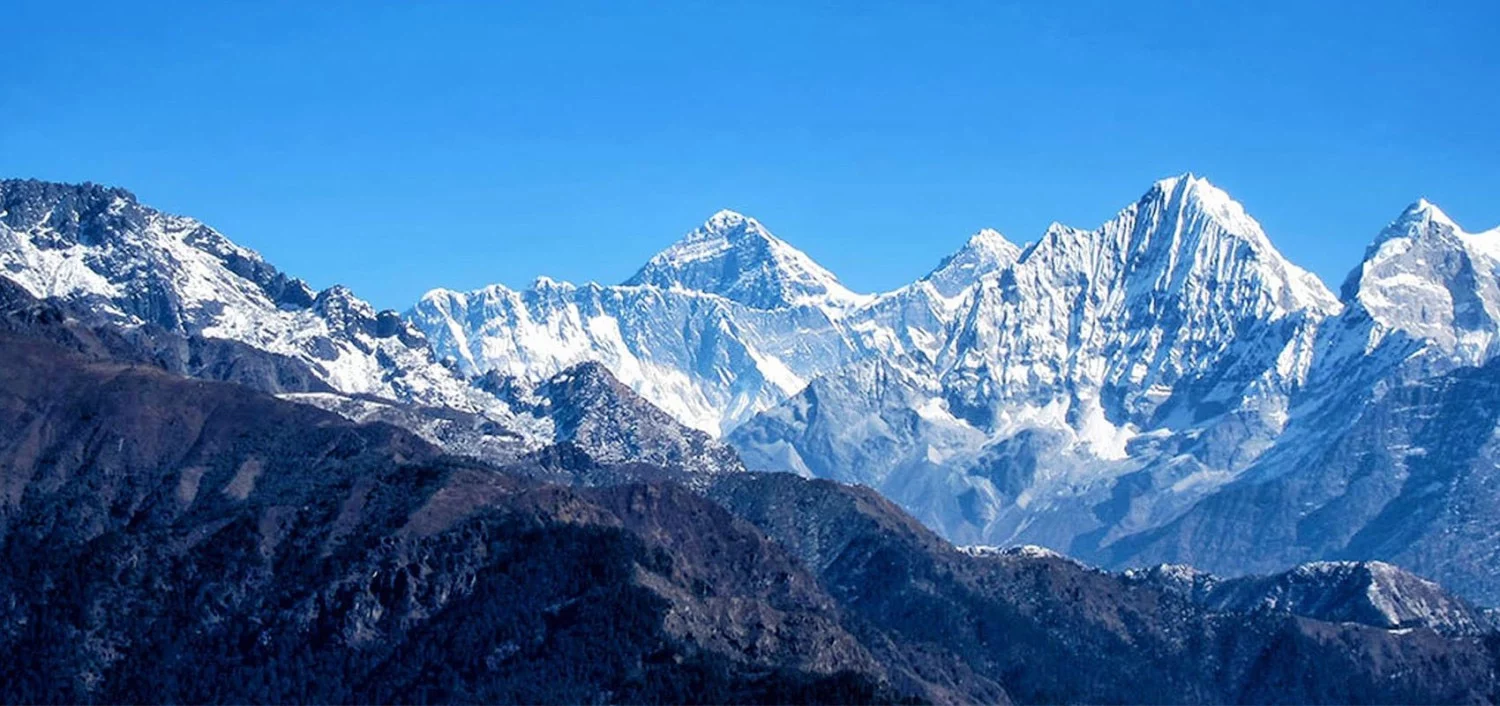 The Pikey Peak Trek is a newly discovered trek in the Everest area, where you will find Sherpa settlements in beautiful settings. There is no better way to get panoramic views of Mount Everest or the neighboring peaks of the region than with the Pikey peak trek, also known as Dal Bhat Trek. Pikey Peak is one of the lesser-known trek routes in the Everest region. However, this location has gained popularity in recent years.
According to Sir Edmund Hillary, the view of the lower Everest region from Pikey Peak is arguably the best in all of Nepal. So, if he rates this area highly, you can trust that you'll have an exceptional experience during the Trek. Furthermore, this Trek is ideal for anyone who wants to discover the spectacular view of Mount Everest, as well as some of the most spectacular views of the Himalayan ranges, such as Dhaulagiri and Kanchanjunga. In addition, due to its distance from the large peaks, this short Trek has a much broader view of the Himalayan range from the trail.
About the Region
The trekking region of the Pikey Peak offers a sunrise or sunset over the giant peaks of the Himalayas that will become a lifetime memory for you. You can also explore unique geography and the life that is thriving within the area. In addition to offering an off-beat, solitary trekking experience, the Sherpa culture and hospitality of the people throughout the trekking trail are very charming.
You will get to experience the local culture while staying a night at a Sherpa home when you trek to Pikey Peak. This Trek takes you to the heart of the Sherpa homeland, which is the Lower Everest region at Solukhumbu. 
Necessary Permits and Accommodations
In order to trek near the Everest region, which includes Pikey Peak, the trekker would require an Everest National Park Permit along with the Trekking Information Management System (TIMS) card.
At the beginning of the trail, there are well-managed hotels. However, hotels with well-appointed facilities are hard to find as the trail progresses. Thus, homestays and small teahouses are the main accommodation options.
Preparing For the Pikey Peak Trek
In the Pikey Peak Trek, the highest point is at an altitude of 4,065 meters, which is not much elevation gain for an experienced hiker, but it represents a significant change for a newbie. Overall, the Trek requires many long days of walking. Therefore, people with lung diseases or breathing difficulties should stay away from these activities or take precautions before engaging in them since high altitudes have difficulty adjusting to them. Moreover, people with high altitudes may experience altitude sickness.
Itinerary For the Trek
The Trek to the Pikey Peak can last from five days to ten days depending upon you and your trekking group's hiking pace. For Foreign explorers, you need to manage a Nepali Visa in order to get to Nepal. Then, fly to Kathmandu. After exploring the beautiful Kathmandu Valley for a day or two, we head towards the Paplu Junbesi in order to begin the Trek to Pikey Peak.
Cost includes:
Arrival & Departure transport via private Car/Van/Bus.

Three meals per day throughout the Trip(Breakfast, Lunch & Dinner)

Accommodation during the trek.

Nights' accommodation in Kathmandu with B/B.

Guide and a porter with Insurance, food, and accommodations.

Sightseeing in Kathmandu or Pokhara valley with a car and tour guide

First Aid kit.

Trekking permit (Conservation fee).

TIMS card (Trekking information management system) is like a permit.

All needed government tax/vat.
Cost excludes:
International Airfare.

Your travel insurance.

Sightseeing entrance fees

Nepal Visa fee (US$ 50 for 30 days and US$ 30 for 15 days; you should get a visa open your arrival)

Any kind of drinks, items of personal expenses like hot shower, battery charge, telephone, missing meal, WIFI Porters, etc.

Tips for Guide and Porters
After you've enjoyed the thrilling and joyful experience, you can choose whether to visit other beautiful places in Nepal or head back home. No matter what you choose, we hope you have a fantastic time.
We can accommodate group tours for this trip; however, you may also opt for a private tour according to your liking. We can arrange private trips at any time of the year at any date of your choosing. Please let us know what your preferred travel dates are so that we can accommodate you.