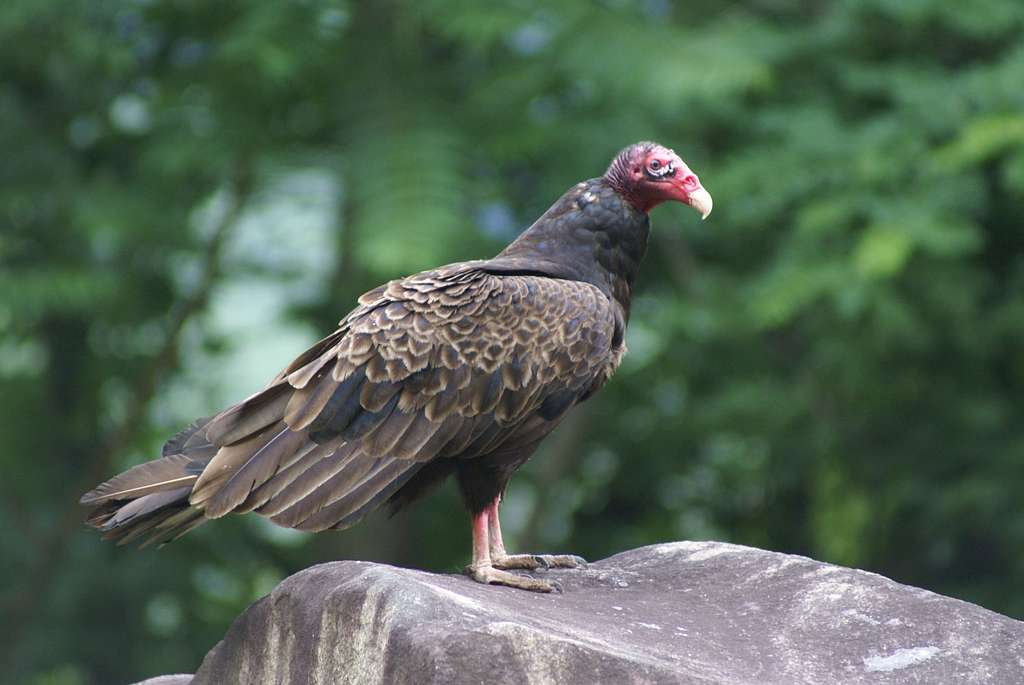 Vultures are majestic creatures that contribute largely to the natural ecosystem. Despite the lack of attention they usually get from the general public, they're as beautiful as they're mesmerizing in the wild. The vulture restaurant is something most people don't know about.
Vultures in South Asia
Approximately two decades ago, vultures were common natural scavengers on the continent of Asia, but now they're in grave danger of disappearing. A vulture's diet consists of dead flesh and carrion, but growing urbanization and lack of natural habitats result in a lack of dead remains for these birds in nature. This, in turn, has caused a decrease in the vulture population in the Indian Subcontinent.
This decline has led to the IUCN classification of four species of vultures in Nepal as "Critically Endangered" because they have declined in population in most of South Asia since the 1990s. These four species are the Red-headed Vulture, Slender-billed Vulture, Long-billed Vulture, and Oriental White-backed Vulture.
Along with the lack of natural sanctuary for conserving these Vultures, diclofenac, a drug used to treat livestock in Asia, is another major reason for this endangerment. The drug transfers to vultures via the dead carcasses of livestock treated with the said drug. This causes visceral gout and kidney failure in Vultures. Moreover, vultures must be protected and conserved to preserve a healthy population and the ecological balance they bring along with them.
Vulture Conservation and the Vulture Restaurant
Nepal is undertaking a unique conservation effort to save vultures that have been nearly eradicated in most of South Asia over the past few decades. Multiple vulture restaurants throughout Nepal have been established to contribute to their conservation.
As an oblivious reader, you might imagine these restaurants as a place where you can go to have lunch or dinner and view packs of vultures in the surrounding area. That was what I thought when I first heard about Vulture restaurant. In addition, some might even think that these places serve vulture meat, which would be horrible, but they do not.
In reality, it is actually a restaurant for endangered vultures, similar to a conservation sanctuary. It provides them with safe food so that they will not starve to death or die due to drug poisoning. These restaurants consist of a big area that's like a jungle. Vulture Restaurants are a unique concept among conservation communities; they are managed by the community and are called Jatayu Restaurants.  Furthermore, there has been increased tourism tied to the Popularity of these restaurants Restaurants both locally and internationally.
To get more familiar with the tasks performed by Vulture restaurant, here are some of them:
It includes an open area for Vultures to roam free.
They provide food for Vultures that provide enough energy with no trace of diclofenac.
They inspire tourists to contribute and get involved in Vulture conservation.
People can get a view of these endangered birds in their natural habitat.
These restaurants attract migrating vultures that pass through Nepal from other countries.
The conservation effort is not only related to biodiversity preservation, but it also helps sustain livelihoods by attracting local and international tourists. They also help promote ecotourism through their establishments.
Various Vulture Restaurants in Nepal
In Nepal, a Vulture restaurant was initially established in 2006 to feed the hungry vultures near Kwasoti, Nawalparasi. It lies in a buffer zone of Chitwan National Park. It is the first community-run restaurant worldwide that feeds vultures on dead carcasses of cows, buffalos, and other livestock.
Since 2006, many other vulture restaurants have been established in other parts of Nepal. Unfortunately, most people do not know about these restaurants. However, the establishment of these sanctuaries has helped in increasing their Popularity. Furthermore, more restaurants have been opened following the establishment of the first one in 2006.
The six Vulture Restaurants situated in Nepal are as follows:
Restaurant in Kawasoti, Nawalparasi:
As mentioned earlier, the vulture restaurant situated in Kawasaki is the world's first-ever community-managed center. They introduced this amazing way of conserving wild Vultures. The region around this restaurant and the greater Chitwan National Park area has been recognized by Birdlife International (IBA) as an Important and necessary Bird and Biodiversity Area.
Vulture Restaurant in Lalmatiya, Dang:
The restaurant in Dang is located very close to the Bhalubang town along the East-West Highway. Technically, it is situated in the Kalika Community Forest in Lalmatiya. And the forest adds to the wild environment that the vultures prefer.
Restaurant in Khutiya, Kailali:
About 8 km far from the city of Attariya in Kailali, this Vulture restaurant is located near the bank of the Khutiya River. Additionally, this conservational restaurant is located at the heart of Samaiji Community Forest.
Vulture Restaurant in Gaidatal, Rupandehi:
In Rupandehi, the restaurant is situated near Gaidahwa Lake. The whole area lies within the Lumbini Farmland Important Bird and Biodiversity inside the Gaidatal Community Forest in the Bishnupura VDC. Furthermore, the restaurant lies just 15 km away from the birthplace of Lord Buddha, Lumbini.
Vulture Restaurant in Bijauri, Dang:
Dang consists of two  Restaurants. However, the second one is stated at about 7km away from Tulsipur in Dang. It is in the Syalapani in Bhulke Community Forest in the district of Dang.
Vulture Restaurant in Ghachowk, Kaski:
Unlike other restaurants, the one in Kaski has been gaining much more Popularity. Pokhara is one of the top tourist attraction locations in Nepal. Due to the Popularity of Pokhara and the nearby villages, the Restaurant in Ghachowk in Kaski is and can be a great way of spreading the news about these restaurants. In turn, the vultures get to scavenge on dead livestock, and tourists can enjoy the view of the Vulture pack in the wild.
What to expect
Getting to experience the sight of wild vultures in action might surely pique your interest. Don't delay the trip if you wish to visit a vulture restaurant. If you decide to visit the place, you'll experience the following things.
Entry:
Tourists and visitors have set a price for entry into the restaurants. It can cost around $5 to get into the restaurant and observe the vultures per person.
Information Centers:
Not all birds or vulture lovers who wish to visit the restaurant know everything about these birds. If so, the information center situated in these locations provides a good itinerary on different types of Vultures available near the area. Similarly, the notice boards can help guide you navigate the restaurant and its etiquette.  Furthermore, you can also learn more via the guides and caretakers of the restaurants.
Observing The Vultures:
These restaurants allow them to fly freely and are divided into multiple sections to feed them. The bird enclosures have sections where few birds are confined until they get used to the surroundings. In addition, there are viewing areas where spectators and tourists can observe the vultures roaming freely and feasting in the wild from afar or using binoculars.
Feeding the Vultures:
Feeding the vultures in the restaurant is not similar to feeding a dog or a cat, where you give them a piece of meat. Instead, the caretakers purchase dead cattle from farmers from the nearby area for $5 to $10 or sometimes more. To feed them, you can purchase a dead animal and arrange for it to be fed to the vultures. This is possible with the assistance of a worker from the restaurant.
The establishment of Vulture restaurant does not solely focus on biodiversity conservation. They've also contributed greatly to the livelihoods of people related to this area, directly or indirectly.
Finally, if you are a travel or adventure enthusiast or bird lover in Nepal, you owe it to yourself to visit the vulture restaurants and enjoy the sight. And, if you decide to do so, we hope you have a great experience.