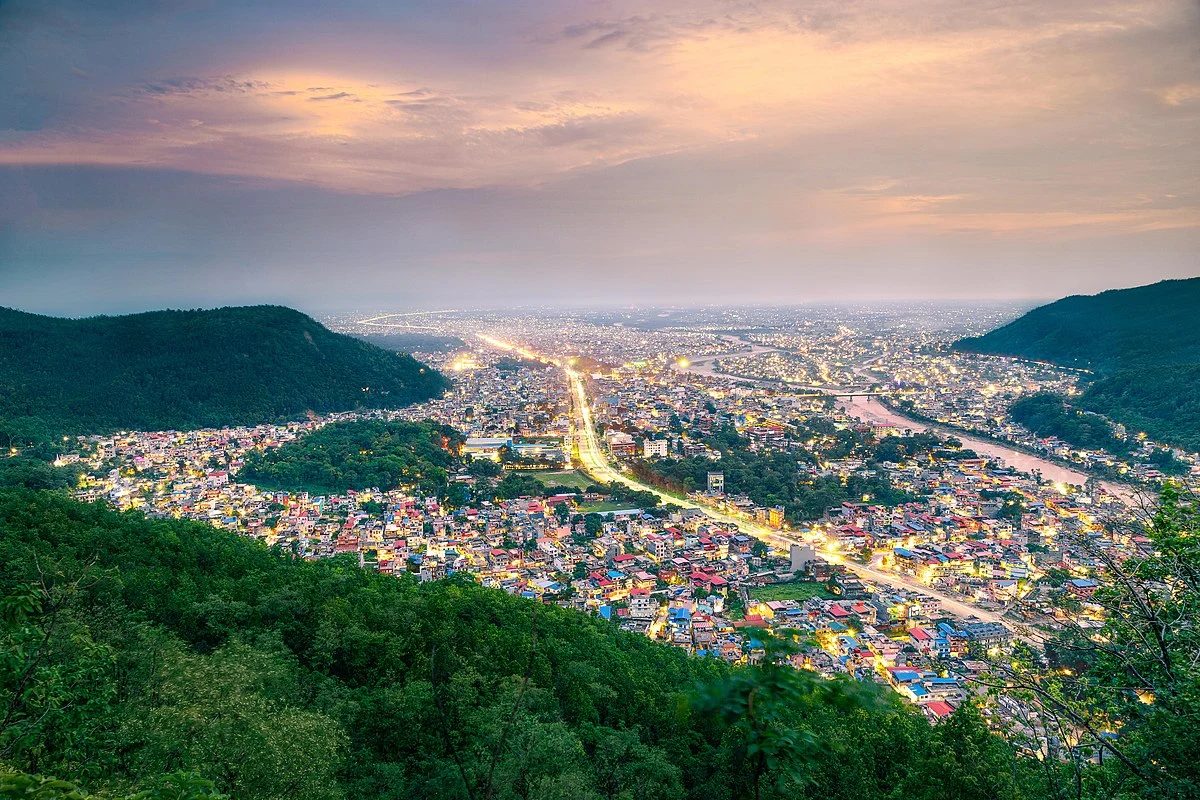 Nepal is a country with a rich cultural heritage and a long history. When you visit Nepal, you are likely to see many of the country's famous temples. As a foreigner, there are a lot of options to learn about Hinduism and temples in Nepal and places like Pokhara, Ilam, Chitwan, or Butwal. You could also engage in thrilling trekking adventures or tours while visiting these temples. Nonetheless, you may need a more comprehensive description of the best temples in Nepal to assist you in your trek. 
Located in the Western Development Region, Lumbini Zone, Rupandehi District, Butwal is a sub-metropolitan city in Nepal, an urban center for an agglomeration that is rapidly growing. It is the administrative capital of the Lumbini Zone. The growth and development of Butwal make the city a wonderful destination for foreign explorers. Located on the Tilottama River, 161 kilometers south of Pokhara and 265 kilometers west of Kathmandu, the city is nestled in the valley of the Tinau River. The city is named after Batauli Bazaar, one of the oldest neighborhoods in the town on the west bank of the Tinau River.
The town of Butwal is located at the crossroads of two major highways running through Nepal, the Mahendra Highway and the Siddhartha Highway. It is connected to Kathmandu by road and air (via the Siddhrthanagar airport). Nepal's fastest-growing cities are those that excel in the areas of education, roads, marketing, health and safety, communications, trade, and banking.  
History of Butwal
Butwal was a loose town in the Lumbini region that served as a trading post bridging the Indian plains with the hilly areas of Lumbini. As a result, Butwal represented a historical link between Nepal and India. However, Butwal became a point of contention during the 1814-16 Gurkha War. During the British East India Company's rule of Awadh and the Shah Dynasty's invasion of Terai, the British captured Awadh from its hereditary rulers.
Back then, Butwal was merely a settlement on the bank of the Tilottama River (also known as Tinau) when King Tribhuvan fled to India during the revolution against the Rana dynasty in 1950. With the completion of the Siddhartha Highway in 1968 connecting Sunauli to Pokhara via Butwal, as well as the Mahendra Highway running through all of Nepal's Terai in 1970, Butwal is one of Nepal's most urbanized areas.
While you visit Nepal, visiting this city full of culture and beautiful location is a must. Butwal has several places worth visiting. They are:
Devdaha
Devdaha, Lord Gautam Buddha's mother's home, located 13 kilometers east of Butwal, is Nepal's most historically significant and attractive sacred site. It offers a place of spectacular natural beauty with a clean environment.
Jitgadhi
Jitgadhi consists of the gorgeous Narayan temples, which were established during the Angol-Nepal war (1864 B.S.). Furthermore, Hanuman temples, Shivalayas of Hanumagngadhi, Jalabinayak Mahadev temples, Siddababa temples, Nuwakot, and others are popular butwal tourist attractions.
Manimukunda Sen Park
Manimukunda Sen Park is remarkable from both a natural and archaeological viewpoint that the winter home of the Palpali Sen clan exists. It is here that one can admire the magnificent palace and royal residence of Manimukunda Sen, an ancient Palpali king with six huge chambers, administrative functions, and picturesque grandeur of Butwal, Siddharthanagar, and other neighboring villages of Rupandehi district.
In 1991, the archaeological department of His Majesty's Government initiated a program to manage the park. However, Butwal municipality formed the Manimukunda Sen Park Conservation Council to implement the park's development program and make it a tourist attraction.
Butwal Hill Park
Historically, this area is meaningful to the Gurung people because Gurung ancestors are buried here. The hill provides views on both sides of the city and divides the city into two sections.
Aap Khola
When there is a drought, people flock to this river to swim and collect water. From here, you can even see the holy Manakamana Temple.
Murgiya Jharbaira
In this area, there are secondary schools, rice and oil mills, temples, and a great deal of natural beauty. In the town's center is a temple dedicated to Goddess Durga as well as a temple dedicated to Lord Shiva (Parmeshower Bolbam Dham), which is known to have received blessings from Lord Shiva Shankar.
Sainamaina
The Sainamaina outdoor museum has a fascinating history, archaeological site, and eco-tourism perspective. It is located in the Samgrama site, which was one of the Shakya Raj's Grama villages in Butwal. Awadh's kingdom was at the mercy of the British when Begum Hazrat Mahal of Awadh brought her warriors and porters to this area in response to the disruption caused by the British. So it became known as Saina Maina. It is an amazing site full of old ruins and antiquities, such as statues of dancing saints, ruins of a castle, and a well.
The weather in Sainamaina is moderate and warm most of the year. It can range from 20 degree celsius to 27 degree celsius during summer. The temperature can drop to an average of 12 degrees in winter.
Siddha Baba Temple
On the hills surrounding Butwal Municipality, there is a temple named Siddha Baba Temple. Devotees believe that if they bring pigeons to the temple, he will grant their wishes. Huge crowds of worshippers flock to this temple on Saturdays. Thus, there are several microbus services available on Saturday.
Global Peace Park
Global Peace Park in Butwal is a relatively new place that is also described as a symbol of peace. It attracts many international celebrities, tourists, and models due to its inherent beauty and perfection. While visiting Butwal, Global Peace Park is a must.
Banbatika Forest Resort
In addition to its attractive and gorgeous animals, Banbatika Forest Resort has lots of decorative elements as well. This is a nice place to have a picnic and celebrate many different occasions. Banbatika is a wonderful tourist destination with an assortment of wildlife, including anacondas, white mice, ostriches, deer, leopards, and rabbits, among others.
Muktidham, Nayagoan
Located on the city's outskirts, the recently built Muktidham temple at Nayagoan is reminiscent of Muktinath's Vintage Temple in Mustang.
Nearby Places of Interest in Butwal
In addition to the Industrial Region, there is the Charange district, known for its natural beauty, just a few meters from the Butwal gate (the gate through which Butwal City begins). Furthermore, some other places that will impress you while in Butwal are mentioned below.
Butwal's 

traffic chowk

, which is better known as the center of the city.

Golpark

 is a residential area located beneath the shade of the mountains.

Amar Path

 is an area where you can shop for food, clothes, furnishings, etc.

Located at the intersection of Siddartha Highway and Mahendra Highway, 

Rajmarga Chauraha

 means Rajmarga Crossroads.

Devinagar

, which is a Residential area featuring an ANFA football stadium.

Deepnagar

 is also a residential area that lies at the foot of the Siwalik range.
How do you get to Butwal?
There are around 100 buses that travel from Butwal to Kathmandu, as well as buses that travel to Pokhara, Dang, and other important cities. The most common mode of transportation is buses. Until 2003, most of the fleet was made up of old, large buses, but operators have introduced newer, smaller microbuses since then. People are transported to hilly areas by older Jeeps.
Within the city, Short-distance urban transportation is provided by Rickshaws. Throughout the city, motorcycles are a common mode of transportation. The number of registered motorcycles in 2008 increased dramatically from 1,200 in 1999. Thus, transportation is easily accessible in Butwal.
Cost includes:
Arrival & Departure transport via private Car/Van/Bus.

Three meals per day throughout the Trip(Breakfast, Lunch & Dinner)

Accommodation during the trek.

Nights' accommodation in Kathmandu with B/B.

Guide and a porter with Insurance, food, and accommodations.

Sightseeing in Kathmandu or Pokhara valley with a car and tour guide

First Aid kit.

Trekking permit (Conservation fee).

TIMS card (Trekking information management system) is like a permit.

All needed government tax/vat.
Cost excludes:
International Airfare.

Your travel insurance.

Sightseeing entrance fees

Nepal Visa fee (US$ 50 for 30 days and US$ 30 for 15 days; you should get a visa open your arrival)

Any kind of drinks, items of personal expenses like hot shower, battery charge, telephone, missing meal, WIFI Porters, etc.

Tips for Guide and Porters
After you've enjoyed the thrilling and joyful experience, you can choose whether to visit other beautiful places in Nepal or head back home. No matter what you choose, we hope you have a fantastic time.
We can accommodate group tours for this trip; however, you may also opt for a private tour according to your liking. We can arrange private trips at any time of the year at any date of your choosing. Please let us know.
Finally, when you decide to visit the gorgeous city, hope you have a great time. Furthermore, you can count on hospitality as well as the beauty of the city to impress you as you explore Butwal. We here at Pokhara Info can arrange for a tour of Butwal city if you are interested.