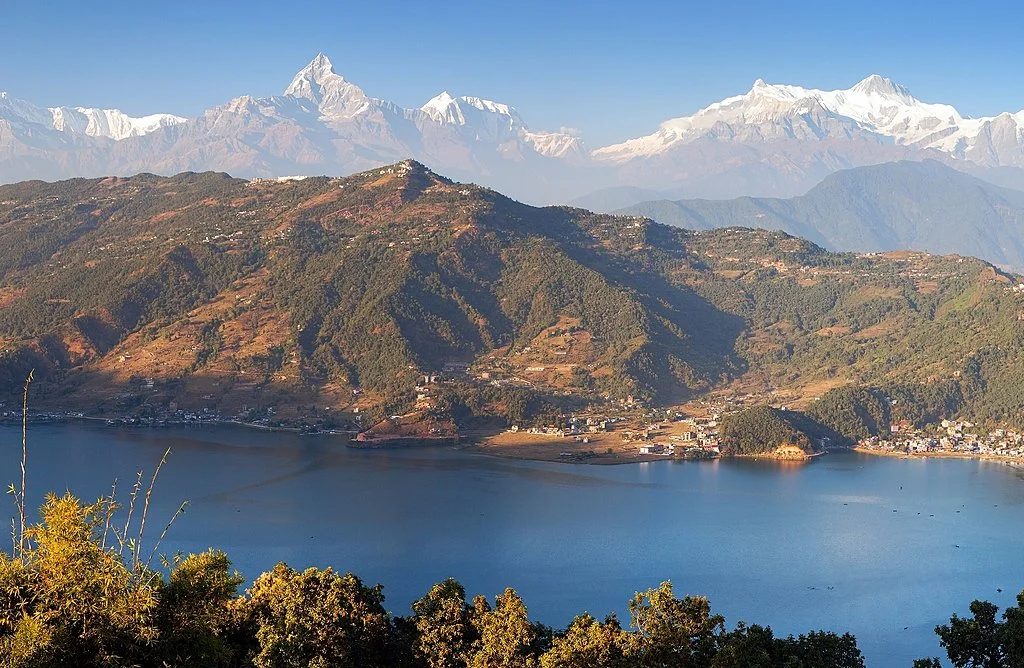 Located in the same region as the popular Ghorepani Trek and Annapurna Circuit, Panchase Trek is one of Nepal's hidden natural and cultural gems. Located just north of Pokhara Valley, Panchase hill (2500m) is one of Nepal's top Himalayan sightseeing sites. Graceful adventure travel designed an easy and short trek to Panchase hill that takes you to some of the country's most exotic natural and cultural landscapes.
One of Nepal's easier treks, this four-day Trek is ideal for families, elderly travelers, or those who just wish to enjoy nature and the outdoors more steadily. We trek for only three or four hours each day, so you have enough time to stop and cherish the views, take photographs, and have a relaxing evening in a village to witness or even participate in-local village life at the end of the day.
On your Trek to Panchase, you will enjoy a magnificent view of the Annapurna Mountains, Manaslu, Dhaulagiri, Ganesh Himal, and many more peaks. This fascinating hiking adventure will allow you to explore the paradise city of Nepal, along with hiking through the Annapurna region's wilderness and enjoying the region's cultural settlements. However, the most noteworthy features of this Trek are the beautiful forest through which you trek and the expansive views of the mountains.
About the Region
The woods in the Panchase area are very biodiverse, and a good portion of them is classified as protected forests. It has an incredibly large number of orchid species, with more than 100 varieties, so don't miss seeing the beautiful flowers. Besides seeing the three mountains with heights greater than 8000 meters (Dhaulagiri, Annapurna I, and Manaslu) along the trail as well as from Panchase Peak, there are several other less high (but still impressive!) mountains like Machhapuchhare, Lamjung, and Annapurna that are visible.
Purchase and its surroundings have a population of about 70,000 people. These areas include Kalabang, Chitre, Bhadaure, Talibarang, Arthare, Deurali, and Shane villages. If you plan to stay in one of these villages, you must make a reservation in advance, and you need to arrive before sunset.
In addition to reaching the World Peace Pagoda, the route will take you through forests where you can observe and appreciate the flora and fauna of Nepal and through several villages where you can learn about the life of the locals. Finally, on the summit of Panchase Hill, you will reach an elevation of 2500m from where you can view a stunning sunrise over the Himalaya Giants if you're awake early enough.
For spiritual tourists, you might be interested in knowing that in Hinduism, Panchase is a name given to the five female seats of the divine mother. Panch means five. It originates from the root word asana yoga (physical posture). There were five levels of existence in ancient yoga, which is represented by the number five.
Necessary Permits and Accommodations
The Trek to Panchase village is relatively short and not very far from the city. Therefore, every trekking destination around Annapurna requires a TIMS card and an ACAP permit. But, they are not mandatory for Panchase Trek due to their location.
 Similarly, Accommodation on this route is more basic than other popular treks such as Ghorepani Poon Hill or Annapurna Circuit Trek. In villages such as Kalabang and Pumdi, locals offer homestay services. People who love experiencing local culture and don't mind going through basic facilities have the chance to see the locals and their way of life up close. The food is usually rice, potatoes, noodles, eggs, momos, chapatis, etc., and tea and coffee are served for beverages at the tables.
Preparing for the Trek
From Pokhara to Panchase, the hikes are neither high altitude nor rural; furthermore, they are short and relaxing, with beautiful sceneries throughout the journey. So you should prepare accordingly.
These are a few things our group of friends took along with us when we made our first trip to the area. We recommend you do the same.
Energy drink and water bottle

Backpack

Flashlight

Walking stick

Well-fitting gloves, socks, and hiking shoes or boots

First aid kit

Sun Protection cream

Sleeping bag rated to -10°C +

Trekking bag (Rucksack)

Duffel bag

Large plastic bags
Nonetheless, if you forget any of these items, you can easily find them in trek shops at the start of the Trek, near the lakeside.
The Panchase Trek Itinerary
You need to acquire a Nepalese visa for foreign explorers and get to Kathmandu. After a wonderful day exploring the beautiful Kathmandu valley, you need to get to Pokhara by bus or by flight. In Pokhara, our Trek begins.
Alternative Trek Route
In addition to the Panchase Trek, you can continue to Sarangkot, about five hours away. From Sarangkot, you can walk back to the Lakeside in Pokhara, thus eliminating the need for a pickup at the end. In addition to being a popular day hike location from Pokhara, Sarangkot is also a popular paragliding launch site. From there, you can catch an impressive view of Phewa Tal and Pokhara and partake in the Paragliding activity.
Furthermore, if you wish to make this Trek a much longer one, it can be transformed into an eight-day trek by combining it with the Ghandruk trek. From Bhadaure, continue on to Bhirethanti, Ghandruk, and the Australian Camp.
After you've enjoyed the thrilling and joyful experience, you can choose whether to visit other beautiful places in Nepal or head back home. No matter what you choose, we hope you have a fantastic time.
We can accommodate group tours for this trip; however, you may also opt for a private tour according to your liking. We can arrange private trips at any time of the year at any date of your choosing. Please let us know what your preferred travel dates are so that we can accommodate you.