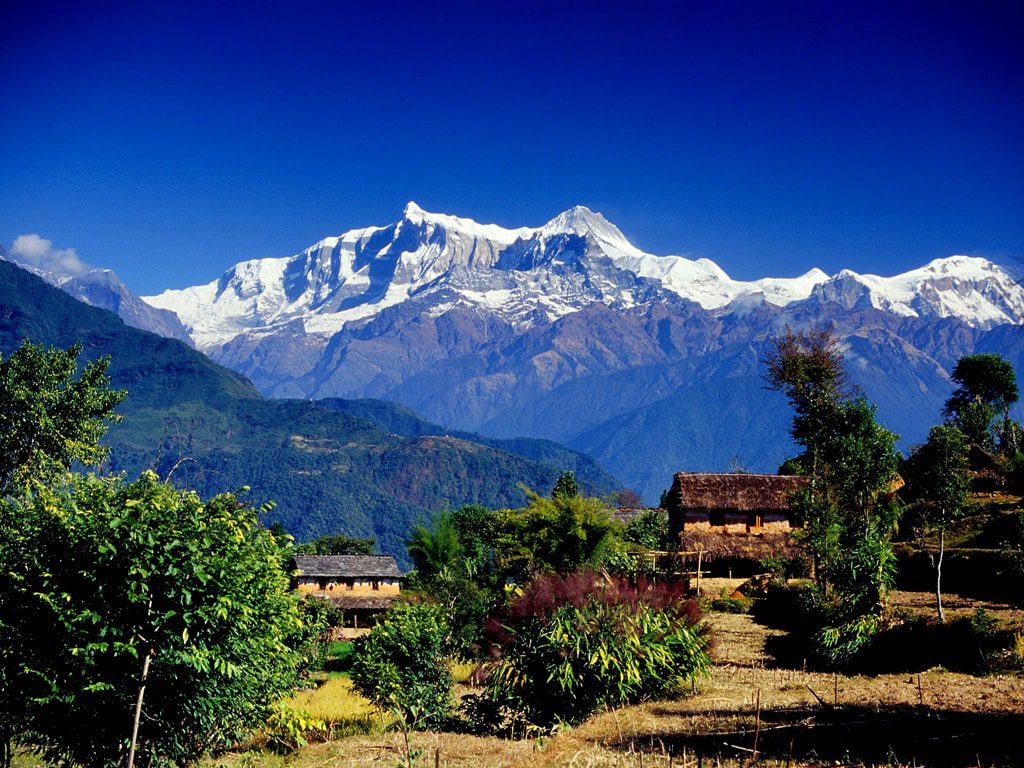 Nepal's enthralling beauty allows travelers to experience heavenly experiences without traveling to heaven. This makes Nepal one of the top travel destinations for tourists, adventurers, and nature lovers alike. 
Planning a trek with your family or friends is one of the best ways to enjoy Nepal's beautiful hills and mountains. Trek to one of Nepal's numerous hills and mountains allows an individual to enjoy the beauty of Nepal, including the sceneries of rivers, mountains, forests, and many more. Furthermore, it allows you to interact with new people with a different perspective on life.
After completing numerous treks in Nepal, I also learned about the thrilling adventures you could have while learning so much about life, nature, and people of different cultures. On top of that, the trek to the Annapurna Base Camp, which was quite challenging, to be honest, was one of my favorites among the rest due to all the awesome days I got to enjoy while there. 
If you, too, want one of the best trekking experiences for yourself or your friends or family, this is a guide to help you do the Annapurna Base Camp trek. At the same time, I, too, will get to relive that crazy experience again and think about the beauty of the Himalayas.
Why should I Trek to the Annapurna Base Camp?
Any random picnic or family gathering can be a great escape from an individual's day-to-day life. However, a trek to the Annapurna mountain range base camp would be ideal if you were looking for a vacation and wanted to enjoy mother earth's gift and experience a physically and spiritually fulfilling journey.
In addition, you would be able to see breathtaking hills, villages, and mountains. You can enjoy a wide variety of gorgeous scenery along this trek, from tranquil villages to powerful glaciers and breathtaking mountain views.
How do I prepare for the trek to the Annapurna Base Camp?
Trekking the Annapurna Base Camp is most enjoyable in the shoulder seasons that precede monsoon and just before winter, such as spring or autumn. Furthermore, before starting the trek, be sure that you are in good physical shape and sound health. Getting travel insurance can be a great idea in this situation.
The trek starts from Pokhara, located at 822 meters or around 2700 feet of altitude. Likewise, our destination, the Annapurna Base Camp, is located at 4,130 meters or 13,550 feet.
A trip to such an extreme elevation may result in altitude sickness or even breathlessness, so those with lung issues or similar conditions should avoid the trip. Likewise, you must take all the necessary precautions before embarking on this journey. 
Moreover, you will need to walk constantly in a cold climate for many days. Therefore, you will need to bring along the following materials.
Well-fitting gloves, socks, and shoes or boots

Water bottles and thermos

Trekking sticks

Portable fire stoves

Warm clothes, including jackets, sweaters, and thermal wears

Snow Glasses and flashlight

Moisturizers and lip guard
All these items are ideal for the expedition, as mentioned above, though not all are essential. Annapurna base camp trek is popular among frequent travelers, so many hotels and homestays offer these supplies at a higher cost than usual.
The Trek Starts
To begin the journey, people outside of Nepal must obtain a Nepalese visa and get to Kathmandu. If you are already in Kathmandu or anywhere else in Nepal, you must travel to Pokhara via plane or another mode of transportation.
The trek starts after you reach Kande or Nayapul from Pokhara. The trek might take 5 to 15 days for a healthy individual, depending on their pace and activities. During the evening, you can choose to stay in the various homestays available in the areas. 
You'll return home with a memory that will last a lifetime after an exciting couple of weeks.
Finally, a trek to the Annapurna Base Camp can be an incredible once-in-a-lifetime experience for you. It certainly deserves its reputation for its rich history, spectacular views along with the hospitality of the people. Pokhara Info is here to make sure of that.