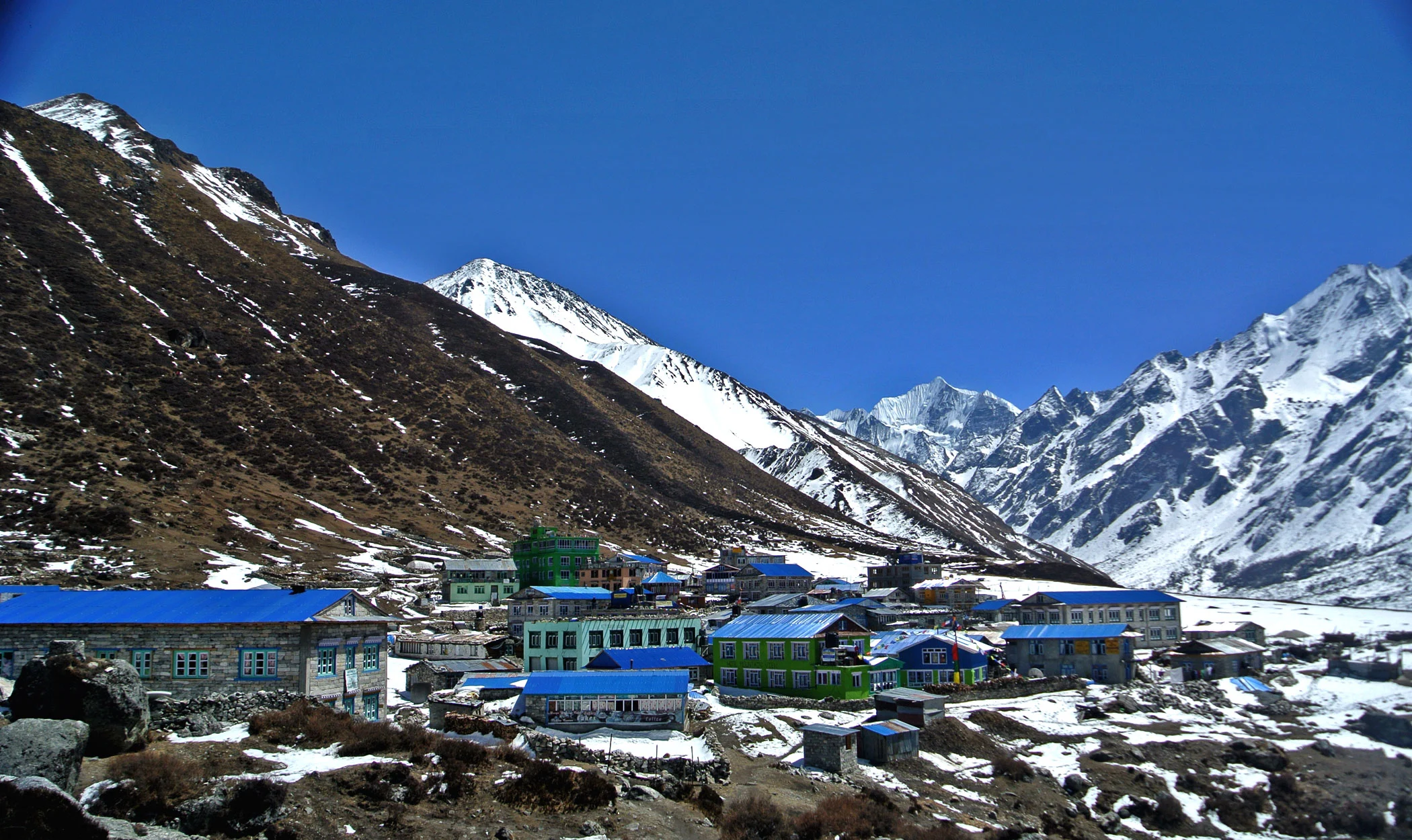 Tamang Heritage Trail is perhaps Nepal's easiest trekking region, situated to the north of Kathmandu Valley. This remarkable trail offers not only breathtaking scenery but also a chance to immerse yourself in the vibrant Tamang culture. As you embark on this adventure, you will traverse multiple Tamang villages, each offering captivating views of lush farmland, dense forests, and the majestic Langtang Himalayas, which stand in close proximity to the Tibetan border.
Tamang People and Culture
The Tamang people, who were once horse traders originating from Tibet, settled in the hilly regions of Nepal several centuries ago. Despite their proximity to the Kathmandu Valley, they have proudly preserved their distinctive identity, deeply rooted in Tibetan culture and their own language.
Sadly, the Tamang community has long experienced marginalization within Nepal. This was especially evident during the devastating earthquake of 2015 when their remote homes were left isolated and vulnerable. Trekking the Tamang Heritage Trail not only allows you to delve into its rich cultural heritage but also provides a vital source of income for the Tamang people in this region.
Tamang Heritage Trek
Venturing into the Tamang Heritage Trek offers a splendid opportunity to explore the captivating Tamang culture in the Langtang Region. Situated near the Tibetan border, known as "Kerong," this remote area abounds with fascinating attractions.
The trail beckons adventurers to discover its enchanting landscapes, snow-capped peaks, and quaint, age-old villages. Immerse yourself in the tranquility of this journey and witness the nomadic lifestyle in its heavenly Shangri-La.
Rasuwa: The Gateway 
Rasuwa, a small district located north of Kathmandu, serves as the gateway to this remarkable trekking experience. Positioned approximately 124 kilometers away from the capital, Rasuwa was chosen by the Nepalese Government as part of its tourism initiative to alleviate poverty in rural areas.
To embark on your adventure, you can take advantage of the daily bus and Tata Sumo jeep services from Kathmandu to Syabrubesi, the starting point of the Tamang Heritage Trek in the Langtang Valley.
The Enchanting Langtang Valley
As you traverse the Tamang Heritage Trail, you will eventually merge with the Langtang region. This captivating region is renowned for its ancient Buddhist monasteries, lush rhododendron, and bamboo forests, cascading waterfalls, and the awe-inspiring snow-capped Himalayas.
Prepare to be mesmerized by the breathtaking landscapes, immerse yourself in the authenticity of the local culture, and experience the heartwarming hospitality that will leave an indelible mark on your journey. With a mere hour's distance from Kathmandu, reaching the Langtang Valley is a hassle-free endeavor.
Essential Permits and Accommodations
To embark on the Tamang Heritage Trail in the Langtang area, foreign trekkers are required to obtain a TIMS card. These cards can be acquired from the Tourism Board Office in Kathmandu, conveniently situated at Pradarshani Marg, Bhrikutimandap.
As you venture along the trail, you will find well-managed hotels at the beginning of your journey. However, as you progress, the availability of well-appointed facilities diminishes. The majority of accommodations consist of homestays and cozy teahouses, all operated by the welcoming Tamang people.
Preparing for an Unforgettable Journey
With its highest elevation reaching approximately 3,200 meters, the Tamang Heritage Trek presents a moderate challenge. While this altitude may not pose significant difficulties for seasoned explorers, it is important to consider potential respiratory issues.
Individuals with lung diseases or breathing problems are advised to exercise caution or refrain from embarking on activities in high-altitude regions. Prior preparation and necessary precautions are essential for a safe and enjoyable experience.
Itinerary and Beyond
To commence your adventure, make sure to obtain a Nepali visa if you are not a resident of Nepal. Arriving in Kathmandu, you can choose to book a private vehicle or opt for the local bus that will transport you to Syabrubesi. From there, your exploration of the Tamang Heritage Trail begins.
After savoring the exhilarating and joyous experience of the Tamang Heritage Trek, you can decide whether to extend your journey and explore other captivating destinations within Nepal or return home with cherished memories. Whatever path you choose, we wish you a fantastic time filled with unforgettable moments.
We offer group tours for this extraordinary trip, but if you prefer a more intimate experience, a private tour can be arranged at any time of the year, tailored to your preferences. Kindly inform us of your desired travel dates, and we will ensure your needs are accommodated.
Embark on the Tamang Heritage Trail and unlock the hidden treasures of Nepal's rich culture. Discover the wonders of this unique journey, immerse yourself in the warmth of the Tamang people, and create memories that will last a lifetime.