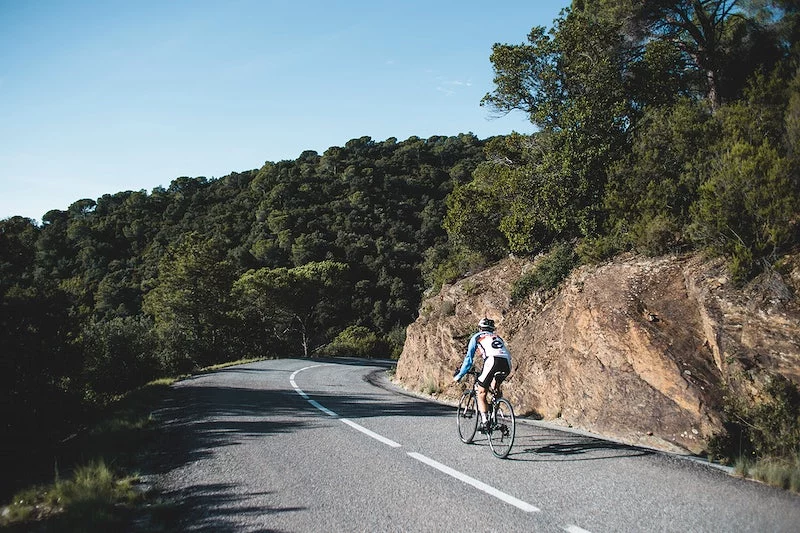 Pokhara is an adventure-filled city in Nepal. To improve on the already-amazing tours that the city has to offer Pokhara Info also organizes a 1-day cycling adventure. It is a lovely city with a calm natural setting brimming with the most beautiful natural beauty, and it is undoubtedly a location to witness the riding experience.
As you climb higher and higher to the top of this "biking in Pokhara" experience, the more clearly you will be able to see the valley, the calm and beautiful Annapurna and Machhapuchre mountain ranges, the nearby lakes, and the big and small green hills from which the fresh breeze starts and cools down your running and heating body. For a biking day trip, there are many choices.
Sarangkot hill biking
Sarangkot is the ideal location for viewing Pokhara's true grandeur from an elevated vantage point. Here, you can see the entire Pokhara valley and its stunning surroundings, which include mountain ranges, lakes, rivers, and lush hills.
The Sarangkot Biking Tour begins at your hotel near the lake, where our representative will be waiting with the bike. After breakfast, we'll ride past to Bindhabasini, which is 2 km away, and then travel on an elevated, winding road to Sarangkot, which is 6 km from the highway and where you can see Pokhara's true beauty.
You will remain in lodges for lunch and refreshments before we travel to Naudanda via Kaskikot, where you will also tour Kaskikot Durbar and enjoy the peaceful surroundings from which to view stunning landscapes, agricultural greenery, and swiftly flowing small and large rivers.
After that, we'll travel 4 km to Naudanda, where you can relax, rehydrate, and eat lunch. Then we'll take the road to Pokhara via a winding downhill road before arriving at a straight asphalt road via Hemja, where you can see the stunning hills that surround the city and its distinctive landscapes. Once we arrive at the road to Bindhabasini, you can then initially follow the track to your hotel room.
Phewa Lake Round Trip
The lake's surrounding mountain biking paths are fantastic. Most people mistakenly believe that paths around lakes must be simple and level, but this is untrue. If you're considering riding the Fewa Lake loop, get ready to put both your physical and mechanical abilities to the test.
The trails include the entire Pokhara valley, the Lake Valley, the River Bay, people strolling solitary trails, difficult uphills, breathtaking scenery, Lake and Mountain Views, and technical and flowy downhills with rocks, roots, and stairways through forests. Although the queen forest has some of the finest single trails in the Pokhara valley, it is not a man-made bike park. There are many ways to prolong the ride, so you can travel further.
Peace Pagoda Biking
The Peace Stupa in Pokhara is renowned for its distinctive setting and panoramic views of the city. This well-known location serves as a landmark for Pokhara's top tourist attraction and is well known for preaching peace to the city.
The Peace Stupa Biking Tour begins when our representative picks you up with a cycle from your hotel near the lake. We'll travel to Davis Falls and begin the four-wheel-drive road ascent to the peace monument. You can enjoy lunch at a lodge while taking in the finest views of Pokhara's cityscape. After that, you can explore the area's slopes and natural surroundings.
You will enjoy this place's majestic style and well-chosen location. The captivating views of the Mountains, Fewa Lake, and Pokhara city will make you smile and allow you to take in the tranquility of this location in your own special way. After that, we'll change our direction and begin to descend down a twisting road until we finally reach Davis Fall Point. We will drop you off at your hotel room after returning on the same route.
Lake Tour at Lekhnath
Some of the well-known lakes in Pokhara city include Begnas and Rupa, which are lovely and have a calm atmosphere. Although they are less crowded, they have magnificent scene that every traveler wants to see. This one-day riding excursion is especially intended for keen, nature-loving adventurers.
The Begnas and Rupa Lake bicycling tour begins with a pickup from your accommodation by one of our representatives. We next travel to Bijayapur and then to Kalikasthan, where you will rest and have a tea break. Here, you can capture the stunning views of Pokhara city and the towering mountain top. You will then proceed to Sundari Danda, where you can both enjoy views of Begnas and Rupa Lake.
Every traveler's once in a lifetime experience will undoubtedly be ascending to some of the tower houses on the route to catch both glances of these lakes with breathtaking peaks in the peaceful surroundings. After having lunch and taking a break, you will go on to Begnas Lake from there. Depending on your preferences, you can spend an hour boating in this lovely lake. We will then turn around and head back to Talchowk and Bijayapur. Your one-day excursion will come to a conclusion once you return to your hotel room via the same route. Pokhara city and its lovely surroundings provided a wealth of experiences.